Papers and articles with this keyword
- 19 October 2011
This report consists of a mapping survey of ab initio degree provision in England and Scotland.
Jenny Lewin-Jones - 4 August 2008
Widening access to higher education has implications for modern foreign language learning, teaching and assessment. This paper addresses dilemmas when assessing increasingly diverse cohorts of students. It draws on analysis of questionnaires with 88 students taking free modules at ab initio level at University of Worcester in 2007-08. The aim was to study students' previous language learning experiences. The paper considers the benefits and drawbacks of a portfolio-based approach to assessment, assessing students with visual impairment and dyslexia, and questions how to encourage students of diverse backgrounds to enter into language learning whilst maintaining rigorous standards of assessment.
- 1 February 2005
The presentation discusses the results of an experimental study carried out at UCL, Italian Department, aiming at finding an acquisitional model in order to abolish the barrier between content courses and language courses through a task-based approach to teaching/learning, and at creating a bridge between language and content courses. The presentation shows how an input, relevant to the learner (i.e. related to content courses) to be processed through tasks, raises motivation and allows a rapid interlanguage change and development. Results of a two year experiment will be presented, acquisitional models will be discussed and operational solutions will be proposed.
- 1 February 2005
Many institutions have introduced e-learning into the languages curriculum, often with a commensurate reduction in the number of contact hours. The authors describe this approach using the Spain Today web site at Northumbria University. Student motivation was reported to be high and the site was regularly visited, though the interactive tools available were not greatly used. However, a blended mode was strongly supported by a majority of students. It was found that overall student performance was actually slightly lower than when more contact hours were included. The authors also note that e-learning often shows itself to be far more time-consuming than traditional teaching.
- 18 January 2005
This presentation will report on the experience of designing and piloting a website which offers an introduction to the culture and language of five less taught languages to 14-19 year olds in nine partner schools in London and the South East. It is part of the work of the ATLAS project (A Taste of Languages in School), jointly funded by the Nuffield Foundation, CfBT and UCL, addressing the decline in numbers of students taking languages at university. The project aims to arouse an interest in language study and to spur consideration of study opportunities at university, especially ab initio courses in languages not studied at school. A survey of students' attitudes towards learning languages explored the reasons for discontinuing the study of languages after the compulsory stage and also investigated students' tastes in websites. It revealed there is much interest in learning 'new' languages.
Alvaro Jaspe - 18 January 2005
Magee Campus has developed new diplomas and undergraduate degree courses in modern languages in response to the perceived decline in demand for language places at university level. This article will assess circumstances prevailing in Northern Ireland with regard to language provision, then examine the specific experience of language provision at UU, the Magee campus in particular: previous language provision, centred around one course, has been extended to combine with new options from subjects within Arts, Business, Social and Health Sciences. It will reflect on the reservations of some languages staff and others to this new association. It offers an insight into the changes and pressures imposed on languages staff UK-wide, within - as reflected in the title - an environment of adapt or perish.
- 12 January 2005
This paper reports on the introduction of accredited portfolios into an ab initio French language course at the University of Stirling. These were introduced to help students progress from a teacher-led learning environment into one in which a more autonomous approach was required. Student feedback was mainly positive, whilst a slight improvement in grades was also reported. However, some areas of difficulty would benefit from further development.
David Bowker and Susan Stuart - 11 January 2005
This paper is based on a research project which reviewed the provision and operation of a range of ab initio language courses in Scottish universities. Questionnaires and semi-structured interviews helped sketch a picture of the Scottish situation. It was found that the current provision demonstrates a number of features highlighted in earlier UK research and that it is possible for students who start as beginners to exit as successful Honours graduates in the language. It may be, however, that the success of these students depends on a curriculum that is not appropriate for all students who take an ab initio course.
Navigate by theme to discover papers, articles and Good Practice Guides on the selected subjects.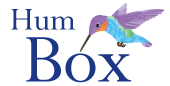 Humbox
The Humbox is a humanities teaching resource repository jointly managed by LLAS.