Papers and articles with this keyword
Higher Education is under pressure to produce graduates with the knowledge and skills for working in a globalised world and with the values and attitudes to behave as global citizens. Are Area Studies students developing these 'global perspectives' through their studies? A scoping study at the Royal Geographical Society (with with the Institute of British Geographers) has investigated the current status of the global dimension. The research project examined how global perspectives are manifest at three different levels within Higher Education: disciplines/subject areas, departments/teaching teams and institutions. In Area Studies, the picture is generally encouraging, with many of the building blocks for developing and strengthening global perspectives already in place. The long-term objective is for a holistic approach where all the components contributing to global perspectives are integrated and embedded into the ethos, structures, activities and daily life of Higher Education institutions.
- 1 July 2004
According the Area Studies Benchmarking statement, Area Studies courses are interdisciplinary and/ or multidisciplinary. By thinking about the nature of the discipline itself, this article introduces some of the challenges for teaching staff on interdisciplinary courses.
R.J Ellis - 13 February 2003
Interdisciplinarity in Humanities/Social Sciences teaching since the mid-1970s has come to be defined as a learning mode involving the exploration of issues, problems and knowledges through integration and synthesis of theoretical and/or methodological procedures which draw upon more than one discipline or challenge conventional disciplinary approaches. It has proved particularly relevant to Linguistics, which has developed strongly-defined interdisciplines (such as Psycholinguistics and Sociolinguistics) and to Area Studies (both within and without Modern European Language Departments), which characteristically draws upon several disciplines. In the latter case, developing interdisciplinarity learning approaches proves challenging in terms of syllabus design.
Ronald Carter - 27 September 2002
This article explores the balance between structural and functional approaches to the study of English language and linguistics in undergraduate courses. Undergraduate courses should provide students with the ability to describe the language accurately and systematically as well as provide the capacity to discuss its functions and uses, both in particular societies and in the wider world.
Navigate by theme to discover papers, articles and Good Practice Guides on the selected subjects.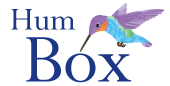 Humbox
The Humbox is a humanities teaching resource repository jointly managed by LLAS.