Interdisciplinary teaching and learning in Area Studies
Author: John Canning
Abstract
According the Area Studies Benchmarking statement, Area Studies courses are interdisciplinary and/ or multidisciplinary. By thinking about the nature of the discipline itself, this article introduces some of the challenges for teaching staff on interdisciplinary courses.
This article was added to our website on 01/07/04 at which time all links were checked. However, we cannot guarantee that the links are still valid.
Table of contents
Introduction
Area Studies programmes are by their very nature interdisciplinary or multidisciplinary. Whilst interdisciplinarity is widely encouraged in Higher Education more thought is needed concerning the whole notion of interdisciplinary teaching and learning. This article provides a short introduction to interdisciplinary teaching and learning, from the point of view of both teaching staff and their students.
The nature of the discipline
Before discussing the nature of interdisciplinary teaching and learning, it is important to consider the idea of the discipline itself. Becher (1989: 22) describes disciplines in terms of tribes with recognisable identities and particular cultural attributes. Each discipline has its professional language and literature and defends its territories (physical and intellectual) from outsiders. The discipline is different to the subject- a subject is a knowledge base, whereas a discipline is a tribe', a culture, a guild (Parker 2002: 374). The discipline is a culture rather than a body of knowledge per se.
The boundaries between the ideas of discipline and subject are important ones as the idea of the discipline as outlined above is imperative in forming staff identity. The importance of these identities is exposed in the context of interdisciplinary teaching and learning. These have important implications on the ways that students receive these courses.
There are many good reasons for interdisciplinary study. Life is interdisciplinary- a single disciplinary perspective cannot resolve social problems like AIDS, crime and poverty. Employers require graduates prepared to meet multidisciplinary needs of the workplace. Resources and equipment can be shared between departments and technological change has affected the ways in which knowledge is transmitted and acquired (see De Zure). In Area Studies a country or multi-national region is surely best understood by studying its politics, its history, its culture and its language.
Disciplinarity: a barrier to interdisciplinarity?
The nature of disciplinarily is informed, in a large part, by the history of the discipline in question. It is beyond the scope of this paper of debate the history of the disciplines covered by each Subject Centre in the Area Studies Project, but the QAA benchmarking statements of each discipline reveal important contrasts in disciplinary identity and practice. The benchmarking statements are a product of these longstanding disciplinary identities.
Disciplinarity impacts upon teaching staff in a variety of ways. Subject associations, academic journals and conferences create cross-institutional links which both produce and reproduce of the discipline. Although subject matter, approaches and knowledges change, the discipline remains in place, even when a discipline has strongly drawn on other disciplines. Each discipline has its history and its heroic myths', through which it is produced and reproduced (Becher 1989: 25).
Over time students are socialised into the discipline. They will gain a sense of the history of their discipline; they will (serendipitously or not) learn who the key-players in their discipline are and will be led towards the key journals in their discipline. In some cases they will have to prove their credentials to professional bodies outside of the university. In return teaching staff will assess students in accordance with their own socialisation into their discipline.
Therefore, the concept of interdisciplinary teaching depends to a large extent upon disciplinarity itself. Effective interdisciplinary teaching and research is not likely to occur without a strong disciplinary base. (Kennedy 2000: 3). However, sometimes disciplinary and organisational boundaries can inhibit the development of interdisciplinary courses. This is particularly the case when teaching staff are operating in isolation from their colleagues, teaching on the same course from different disciplinary viewpoints, often with little regard for the teaching approaches and subject matter of the rest of the programme.
Area Studies and its disciplines: case studies in Economics, English and Geography
Area studies programmes are interdisciplinary and/or multidisciplinary. Teaching, learning and assessment styles will consequently flow from those disciplines and interdisciplinary approaches that make up specific programmes (QAA Benchmarking Statement for Area Studies p.4).
English
Since the Area Studies benchmarking statement devolves decision-making about assessment to the individual disciplines this presumably means that students on Area Studies courses are facing the same assessment criteria as their Single Honours counterparts, for example there would be no difference between how a student studying American literature as part of an American Studies degree and a student studying for a degree in English literature will be assessed. The American Studies student will be expected to achieve the same use of critical text analysis, for example, as the English literature student.
Although the English benchmarking statement addresses the issue of joint and combined honours students (others do not), it also states that that it applies to all students taking English as a significant proportion of English courses as part of their degree programme (QAA Benchmarking Statement for English). However, this significant proportion is not quantified, and it suggests that there is a benchmarking gap'- the Area Studies benchmark delegates assessment to individual disciplines- the individual subject benchmarks do not address the issue of how Joint Honours and Area Studies programmes can be dealt with.
Economics
Economics is a highly quantitative discipline and students in single honours economics programmes will be expected to become proficient in using quantitative skills. The Humanities and Social Science nature of Area Studies programmes neither attract the students, nor the curriculum skills to develop these skills. (Wilson)
In an Area Studies programme where the study of economics will be less than a half degree, this would inevitably involve a non-mathematical approach, and have doubtless less intermediate economic theory and a reduced option at level three (Flockton). Therefore Economics courses need to be especially developed for Area Studies students and cannot be taught and assessed in the same way as for Economics students.
Geography
Similarly geographers have viewed non-specialists' as a problem requiring extra staff input and hosting dedicated seminars (McKendrick 2001b: 270).
These findings suggest that that Area Studies courses, despite having a benchmarking of their own may not be able to simply flow from those disciplines and interdisciplinary approaches that make up specific programmes (QAA Benchmarking Statement for Area Studies p. 4). The a priori assumption of the single honours degree has exposed problems posed by interdisciplinary (and multidisciplinary) courses. There is no suggestion that assessment would be different for Area Studies students taking the same courses as single honours students. For example, McKendrick and Mooney's (2001) and McCleery's (2001) case studies of teaching to non-geographers are situated at institutions that do not have a single honours geography degree. Similarly both Flockton and Wilson are teaching economics on Area Studies programmes for Area Studies students in Area Studies departments. They imply that the economics offered to Area Studies students falls short in quality and coverage of the economics offered to economics students. Similarly non-specialist geographers are thought to lack conceptual understanding and requiring extra staff input (McKendrick 2001b: 270) The non-specialist is seen as a burden and deviation from best practice; this does not bode well for interdisciplinary study.
Opportunities for interdisciplinary teaching and learning
Jevrons (1972: 103) writing in the context of a previous major expansion of Higher Education in the UK challenges the more means worse means broader' school of thought and the association of high quality with single-subject courses. The idea that only weaker students can tackle more than one discipline seems somewhat ironic.
Identifying common themes is a prime opportunity for interdisciplinary teaching (McCleery 2001, Phipps forthcoming). Phipps advocates moving away from subject area understandings of Area Studies towards a thematic approach where students examine key themes such as borders, migration and material culture. Such approaches enable teaching staff to move beyond their own disciplinary cultures and enable students to draw on different disciplines to become explorers, and wayfinders (Phipps forthcoming).
The Area Studies benchmarking statement uniqueness comes not only in its delegation of assessment to its constituent disciplines. Other benchmarking statements are culturally situated within the disciplines. However, the Area Studies statement was negotiated in an interdisciplinary context and therefore represents an innovative step forward in the process of thinking about interdisiplinarity which regard to teaching and learning.
The pedagogical key to interdisciplinarity could lie in the sub-disciplines. The Econometrics elements of an Economics degree for which an A level in Mathematics may be a prerequisite, may not be an appropriate part of an Area Studies course, but a course in regional economics or labour economics could be accessed by students both of Economics and Area Studies. Similarly regional and human geography courses are more likely to be accessible to Area Studies students (see McCleery 2001: 226) than the earth science components of the geography degree for which a scientific background would be necessary. Most Area Studies programmes depend upon the collaboration for two or more departments.
Conclusions
The Area Studies benchmark has contributed to the promotion of Area Studies itself as an interdisciplinary discipline, developing its own tribal and cultural attributes. The achievement of an Area Studies benchmark was in a large part due to a failure to address the place of American Studies programmes, which along with European Studies is the most commonly taught Area Study. The proposed placement of American Studies as a subset of English literature did not do justice to the interdisciplinary and social science nature of American Studies. The legacy of the benchmark has been to provide a space for the active consideration of interdisciplinary teaching and learning.
Further investigations into interdisciplinary and multidisciplinary teaching and learning are necessary. More needs to be known about how colleagues teach in an interdisciplinary way in the classroom and how colleagues interact with colleagues outside their own disciplines teaching on the same course. Interdisciplinarity needs to be strongly rooted in the contributing disciplines and it is important to understand the nature of the discipline itself if this is to be achieved.
Appendix
Comparing elements of benchmarking statements.
This table compares and contrasts the benchmarking statements of the disciplines that often contribute to Area Studies programmes, by comparing examples of required knowledge, subject specific skills and assessment.
| | History | Geography | English | Economics | Area Studies |
| --- | --- | --- | --- | --- | --- |
| Knowledge required (examples) | No specific body of knowledge required | Reciprocal relationship between human and physical aspects of environments and landscapes -distinctiveness of place | Knowledge of texts from range of historical periods. Awareness of the role of critical traditions in shaping literary history | Coherent core of economic principles Relevant quantitative methods. | Understanding an area through disciplinary or interdisciplinary approaches. |
| Subject specific skills | Understand how people have existed, acted and thought in the past Understanding problems inherent in the historical record. | Diversity of geography schemes means it is unwise to be rigid | Critical skills in the close reading and analysis and texts. comprehension of complex nature of literary languages | Abstraction Analysis, deduction and induction Quantification and design | Language skills where appropriate Communicate ideas Select and apply appropriate methodologies and theories. |
| Assessment | Emphasis on making marking criteria known to students. | Emphasis on making marking criteria known to students. Little explicit treatment of assessment compared to other benchmarks. | Critical acumen, written skills, discursive arguments | Emphasis on criteria e.g. problem solving, analysis, use of evidence | Flows from contributing disciplines |
Bibliography
Becher, T. (1989). Academic Tribes and Territories: intellectual enquiry and the cultures of disciplines. Milton Keynes: SRHE/ Open University Press.
Bradbeer, J. (1999). Barriers to interdisciplinarity: disciplinary discourses and student learning. Journal of Geography in Higher Education 23.3 pp.381-396.
Bradbeer, J (2004). Student Learning Styles: A Challenge for Teachers in Multi-disciplinary and Inter-disciplinary settings. Atlas: the bulletin of the Area Studies Project 2.1 pp. 9-12.
Ellis, R J (2004). Why Area Studies needs an Umbrella Organisation: some thoughts. Atlas: the bulletin of the Area Studies Project 2.1 pp. 4-8.
Jevrons, F. R. (1972). New university courses: breadth and balance. In Jevrons, F. R. and Turner, H. D. (eds.) What kind of graduates do we need? 95-105. Oxford: Oxford University Press.
McCleerly, A. (2001) Problems and Possibilities of Delivering Footloose' Geography: the case for space. Journal of Geography in Higher Education 25.2 pp. 225-232.
McKendrick, J. H. (2001a). What's the Big Deal? Resources and pedagogical implications of teaching geography to non-Geographers. Journal of Geography in Higher Education 25.2, 219-223
McKendrick, J. H. (2001b). Teaching Geography to Non-geographers: the way forward. Journal of Geography in Higher Education 25.2, 269-273
McKendrick, J. H. and Mooney, E. (2001). Teaching Geography to Non-geographers at Glasgow Caledonian University. Journal of Geography in Higher Education 25.2, 249-260.
Neumann, R. (2001). Disciplinary Differences and University Teaching. Studies in Higher Education 26.2, 135-146.
Parker, J (2002). A New Disiplinarity: communities of knowledge, learning and practice. Teaching in Higher Education 7.4, 373-386
Phipps, A. (forthcoming May 2004) Area Studies. In Coleman, J. and Klapper, J. (eds.) Effective Learning and Teaching in Modern Languages. London: Routledge/ Falmer.
Semple, S (2001) The Non-Geographer: overlooked but not forgotten. Journal of Geography in Higher Education 25.2, 261-267
Related links
DeZure, D Interdisciplinary Teaching and Learning
www.unm.edu/~castl/Castl_Docs/Packet1/Interdisciplinary%20Teaching%20&%20Learning.html
Ellis, R. J. Good Practice Guide: Interdisiplinarity
www.llas.ac.uk/resources/gpg/1430
Flockton, C. Good Practice Guide: Teaching Economics in Area Studies Programmes
www.llas.ac.uk/resources/gpg/1560
Kennedy, G. (2000). New Directions in Interdisciplinary Teaching
Paper presented at the 10th Biennial Conference of the International Institute of Fisheries Economics and Trade, Oregon State University, July 10-14 2000
www.oregonstate.edu/Dept/IIFET/2000/abstracts/kennedy.html
Wilson, R. Case Study: Teaching economics to language and area studies students
www.economics.ltsn.ac.uk/showcase/wilson_middleeast.htm
QAA Benchmarking statements
www.qaa.ac.uk/crntwork/benchmark/phase2consult.htm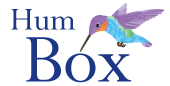 Humbox
The Humbox is a humanities teaching resource repository jointly managed by LLAS.
Look for similar items by theme: