Papers and articles with this keyword
Mark Pegrum and Marion Spöring - 14 March 2006
This paper examined the dual roles - student and teacher - played by participants in a postgraduate programme for language teachers, the Master's in Teaching Modern Languages to Adults (TMLA), run in online mode at the University of Dundee, Scotland, since 2003. It was explained that in order to enrol as a student on the programme, an individual must already be a practising teacher of languages, usually at post-compulsory level. Participants are spread across the world, from Asia and the Middle East to Europe and the Americas.
- 19 January 2005
This paper discusses the development, delivery and outcomes of a module in Intercultural Communication aimed at first year undergraduate students of English Language and Linguistics, French, and Spanish at Kingston University. The incorporation of key skills and the integration of the varied linguistic and cultural experiences of the students was central to the module.
Mike Thacker and Cathy Pyle and Anne Irving - 19 January 2005
This paper describes a programme of university language courses, delivered as a combination of both online and face-to-face teaching. The authors believe that the approach taken can promote learner reflection. Evaluation studies reported a good level of student satisfaction and focus groups indicated an increased quality of student work. Further work to foster greater reflection is discussed.
Julie Lawton and Annie Morton and Thomas Despositos and Susana Lorenzo and Elena Polisca - 18 January 2005
The University of Manchester's Bridging the Gap project to help students transition between GCSE, As and A2 level is described. Various forums and committees were set up to identify gaps in their respective syllabuses and events days were run at a Language College to help fill these gaps. Feedback on the events was good and it is hoped that this type of event will encourage more students to take languages at university level.
Alison Phipps - 18 January 2005
This paper engages critically with the futures we are presently imagining in terms of the language of 'employability', 'service teaching', and 'skills'. It engages the energy of grief as of key structural import and argues that for us to learn to navigate anew, for us to be people who language and who bring the intellectual delight and the trouble of languages to life, in the university, then collective grief and the sense of loss are not marginal affairs. Indeed, the authors argue, this is the ground from which innovation, hope and imagination grow.
- 12 January 2005
This article reports on the impact of a curriculum innovation in the area of academic and professional skills for undergraduate linguists at Coventry University, the aims of which were to raise students' awareness of language learning processes and reflect upon their own learning. The authors that all involved found this curriculum development very beneficial.
Jill Llewellyn Williams - 12 January 2005
Undergraduate language programmes that lead to qualified teacher status may be an interesting, alternative route into teaching, especially for students who do not match the typical profile. Such students, who tend to be older and to have interesting work and life experiences, are a valuable addition to our languages classrooms
Andrea Dlaska - 11 January 2005
In this paper, the author describes the operation of a Language Centre which offers its services to two institutions, the University of Zurich and the Swiss Federal Institute of Technology. The advantages of such a system are described, especially with regard to size and diversity. The Centre sees its role as an engine of cooperation between the two institutions.
Jeanne Rolin-Lanziti - 6 February 2003
The main objectives of the paper are: to contribute to the current methodological debate about the use of the learners' first language in foreign language teaching; to base the discussion on the examination of teacher classroom practices; to advocate the introduction of a controlled use of L1 in the foreign language classroom, through a careful consideration of variables such as materials and linguistic targets.
John Gaffney - 2 January 2003
Discusses the origins of different area studies programmes (e.g. of American studies, Russian studies, European studies). Defines the relationship of area studies to social sciences. Assesses the current situation of, and logistical challenges to, social science teaching in area studies. Gives pointers to future developments.
- 4 December 2002
Support for the professional development of full-time staff teaching languages in higher education is poor, particularly because universities' initial training programmes tend to be exclusively generic. Furthermore, most academics' expertise is in non-language areas and there is no real culture of language pedagogy. The DELPHI programme offers a completely free online distance-learning programme in language teacher development, suitable for all university teaching contexts.
- 18 October 2002
The entry covers what Resource-Based learning - or RBL - refers to, the history of RBL and the issues raised by RBL in relation to conceptions of the transmission of knowledge in Higher Education.
- 18 October 2002
Set against the history of the relationship between phonetics and pronunciation teaching, this paper outlines the needs of both the teacher and the learner in terms of phonetic knowledge in today's multilingual classrooms. It suggests sources of information for consultation by teachers and refers to established research demonstrating the value of phonetics in pronunciation teaching and learning. It concludes by recommending an ideal case scenario and offers a number of useful web addresses with brief annotations for the benefit of teachers and learners.
- 11 October 2002
Teaching formal semantics: an outline of the core issues and some possible approaches
Anne H Anderson - 27 September 2002
In this section of the Web Guide the relationship between psychology, and linguistics is considered with respect to learning and teaching. The main questions adressed are: what linguistics does a psychologist need to know and why? What psychology does a linguist need to know and why? A brief historical background to the relationship between linguistics and psychology is provided. An overview is given of how this has fed in to the curriculum of undergraduate courses in psycholinguistics in UK psychology and linguistics departments. Samples of web resources for psycholinguistics are provided.
Lina Song - 27 September 2002
This article reviews what has happened to teaching Chinese Studies since 1999, when HEFCE funding WAS injected into 10 UK high educational institutions with proven track records, whilst no government funding has gone to those without track records. Information on teaching programmes in Chinese Studies in most British universities in 2002 is also included.
Richard Hudson - 27 September 2002
A list of 83 points on which linguists seem to agree and which are important for education. The list was compiled in 1980 but is currently (2002) being revised.
- 27 September 2002
This article considers the relationship between linguistics and education. It outlines the key differences between the two disciplines, briefly summarises the history of linguistics within Education teaching in HE, and lists the ways in which linguistics informs both general educational practice, and the methodology of teaching languages.
Larry Vandergrift - 27 September 2002
Second language (L2) listening comprehension is a complex process, crucial in the development of second language competence. Listeners use both bottom-up processers (linguistic knowledge) and top-down processes (prior knowledge) to comprehend. Knowing the context of a listening text and the purpose for listening greatly reduces the burden of comprehension. Teachers can help students develop sound strategies for comprehension through a process approach to teaching L2 listening. This will help students learn how to listen and develop the metacognitive knowledge and strategies crucial to success in listening comprehension.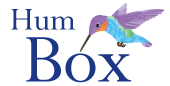 Humbox
The Humbox is a humanities teaching resource repository jointly managed by LLAS.