Training the trainer: staff development for language teaching
Author:
John Klapper
Abstract
Support for the professional development of full-time staff teaching languages in higher education is poor, particularly because universities' initial training programmes tend to be exclusively generic. Furthermore, most academics' expertise is in non-language areas and there is no real culture of language pedagogy. The DELPHI programme offers a completely free online distance-learning programme in language teacher development, suitable for all university teaching contexts.
Table of contents
1. Language teacher training
While there has been considerable investment in the training of language assistants in recent years (see Training the Trainer: Language Teaching Assistants) , much less attention has been paid to subject-specific development for full-time teaching staff (but see Arthur & Hurd 2001, Coleman and Klapper, 2005; Klapper 2001a). Where languages-specific in-house staff development activities are found, they tend to be too little or not directly relevant to the concerns of many academic staff. Meanwhile, the number of disciplines on offer in a typical university means subject-specific training courses run by staff development units are very rarely practicable.
Support for this view comes from the only survey to date on the provision of training for languages staff in higher education. (Klapper 2001b). This suggests that 75% of the compulsory initial training that universities require their new staff to attend is generic, usually provided by staff development units. With regard to training for more experienced academic staff, a mere 9% of institutions require their staff to attend any form of training, although 57% offer some form of voluntary staff development; again, over half of this is exclusively generic in nature.
New academic staff in modern languages usually also deliver lectures and conduct seminars on the non-language elements of degrees, and thus shared generic provision with other disciplines can be economical. However, since many junior academics in language departments are required to spend a lot of their time teaching language classes, it might be thought unsatisfactory, not to say unprofessional that they are not being better prepared for what is a complex task. In the absence of professional guidance, most new academics are likely to remain only vaguely aware of the substantial pedagogical research base of their subject.
2. Who provides the training?
In language centres one tends to find trained teachers as well as a culture which nurtures professional development in the area of language pedagogy. A far greater problem exists in many academic language departments. Since postgraduate research still tends to be dominated by social science, literary, and cultural topics, the academic background of most staff in language departments, especially the older ones, is non-linguistic, and there may therefore be no tradition or culture of language pedagogy. While some have sympathy, in principle, with the view that all language teachers ought to be introduced to, for example, the rudiments of instructed second language acquisition, in practice there are few at subject level able or willing to organise and deliver such training. The situation is not, of course, helped by falling student recruitment levels, which means less 'new blood' is coming into language departments. (Recruitment trends in language degrees are analysed elsewhere in this Guide.)
One solution to this is offered by DELPHI (Development of Language Professionals in Higher Education Institutions) which is a Web-based distance learning package for teaching languages in the UK. The programme comprises 14 modules on a wide range of topics relevant to the teaching of modern languages both in specialist and less specialist settings, including teaching vocabulary, grammar, translation, the 'four skills', second language acquisition, task-based learning, assessment and language testing. Each module involves 20-25 hours of participant effort and incorporates assessed tasks for those who wish to use the modules to count towards their university's initial training programme (see below). The material is available completely free of charge to all staff in the sector.
3. Reflective practice
The past 40 years have seen major changes in our conception of language teacher education and continuing professional development (Zeichner & Liston 1996; Wallace 1991). The traditional 'top-down' model of training involved a thorough theoretical grounding in applied linguistics and an insistence that the findings on which practice depends can only be determined by those expert in the particular field, not the teachers themselves 'on the ground'. In recent years the 'bottom-up' approach of reflective practice has begun to challenge this view.
Here the ongoing process of critical reflection on classroom activity is seen as fundamental to the development of practical knowledge about teaching. Rather than seeking to put theoretical insights into practice in an experiential vacuum, new language teachers are meant to draw repeatedly on the knowledge provided by reflection on their everyday teaching, to seek insights from their experience of implementing specific classroom techniques and procedures. They also draw on others' observation of their teaching, as well as their own observation of peers' and more experienced colleagues' classes. In so doing, teachers re-assess their pedagogical practices and assumptions, and gradually build individual theories of teaching, leading to a more 'constructivist' approach to the process (Roberts 1998).
The DELPHI programme is based on these principles of constructivist teacher education. It builds reflection on participants' own beliefs and practice into the process of learning about different classroom approaches. Through tasks, some reflective and others interactive, participants are encouraged to engage with the material presented and to think about it in the context of their own teaching.
4. Professional development and the Higher Education Academy
It is becoming the norm for teaching staff new to higher education, whether full- or part-time, to have to complete an approved programme of training and professional development. Increasingly, these postgraduate certificates or diplomas are accredited by the Higher Education Academy (HEA) and successful completion means participants are automatically eligible for membership:
a) Part-time and temporary staff, or those with a restricted role, can apply for 'Associate Membership'.
b) Full-time staff whose role involves comprehensive expertise across a number of areas of professional activity can apply for 'Membership'.
Alternatively, staff can become HEA members via the Individual Entry Route for Experienced Staff. For 'Membership', this involves providing information for all of the following six Areas of Professional Activity:
Teaching and/or the support of learning in higher education.
Contribution to the design and planning of learning activities and/or programmes of study.
Assessment and/or giving feedback to learners.
Developing effective learning environments and learner support systems.
Evaluating practice and personal development.
Using research, scholarly activity or relevant professional work to inform and impact on teaching.
The normal expectation is that those applying via this route will have at least three years' experience of teaching or learning support in higher education. Applicants for Associateship must have at least one year's experience and need to provide evidence for Area 5 plus two others. (See Training the Trainer: Language Teaching Assistants.)
Bibliography
Arthur, L. & S. Hurd (eds) (2001). Supporting Lifelong Language Learning. Theoretical and Practical Approaches. London: CILT/The Open University.
Klapper, J. (ed) (2001a). Teaching Languages in Higher Education: Issues in Training and Continuing Professional Development. London: CILT.
Klapper, J. (2001b). Introduction: professional development in modern languages. In: Klapper (2001a) 1-14.
Roberts, J. (1998). Language Teacher Education. London: Arnold.
Wallace, M. J. (1991). Training Foreign Language Teachers: A Reflective Approach. Cambridge: Cambridge University Press.
Zeichner K. M. & D. P. Liston (1996). Reflective Teaching: An Introduction. Mahwah, NJ: Lawrence Erlbaum Associates.
Coleman, J. and Klapper, J. (eds) (2005). Effective Learning and Teaching in Modern Languages. London: RoutledgeFalmer.
Related links
DELPHI project website. Available at: http://www.delphi.bham.ac.uk
Generic Subject Centre website. Available at: http://www.ltsn.ac.uk/genericcentre
Institute for Learning and Teaching in Higher Education website. Available at: http://www.ilt.ac.uk
Higher Education Academy. Available at http://www.heacademy.ac.uk
Referencing this article
Below are the possible formats for citing Good Practice Guide articles. If you are writing for a journal, please check the author instructions for full details before submitting your article.
MLA style:
Canning, John. "Disability and Residence Abroad". Southampton, 2004. Subject Centre for Languages, Linguistics and Area Studies Guide to Good Practice. 7 October 2008. http://www.llas.ac.uk/resources/gpg/2241.
Author (Date) style:
Canning, J. (2004). "Disability and residence abroad." Subject Centre for Languages, Linguistics and Area Studies Good Practice Guide. Retrieved 7 October 2008, from http://www.llas.ac.uk/resources/gpg/2241.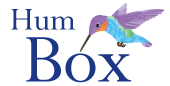 Humbox
The Humbox is a humanities teaching resource repository jointly managed by LLAS.
Look for similar items by theme: