Papers and articles with this keyword
Benedetta Bassetti - 29 November 2006
Learning to read and write a second language writing system (L2WS) requires developing new skills or adapting pre-existing ones. Different writing systems represent different language units, with different levels of transparency and different symbols. L2WS learners, who developed processes and strategies appropriate for their L1 writing system, must adapt to the cognitive demands of their new writing system. Learners may need to become aware of new language units, to adjust their reliance on the phonological route, to adapt their eye movement patterns and hand movements and to learn new orthographic conventions. Learning an L2 writing system is therefore a complex but rewarding task.
Lydia Buravova and Jane Hughes - 11 January 2005
A shared text editor was introduced into a Russian class in writing skills and used over a period of four years. It was initially adopted for its potential practical advantages over a traditional classroom whiteboard. Its use has led to new language learning activities that have contributed to the whole language programme and the writing class has become more integrated into the language programme as a whole. Opportunities for sharing and collaboration have been greatly increased and the role of the teacher has changed.
- 11 August 2004
Writing is not only the process the writer uses to put words to paper but also the resulting product of that process. This process and product are also conditioned by the purpose and place of writing (its audience and genre). Writing in a second language is further complicated by issues of proficiency in the target language, first language literacy, and differences in culture and rhetorical approach to the text. Instruction in writing can effectively improve student proficiency in a number of key areas. Approaches to instruction have variously targeted process, product and purpose of writing. More recent approaches both to its teaching and assessment recognise the need to integrate all aspects of writing.
Maria Carmen Gil Ortega - 5 February 2003
A substantial number of Spanish students enter British universities each year. Those students, like other international students, have to adapt not only to a new academic environment, but also to a new culture and a new way of communicating in a language that is not their native one. This piece of PhD research has analysed the difficulties that Spanish students have to face when studying in higher education in Britain.
Sophie Beare - 18 December 2002
This paper aims to: explore writing strategies in bilingual writers; compare first and second language writing strategies; discuss the results of the study and its implications in teaching second language writing.
- 27 September 2002
This paper outlines an approach towards teaching and learning about language and education which is underpinned by sociocultural theory. It argues for an exploration of the connections between language and learning through analysis of educational discourses, including classroom talk, academic writing, and academic computer mediated communication.
Fiona English - 27 September 2002
Students writing in the university - an academic literacies perspective - intergrating the process of writing about academic knowledge with the teaching of academic knowledge - writing as a social and disciplinary practice in contrast to writing as a technical skill.
Navigate by theme to discover papers, articles and Good Practice Guides on the selected subjects.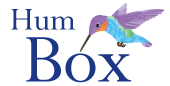 Humbox
The Humbox is a humanities teaching resource repository jointly managed by LLAS.