Papers and articles with this keyword
This contribution focuses on an innovative e-learning project recently initiated at the University of Manchester. CAMILLE (Cultural Awareness Modules to Improve Language Learning Experience) aims to design, develop and implement innovative e-learning resources to enhance students' awareness of Italian culture (understood in the widest sense) in support of their language learning experience. The paper presents some of the content and resources that have been developed for the project, and discusses how this innovative e-learning approach to teaching Italian culture fits into the language learning experience of different groups of students.
Itesh Sachdev and Nathalie Ticheler - 6 January 2009
The SOAS-UCL CETL for 'Languages of the Wider World' (LWW CETL) aims to promote excellence in the teaching and learning of languages that do not have a large presence in higher education in the United Kingdom but which are of increasing strategic importance locally and globally. A key objective of the CETL is to support blended language learning, the combination of face-to-face learning and self-study, using multimedia materials.
LWW CETL has launched the Flexi-Pack project to create a whole range of mobile learning (M-learning) materials with a fully-integrated approach between traditional lessons and self-study. This paper will present the pedagogical rationale behind the Flexi-Packs and will also recommend further developments in relation to them (e.g., collaborative learning) in order to maximise students' motivations.

- 15 May 2007
The Centre for Excellence in Teaching and Learning (CETL), Languages of the Wider World (LWW) is hosted jointly by the School for African and Oriental Studies (SOAS) and University College London (UCL). Funded by the Higher Education Funding Council for England (HEFCE), it was set up in 2005 and is one of only two CETLs in the UK devoted to language learning and teaching and learning.
- 21 February 2007
During the past two years The Open University has opened its synchronous audio-visual conferencing system to language students for use in independent study partnerships. This paper explores the ways in which language students scattered throughout the UK and other European countries have received and are making use of this opportunity to speak to one another and share images independently over the Internet. It also considers the University initiatives required to promote and provide pedagogical support for these independent partnerships.
- 12 January 2007
This report describes firstly the process of setting up a language learning podcast site in order to demonstrate the use of web-hosted mp3 recordings for learning. The second part describes a multi-organisational school-based project that used the site and podcasts to deliver language learning material.
- 12 January 2007
The Language Centre at the University of Bristol is committed to providing students with up-to-date and innovative learning opportunities. Over the course of the academic year 2004-2005 the applied foreign language team developed a range of online language learning materials in French, German, Italian and Japanese for Engineers, Scientists and Social Scientists studying language at advanced and intermediate levels.
Mark Pegrum and Marion Spöring - 14 March 2006
This paper examined the dual roles - student and teacher - played by participants in a postgraduate programme for language teachers, the Master's in Teaching Modern Languages to Adults (TMLA), run in online mode at the University of Dundee, Scotland, since 2003. It was explained that in order to enrol as a student on the programme, an individual must already be a practising teacher of languages, usually at post-compulsory level. Participants are spread across the world, from Asia and the Middle East to Europe and the Americas.
Regine Hampel and Ursula Stickler - 9 March 2006
Online teachers need different skills than those normally employed by tutors trained to teach languages in a face-to-face classroom and they also require different skills compared to online teachers of other subjects. Research shows that the medium influences the form of communication and interaction (see e.g. Hutchby 2001). The asynchronicity of communication in written conferencing and the lack of non-verbal clues in audio-conferencing are examples of new challenges for online language tutors.
- 2 November 2005
This case study evaluates the impact of an enhanced portfolio of learning support materials deployed in the LING 101:Introduction to Language and Linguistics module at Nottingham Trent University.
- 1 February 2005
Many institutions have introduced e-learning into the languages curriculum, often with a commensurate reduction in the number of contact hours. The authors describe this approach using the Spain Today web site at Northumbria University. Student motivation was reported to be high and the site was regularly visited, though the interactive tools available were not greatly used. However, a blended mode was strongly supported by a majority of students. It was found that overall student performance was actually slightly lower than when more contact hours were included. The authors also note that e-learning often shows itself to be far more time-consuming than traditional teaching.
- 19 January 2005
The author describes the "e-packs", as developed by London Metropolitan University, and the rationales behind them. Developed for online use by autonomous language learners, they are also used to supplement taught classes. Although the e-packs have been successful, the author reports that tighter integration with taught material would be beneficial and that both learner and teacher training would be necessary to secure this.
Ann Carlisle - 11 January 2005
Over recent years, university language programmes have, by necessity, increased the emphasis on revenue-generating activity, which in some cases may be seen as creating a division between the academic and the non-academic. Here, the author shows out some of the benefits that this can bring, via three case studies, and makes the point that increased commercialisation can strengthen the foundations for future development.
Rita Mascia and Christel Schroeder - 5 February 2003
The Language and Culture for Business (LCB) Programme at the University of Luton (UoL), partially funded by the European Social Fund (ESF), has designed innovative business language programmes targeted at Small and Medium sized Enterprises (SMEs) and focused on widening access to learning for learners from rural areas and time challenged business students. In this paper we will report on the success of the LCB programmes in relation to academic achievement and qualifications, and discuss issues on 'Best Practice' related to two programmes: LCB's Videoconferencing delivery which is the teaching and learning of business language skills via an inter-active two-way video link between tutor and learners, replicating a classroom situation. LCB's ATLAS which is an on-line distance learning programme providing opportunities for independent learning in a networked environment.
Barbara Scott and Christine Lyne and Cathy Pink - 4 February 2003
This paper aims to: demonstrate how a VLE has been exploited to include a variety of media and to provide a range of attractive learning materials to satisfy the needs of language learners; outline the practicalities & implications involved in setting up courses using a VLE; report on staff and student feedback on the project.
Steve Cushion and Dominique Hémard - 3 January 2003
The paper aims to discuss: the use of an authoring package designed to produce interactive web-based CALL materials that integrate text and the spoken word; provide hands-on experience in the use of the authoring package; the integration of interactive web-based language teaching material into daily practice.
Tita Beaven and Inma Álvarez - 18 December 2002
This paper aims to provide evidence of how ICT can contribute to the development of inter-cultural competence and develop the sense of belonging to a learning community in the context of distance education.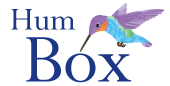 Humbox
The Humbox is a humanities teaching resource repository jointly managed by LLAS.