Making languages pay - academic integrity and commercial reality
Author: Ann Carlisle
Abstract
Over recent years, university language programmes have, by necessity, increased the emphasis on revenue-generating activity, which in some cases may be seen as creating a division between the academic and the non-academic. Here, the author shows out some of the benefits that this can bring, via three case studies, and makes the point that increased commercialisation can strengthen the foundations for future development.
This article was added to our website on 11/01/05 at which time all links were checked. However, we cannot guarantee that the links are still valid.
Table of contents
This paper was originally presented at the Navigating the new landscape for languages conference (www.llas.ac.uk/navlang), 30 June - 1 July 2004.
1. Introduction
The last few years in Higher Education have seen a fundamental shift in the balance of provision between academic language programmes for students and more commercially driven business language courses for commercial clients. Divisions have arisen in many institutions between 'specialist' tuition for language degree students and 'non-specialist', vocationally oriented programmes either for students from other academic disciplines or external fee-paying clients. Factors driving this diversification include the need to raise 3 rd stream income, the changing languages environments at primary and secondary level, changing demands of a more eclectic student body and the need to prepare students for work in an increasingly global environment.
HE is under considerable pressure to answer to many if not all these demands which can create tensions for staff used to working in a more traditionally segmented sector. The tendency to see the diversification leading to a class' divide in provision, the academic versus the servicing is widespread, but there are many advantages to viewing the full spectrum of language activity as a continuum, from service level encounters through working fluency to specialist skills (combined with an understanding of intercultural differences) and professional linguists to provide the teachers, translators etc of the future. Commercialisation, in my view, is the pursuit of a balanced, cost-effective provision to meet the wide ranging needs along this continuum whilst allowing maximum cross-transfer of ideas, innovation, methodology and organisation.
2. Commercialisation
The challenge to HE institutions is to make languages pay' to be perceived to bring a return and worthwhile contribution to the organisation commensurate with the investment made. Falling enrolments for costly and resource intensive traditional language degrees mean alternative provision is increasingly responsible for underpinning mission statements applauding employability, graduateness and international/global opportunities for students.
Commercialisation, as defined earlier, provides valuable additional income to institutions as well as delivery substantial academic benefits through increased student numbers and viability, protection of programmes and work-related experiences for students.
Tensions arising from expansion into new, different and more commercial language programmes can also be a catalyst for change and in the case of London Metropolitan University have driven forward a significant revolution in the style of language provision whilst also providing a framework within which business activity in other areas of development has thrived a more client (student!)-led culture, better response times, longer planning and investment cycles, and more appropriately organised support from areas such as HR and finance.
3. Case Studies
The following 3 scenarios, based on experiences at London Metropolitan University demonstrate the fertile environment that a cross-sectoral approach to language provision can lay and the tangible (and the less visible) benefits which can emerge.
3.1. Institution-Wide Language Programmes
In 1993 London Met (then the University of North London) started its own IWLP known as the Open Language Programme (OLP) offering language modules to students of other disciplines in a blended learning delivery format. Growing from 293 student enrolments in its first year to over 2,500 by the end of the 90s, it finally peaked at around 3000. Growth was achieved first by opening up modules to external enrolments then, in the late 90's, by absorbing language degree teaching thus providing unified delivery for all language learners be they staff, students, business clients or the general public. The rich mix of age, background, culture and objectives provided a lively and dynamic learning environment for all. Rigorous progression and clearly defined aims were frequently cited by satisfied students. The modular structure with blended learning also facilitated, when the time case, the export' of modules to an in-company environment in which the self-study element through the use of specially written study packs proved a particularly flexible and cost-effective attraction.
3.2. Clients
One particular client, the Football Association, provided over time considerable benefits both financially and academically. Initially consisting of developmental pre-tournament language training for EURO 96, willingness to provide at cost (if not initially at a loss!) some more unusual linguistic services (tannoy announcements, translation of referee reports) secured the relationship and brought wider ranging contracts including important consultancy work with higher profit margins. Over and above the commercial contracts and financial returns, the relationship also offered the opportunity to pilot language materials developed with ESF funding (free training for FA staff in return for assessment and feedback on the pilot) and provided 2 MA translation students with project work (compilation of specialist databanks of sports terminology) which in turn improved the service level the University was able to offer the client. So benefits on both sides and a better understanding of how education and business can assist each other at every level of development.
3.3. Learning Resources
Specially developed study packs to support the independent element of London Met's IWLP are being progressively revised in a staged project to transfer them to an e-learning platform. Packs are produced on-line with originally written interactive activities that can be accessed internally on the intranet as well as externally via the Internet. Originally intended for student use, the epacks' have supported commercial expansion, the sales of IWLP modules to commercial clients and as an independent resource to support other learning programmes.
4. Conclusion
These three examples start to build a picture of how language areas can build and learn from each other, support and offer opportunity one to another. Diversifying language delivery can bring increased viability for programmes, enlargement of provision, openings for reinvestment, wider student opportunity and innovative curriculum development. The crucial, most important factor in all this is the interplay between different language provision across the whole continuum of language activity which, if coordinated, managed and supported effectively can form a strong lattice base from which stronger University language departments can develop in the future.
Can languages pay? Certainly, but integration, exploitation and motivation must interact to make it work.
Bibliography
Fay, M. and D. Ferney (eds) 2000, Current Trends in Modern Languages for Non-Specialist Linguists. London: CILT.
Follows, S. and C. Steven (2000), Integrating key skills in HE . Kogan Page
Head, D., E. Jones, M. Kelly and T. Tinsley (2003), Setting the agenda for languages in higher education . London: CILT.
King, A. (ed.) (2000), Language and the transfer of skills . London: CILT.
Nuffield Foundation (2000), Languages: the next generation .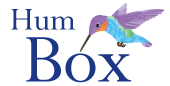 Humbox
The Humbox is a humanities teaching resource repository jointly managed by LLAS.