Paper
Storm clouds with a silver lining: New opportunities for language programmes
Although university language programmes have undergone many difficulties during recent years, there have also been success stories. In this paper, the author balances the negative and the positive, encourages institutions to face the commercial argument head-on and provides a list of perspectives which language course providers can use to promote take-up.
Making languages pay - academic integrity and commercial reality
Over recent years, university language programmes have, by necessity, increased the emphasis on revenue-generating activity, which in some cases may be seen as creating a division between the academic and the non-academic. Here, the author shows out some of the benefits that this can bring, via three case studies, and makes the point that increased commercialisation can strengthen the foundations for future development.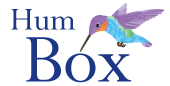 Humbox
The Humbox is a humanities teaching resource repository jointly managed by LLAS.