Papers and articles with this keyword
The Aimhigher Kent and Medway Languages Project was initiated in 2005 as a response to the growing concern about falling numbers of students choosing languages at GCSE and continuing with post-compulsory language study in an area (the Thames Gateway and the Channel area) where demographic changes and the proximity to the rest of Europe makes international opportunities relevant to its economic regeneration. The aim was to raise awareness of the potential of language learning and the importance of intercultural awareness among KS3 students in Aimhigher schools by increasing motivation and self-confidence through a programme of activities including interactive workshops and online social learning platforms. It also aims to raise aspirations and understanding of progression and careers in MFL among students and their families. The project is currently led by the Open University in the South East under the Aimhigher consortium, in collaboration with the University of Kent and eleven schools in Kent and Medway.
This paper describes a number of initiatives developed by the project, the results achieved so far, and the findings of the research into language perceptions that has been carried out in partner schools. The Languages Project aims to create a model which can be replicated elsewhere.
Ulrike Bavendiek - 1 June 2009
With the transition from school to Higher Education students are expected to adapt to a new learning environment and to new demands and expectations. As a consequence, during their first year in a Modern Languages Department some learners may have problems learning the language efficiently. They may either be unaware of the new demands, or have difficulties learning in the new situation. Based on the changes in the learning situation caused by the transition from school to university, I shall use a single case study in order to describe some possible negative effects of a mismatch between institutional and students' expectations on the motivational disposition of the students.
Roger Hawkins - 2 March 2005
This article first asks what linguistic knowledge, understanding and skills a graduate from an MA programme in Applied Linguistics should ideally have, and then considers what might reasonably be expected of graduates in the real world.
- 12 January 2005
This paper reports on the introduction of accredited portfolios into an ab initio French language course at the University of Stirling. These were introduced to help students progress from a teacher-led learning environment into one in which a more autonomous approach was required. Student feedback was mainly positive, whilst a slight improvement in grades was also reported. However, some areas of difficulty would benefit from further development.
- 13 December 2004
A report based on the experiences of students and staff in the School of Modern Languages at Queen Mary, University of London, produced for HEFCEs Excellence Fellowship Awards scheme. The project focused on languages. It investigated staff and student attitudes to help practitioners in the 14-19 years range to: understand the future experience of their students; to encourage their students to continue studying languages. The project also investigated innovation in HE practice which might have relevance in the 14-19 sector, with focus on the teaching of grammar and problem-based learning for language learners.
Navigate by theme to discover papers, articles and Good Practice Guides on the selected subjects.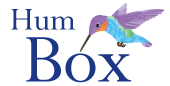 Humbox
The Humbox is a humanities teaching resource repository jointly managed by LLAS.