Widening Participation and ensuring success: Transition from A-level to university
Author: Ian Claussen
Abstract
A report based on the experiences of students and staff in the School of Modern Languages at Queen Mary, University of London, produced for HEFCEs Excellence Fellowship Awards scheme. The project focused on languages. It investigated staff and student attitudes to help practitioners in the 14-19 years range to: understand the future experience of their students; to encourage their students to continue studying languages. The project also investigated innovation in HE practice which might have relevance in the 14-19 sector, with focus on the teaching of grammar and problem-based learning for language learners.
This article was added to our website on 13/12/04 at which time all links were checked. However, we cannot guarantee that the links are still valid.
The report is available as a downloadable Adobe Acrobat pdf:
Widening Participation and ensuring success: Transition from A-level to university (pdf, 113Kb)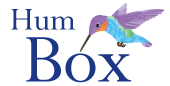 Humbox
The Humbox is a humanities teaching resource repository jointly managed by LLAS.
Look for similar items by theme: