News item
Call for papers - special issue of Language Learning Journal
Papers are invited for a forthcoming special issue of the Language Learning Journal, the official journal of the Association for Language Learning (ALL), on Languages of the Wider World: Valuing Diversity.
Languages threat in Scotland
Articles on the BBC news website report that the Scottish Qualifications Authority is considering ditching dozens of Higher subjects, including languages. However, Gaelic for learners and native speakers is safe. The Gaelic language has been in decline but a bill aimed at protecting it has been put before Holyrood.
Materials Bank Item
Irish: Computer-Assisted Practice Activities for Irish Language Learners (CAPAILL)
CAPAILL is an on-line learning package to help Irish-language learners with some previous experience of the language. The aim of the package is to support students in improving their knowledge and understanding of the language by practising selected topics, with the main emphasis on points of grammar, usage and spelling that are known to cause problems.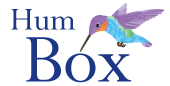 Humbox
The Humbox is a humanities teaching resource repository jointly managed by LLAS.