Irish: Computer-Assisted Practice Activities for Irish Language Learners (CAPAILL)
Author: Greg Toner
© Greg Toner
Summary
CAPAILL is an on-line learning package to help Irish-language learners with some previous experience of the language. The aim of the package is to support students in improving their knowledge and understanding of the language by practising selected topics, with the main emphasis on points of grammar, usage and spelling that are known to cause problems.
Format:
Website
Access to materials
Visit the CAPAILL website.
www.llas.ac.uk/materialsbank/mb049
These materials were produced as part of the Extending good practice in less widely used less taught (LWULT) languages project, funded by the Subject Centre.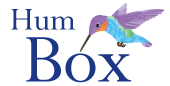 Humbox
The Humbox is a humanities teaching resource repository jointly managed by LLAS.
Look for similar items by theme: