LLAS Event
Using the National Student Survey to improve student learning
Event date:
22 June, 2011
Location:
Boardroom, Woburn House Conference Centre 20 Tavistock Square London WC1H 9HQ
£9000 a year for what? Languages and area studies under the new fees regime in England
Event date:
20 May, 2011
Location:
Goodenough Club, 23 Mecklenburgh Square, London WC1N 2AD
Materials Bank Item
Independent Learning: Manchester University Language Centre's Independent Learning Guide
An online set of resources aimed at supporting independent language learning. The site includes a needs analysis, a reflective questionnaire, tips for language learning, worksheets and guides to using particular resources, e.g. CAll software. Very useful as a complement to a self-access language centre.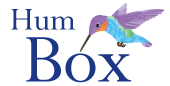 Humbox
The Humbox is a humanities teaching resource repository jointly managed by LLAS.