Independent Learning: Manchester University Language Centre's Independent Learning Guide
Author: Jocelyn Wyburd
© Jocelyn Wyburd and the ULC Staff at the University of Manchester
Summary
An online set of resources aimed at supporting independent language learning. The site includes a needs analysis, a reflective questionnaire, tips for language learning, worksheets and guides to using particular resources, e.g. CAll software. Very useful as a complement to a self-access language centre.
Format:
website
Access to materials
Visit the Manchester University Language Centre's Independent Learning Guide website.
www.ulc.manchester.ac.uk/resources/online/support-advice/learning-guide/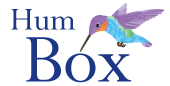 Humbox
The Humbox is a humanities teaching resource repository jointly managed by LLAS.
Look for similar items by theme: