News item
Call for papers - special issue of Language Learning Journal
Papers are invited for a forthcoming special issue of the Language Learning Journal, the official journal of the Association for Language Learning (ALL), on Languages of the Wider World: Valuing Diversity.
Icelanders speak up for languages
An article on the BBC news website reports that an academic behind one of the UK's more unique courses has condemned the policy of foreign languages being optional in schools after the age of 14 (31st August, 2005).
Web Guide (GPG)
Scandinavian studies teaching in the UK
A survey of Scandinavian studies teaching in UK universities from interdisciplinary and single discipline perspectives, including history, literature, and the culture of Scandinavia and the Nordic Countries.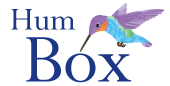 Humbox
The Humbox is a humanities teaching resource repository jointly managed by LLAS.