Scandinavian studies teaching in the UK
Author:
Gunilla Anderman
Abstract
A survey of Scandinavian studies teaching in UK universities from interdisciplinary and single discipline perspectives, including history, literature, and the culture of Scandinavia and the Nordic Countries.
Table of contents
Nature of the field
The study of the history, culture and society of the Scandinavian countries in the UK generally forms part of an overall programme in Scandinavian Studies which also entails the learning of Danish, Norwegian and Swedish, the languages spoken in Scandinavia. As few students enter undergraduate university courses with a previous knowledge of the Scandinavian languages, ab initio courses are normally provided in order to bring students up to a level where they are able to engage in the independent study of Area Studies-based source language texts. In response to the relatively limited demand for the study of individual Scandinavian languages, students are commonly introduced to one Scandinavian language, say Swedish, which is then used as a means to provide an entry into Danish and/or Norwegian which are, linguistically, closely related. This is often most easily achieved through the use of "cognate language teaching" whereby contrastive analysis helps to extract commonly shared lexical and syntactic features between closely related languages. Whereas this approach helps to ensure a working knowledge of Danish, Swedish and Norwegian including reading and comprehension, spoken command normally remains limited to only one of the Scandinavian languages. (For a discussion of this approach see Anderman 2000).
All courses in Scandinavian Studies on offer at UK universities at undergraduate level include the possibility of combining the study of Scandinavia with another subject or discipline, be it Management Studies as in the case of UCL or another European language, a provision found in most of the universities offering Scandinavian Studies. Not only does this two-pronged study programme increase student interest in engaging in Scandinavian Studies, the approach also works to the advantage of Departments of Germanic Studies whose appeal to students may be strengthened through the offer of another Germanic language as in the case of Swedish within the Department of Germanic Studies at the University of Sheffield.
As a rule, study programmes on offer involve stays of varying length in a Scandinavian country. In the majority of cases, the period spent in Scandinavia consists of studying at a university or another type of educational institution. There is also the possibility of experiencing more closely the culture and society of a Scandinavian country by working in the country where the language is spoken, the approach favoured by Surrey, a university committed to finding placements in Swedish businesses for the required period of time students spend abroad.
On the postgraduate level, staff of the departments of Scandinavian Studies are engaged in the supervision of students in their own chosen specialist fields but, in addition, may also be involved in the teaching of taught Master degrees. In many cases Area Studies modules figure prominently; as part of the MA in Translation offered at the University of Surrey, the applied translation components Norwegian/English and Swedish/English are fully complemented by background studies in the relevant subject area; a study of the Norwegian or Swedish legal system for instance serves as required background analysis for applied Norwegian/English and Swedish/English legal translation.
Also active as centres for the dissemination of cultural, political and social information about the Scandinavian countries are the Embassies of Denmark, Sweden and Norway. All hold forums on topical issues and provide up-to-date information on day-to-day events taking place throughout Scandinavia.
Major centres
The most comprehensive programme in Scandinavian Studies in the UK is offered by the Department of Scandinavian Studies at University College London (UCL). In addition to Danish, Norwegian and Swedish and related Area Studies modules, UCL also offers Icelandic and Faroese. On offer too are reading courses in Finnish; UCL provides a rare opportunity in the UK for students to receive instruction in this EU language. While Area Studies related to Finland is restricted to a couple of modules concerned with 'Finland since 1809' and 'Nationhood and Independence: Finland and the Baltic States 1917-1998', in the cases of Denmark, Norway and Sweden there is a full complement of courses in the history and literature of each country.
In acknowledgement of the uniqueness of the Scandinavian contribution to history provided by runic writing and the Viking period, history courses on offer include two modules in Scandinavian and non-Scandinavian sources of the 'Viking Age' as well as 'Runology I' which, for students who wish to broaden their knowledge of linguistic, historical and cultural issues related to the subject may be followed by 'Runology II'. The Viking Age was the period of time in history during which Iceland was colonized and, in the twelfth, thirteenth and subsequent centuries, a rich literature developed which may be studied in two modules entitled 'Old Norse I' and 'II'. Modern Icelandic literature also forms part of the programme as, in different forms, does the literary heritage of Denmark, Norway and Sweden; here the provision is varied, ranging from key literary figures such as Ibsen and Strindberg to the study of 'Gender and Identity' during different periods of time in history. Also on offer are Film Studies, in the case of 'Swedish Film' moving from the age of silent movies via Ingmar Bergman into the decade of more recent film-making, while the module in 'Icelandic Film' looks at the cinema in Iceland in the light of twentieth-century Icelandic cultural developments and identity politics.
A similar programme although more narrowly focused on the languages, cultures and societies of Denmark, Norway and Sweden is also on offer at the School of European Languages and Cultures at the University of Edinburgh, the only university in Scotland to offer Scandinavian Studies. In the fourth year of the course there is an opportunity to study the 'Medieval Language and Culture Of Iceland' and, in addition a module devoted to a study of 'Scandinavian Place-Names'. Among literary specialisms, the option on 'Scandinavian Literature for Children and Young People' reflects Scandinavian interest in this field.
The leading position of Scandinavia in Children's Literature is also acknowledged in the provision of modules with a Scandinavian input at the University of Hull. Along with other related modules such as 'The Government and Politics of the Nordic Countries' and 'The European Union and the Nordic Countries', the module called 'Landmarks of European Children's Literature' is taught outside the Department of Scandinavian Studies. A less frequently found offering is also provided by a module in 'European Detective Fiction' which includes a Scandinavian input. Housed in the School of Modern Languages, the Department offers the traditional fare of 'Viking Age' and History modules in combination with more modern aspects of Scandinavian life, culture and society.
Somewhat different is the approach taken by the Scandinavian Sector in The School of Languages, Linguistics and Translation Studies at the University of East Anglia where the learning of the three Scandinavian languages combines not only with history and literature but also with linguistics and translation. A similar arrangement is found in the Department of Linguistic, Cultural and International Studies at the University of Surrey where the undergraduate programme in Scandinavian Studies combines the learning of Scandinavian languages with other, major European languages such as French, German, Russian or Spanish. This approach feeds naturally into the MA in Translation in the specialist domains of law, economics and technology available with respect to the Scandinavian languages between Norwegian/English and Swedish/English.
Bibliography
Anderman, G. (2000). 'Kissing Cousins; the Case of German and Scandinavian Languages.' The New Communicators: Graduates with Languages. Paper presented at CILT, Nottingham 3-5 July 2000.
Related links
Embassy of Sweden, London
http://www.embassy-worldwide.com/embassy/embassy-of-sweden-in-london-uk/
Royal Danish Embassy, London
http://www.denmark.org.uk/
Royal Norwegian Embassy, London
http://www.norway.org.uk/Embassy/Embassy.htm
UCL, Department of Scandinavian Studies
http://www.ucl.ac.uk/scandinavian-studies/
University of East Anglia, School of Languages, Linguistics and Translation Studies
http://www.uea.ac.uk/llt/
University of Edinburgh, School of European Languages and Cultures, Scandinavian Studies
http://www.selc.ed.ac.uk/scandin/
University of Hull, Department of Scandinavian Studies
http://www.hull.ac.uk/scand/
University of Sheffield, School of Modern languages and Linguistics, Department of Germanic Studies
http://www.shef.ac.uk/german/
University of Surrey, School of Arts, Department of Linguistic, Cultural and International Studies, Scandinavian Studies
http://www.surrey.ac.uk/LIS/scandinavian/index.htm
MA in Translation Studies
http://www.surrey.ac.uk/LIS/CTS/
Referencing this article
Below are the possible formats for citing Good Practice Guide articles. If you are writing for a journal, please check the author instructions for full details before submitting your article.
MLA style:
Canning, John. "Disability and Residence Abroad". Southampton, 2004. Subject Centre for Languages, Linguistics and Area Studies Guide to Good Practice. 7 October 2008. http://www.llas.ac.uk/resources/gpg/2241.
Author (Date) style:
Canning, J. (2004). "Disability and residence abroad." Subject Centre for Languages, Linguistics and Area Studies Good Practice Guide. Retrieved 7 October 2008, from http://www.llas.ac.uk/resources/gpg/2241.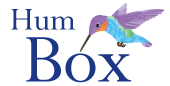 Humbox
The Humbox is a humanities teaching resource repository jointly managed by LLAS.
Look for similar items by theme: