LLAS Event
Employability and professional learning
Event date:
25 April, 2008
Location:
Sheffield Hallam University, Owen Building, Room 223
Web Guide (GPG)
Foundation Degrees in Languages
This article looks at the recent development of "foundation degrees" in the UK. Official sources (QAA, Parliamentary reports) are cited in order to clarify what is required for foundation degrees and how they might be developed in the context of languages. Particular reference is made to the forthcoming Foundation Degree in Public Service Interpreting at City University London.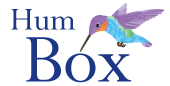 Humbox
The Humbox is a humanities teaching resource repository jointly managed by LLAS.