Foundation Degrees in Languages
Author:
Tim Connell
Abstract
This article looks at the recent development of "foundation degrees" in the UK. Official sources (QAA, Parliamentary reports) are cited in order to clarify what is required for foundation degrees and how they might be developed in the context of languages. Particular reference is made to the forthcoming Foundation Degree in Public Service Interpreting at City University London.
Table of contents
Background
The Government has announced its intention to focus heavily on foundation degrees in the next five years, and has designated increased undergraduate funding exclusively to them for at least the next two. They are mentioned throughout the White Paper on Higher Education, where they are described as "the main work-focused higher education qualification" (DfES (2003): 36). Regional Development Agencies will be working on their development (ibid.), and employers will be expected to play a role in their design (DfES (2003): 3.18). Government organisations will also be involved – the NHS intends to offer a foundation degree pathway for anyone who has worked within it for five years or more (DfEE (2003): 3.19). Foundation degrees may also be used as routes into B.Ed qualifications for teachers, and as a pathway for higher level teaching assistants (ibid.). Non-traditional organizations may be able to award foundation degrees in future (KLM and Rover are both cited), which will create a wider market, but at the same time this will quite possibly reduce the opportunities in this area for universities. Some restructuring may even be needed, as in the recent announcement that Thames Valley University (already one of the major providers of foundation degrees) is to merge with Reading College to create a "vocational" university, complete with its own sixth-form Academy.
Foundation degrees are crucial to the Government's 50% target (DfES (2003):11). The bulk of HE expansion is intended to come this way, though surveys suggest that most students still want to go for the traditional three-year Honours route (THES, 4 July 2003). The recent House of Commons Select Committee on the Higher Education White Paper also draws attention to this and advises that the 50% target and the growth of foundation degrees should not be linked (HofC Report (2003): paragraph 221). The University of Birmingham refers in evidence (paragraph 92) to a likely preference for "internationally respected, universally understood, tried and tested, degrees". One of the recommendations (paragraph 109) expresses concern at the credibility of foundation degrees being undermined if they are linked too firmly with the 50% figure, which is questioned anyway as a matter of policy (paragraphs 101-06).
Outline of Foundation Degrees
A foundation degree requires 240 credits over 2 years. It should be practice-orientated, vocational and practical in intent. Preferably there should be a work-based element, to establish the link between theory and good professional practice. On graduation, students will be able to put the letters FdA or FdSc after their names (note the small d! - DfEE (2003): 5.14).
City University was an early proponent of foundation degrees - the one in Public Service Management is now in its third year, and it is intended to offer one in Public Service Interpreting from 2004. At City, undergraduate modules are typically worth 15 credits, giving eight full modules per year, though there is scope to weight key modules. Main modules on interpreting skills will, therefore, be worth 20 credits, whilst informational modules ('Refugee Studies', 'IT Skills for Interpreters', for example) will be worth only 10. Collaboration is expected between university, employers and a third party (normally in FE), so City has developed links with Praxis, a training and settlement centre in Bethnal Green, and the School of Oriental and African Studies (SOAS). The concept of franchise is mentioned specifically in the White Paper (DfEE (2003): 5.21) and is under active consideration by the team at City to spread interpreter training further afield.
New structures are needed for new systems. At City a cross-University academic board is being set up to cover the generic courses and to advise on the development of new programmes. It is important to bring expertise in novel areas together in order to encourage best practice. Management issues also arise because of co-operation between partners; there is a need for institutional agreements to cover all aspects of collaboration – well in advance of launch. Proper quality assurance systems are paramount, the more so because of a general suspicion of non-traditional forms of delivery. A recent QAA confidential inspection of 33 courses expresses concerns about whether students are obtaining higher-level, intellectual, analytical and reflective skills; more than half of courses need improvements in the development and assessment of student knowledge; work-based learning arrangements are inadequate on half of the courses seen, and only a few courses have included employers fully in running the programmes. (QAA Overview (2003), the QAA's overview report on foundation degree reviews, is due to be finalized in January 2004.)
An Honours route needs to be in place for Year 3 but that is not as crucial now as originally thought (the key phrase, in DfEE (2003): 3.21 is "greater flexibility locally"). Margaret Hodge, in written evidence, indicated that the timescales for taking the Honours route have been removed, and that the Honours route will not be crucial for funding. The Minister also referred to an "articulation" between foundation and Honours degrees "for those with the desire and ability to benefit". (HofC Report (2003): paragraphs 94-5). Even so, unclear routes to Honours constitute a major criticism of the QAA inspection. The QAA suggests a link through to qualifications offered by professional and other educational bodies as well as a link to Honours (QAA Benchmark (2002): paragraph 19). If this is the case then programme designers should seek the appropriate accreditation from a professional body (ibid., paragraphs 21-2; according to paragraph 26, Sector Skills Councils may also be involved).
Other elements of the original thinking are also changing with regard to access and delivery. The emergence of the university colleges as a new polytechnic sector means that they will be heavily involved in the development of foundation degrees and their geographical spread will have a beneficial impact on improved access to courses. Entry requirements can be made more flexible, so that non-traditional students are likely to benefit most from the new courses (QAA Benchmark (2002): paragraph 24). APEL and APL are therefore important, so thought must be given to suitable ways of measuring and recognizing prior experience and qualifications. Modules on work-based learning will need to be included as part of employer involvement. Course teams will also have to give thought to the structure of work-based learning modules as experience in the workplace should be accredited and will therefore need to be measured and subject to methods of quality control. Assessment methods generally will need to go beyond traditional sit-down examinations.
Funding
Additional funded places will be available for foundation degrees rather than Honours degrees from 2004 (DfEE (2003): 5.15). £21m will be spent on development and incentives in 2004-05 and £32m in 2005-2006, so large sums of money are going to be made available.
A financial memorandum with partners is crucial: who does what must be spelt out at an early stage. The White Paper promises a streamlining of funding regimes to make collaboration between FE and HE easier (DfEE (2003): 57). This is to be welcomed, given some skepticism on the part of one of the expert witnesses called by the Select Committee, who refers to some examples of "nonsense", like being under two different assessment inspection regimes, or not having access to capital funding (HofC Report (2003): paragraph 98).
Funding for City's Foundation Degree in Public Service Interpreting will be at Band D, though enquiries are being made about whether it should be placed in Band C along with other language degrees, a point worth clarifying with HEFCE from the outset. There is no start-up budget for establishing links or marketing although the White Paper does indicate that funding levels will be reviewed to ensure that these adequately reflect the relative costs of delivery compared with other forms of higher education (DfEE (2003): 48). There is unlikely to be any additional funding now, unless it is targeted towards dissemination of good practice, for example. But there is money for bridging courses, to slot in between completing the foundation degree and taking the Honours path (6-8 weeks in the summer).
Will students have to pay fees? The expectation is that most applicants will probably be exempt anyway, but there is a specific reference in the White Paper to foundation degrees being priced competitively (DfEE (2003): 5.15). In addition to this, bursaries are likely to be available which could be used either for living costs or to offset fees. £10m is being made available in 2004, and double that in 2005 (ibid.: 5.18). The QAA suggests that students will be able to work because of flexibility within the foundation degree – "earn and learn" in fact (QAA Benchmark (2002): 16) and that could ease the financial burden. The administrative cost of work-based learning should be borne in mind: industrial visits are time-consuming and directed at individuals. Travel time will have to be allowed for and may have to be costed in.
Will foundation degrees attract overseas applicants? Possibly not in themselves, but they might if the Honours routes are made clear. (There is also a complication in that foundation degrees will not fulfil first cycle requirements under the Bologna Agreement as they are only of two years' duration. (QAA Benchmark (2002) paragraph 6.) Foundation degrees could be a way of replacing some of the aspects of a foundation course in the subject, but the work-based component of the degree programme could be an obstacle in terms of lead-in times for getting jobs before the start of the course, or experience of that employment sector in the UK (DfEE (2003): 5.26 refers to the Prime Minister's Initiative but does not explain how or why international students would opt for the foundation degree route).
Conclusion
There are various factors to bear in mind when planning a foundation degree programme. There needs to be a clear-cut purpose as the course should be vocational/professional in intent. A work-based component needs to be available, as a key aspect of the foundation degree is employer involvement. This suggests that there needs to be a professional basis for the course, linked to local industries who provide the work experience, and that in turn suggests that the student base will be local as well. (Applications for full-time foundation degrees, incidentally, go via UCAS, whilst part-time applications go to the institution direct. Part-time modes are listed on the UCAS web page, even so.) That may in turn raise issues regarding what provision can be made for study abroad if students have family commitments or if they have chosen to study locally or are unable to study away from home.
Local factors are likely to dictate which languages to offer – and the right choice can be very important for both marketing and recruitment. Demand is likely to follow school choices, unless a language is to be offered at beginners' level. There is also ample scope for building on heritage or community languages – local authorities are looking increasingly at the prospect of taking on bi-lingual staff in response to language service needs. Employers will also have a view, and the Government firmly expects them to be involved as part of a trend of drawing employers back into the training process (witness the modern apprenticeships). It is important also to check that tutors are available locally who are suitably qualified and experienced, and that can be more difficult the less academic or less widely used the language is. An increasing number of organisations now offer teacher training in community languages, which will help with training, but the tutors will also need to have the right professional skills – and be available at times when teaching is required.
Is there a role for a foundation degree which focuses on languages? The vocational emphasis suggests that it would it be better to go for languages within other programmes, such as tourism, or business courses with an export slant. The year abroad (a key factor in the standard Honours degree in languages) is under threat and under growing pressure because of the prospect of high tuition fees. However, employers are still likely to expect people with qualifications including a language to have experience of the country or countries where that language is spoken. That, however, is part of a wider issue which has yet to be addressed.
Finally, 12,000 students are already enrolled on foundation degrees (or have just completed) and the Government plans for there to be 10,000 new places in the coming year. The next couple of years will be revealing in many ways, but with the focus for funding on foundation degrees, they may safely be seen as a pathway to growth for a good few years, and languages should not be left behind.
Bibliography
DfES (2003). Department for Education and Skills, The Future of Higher Education. White Paper on Higher Education. www.dfes.gov.uk/highereducation/hestrategy/pdfs/DfES-HigherEducation.pdf
THES, 4 July 2003. T. Tysome & A. Fazackerley, 'Rescue bid for flagship course'. (See also A. Thomson, 'MPs maul ministers' blueprint', and 'MPs savage white paper proposals', 11 July 2003.)
Related links
QAA Benchmark (2002). Quality Assurance Agency for Higher Education, Foundation Degree: Qualification Benchmark
www.qaa.ac.uk/public/foundation/foundation%5Fstatement%5Fdegree.htm
and www.qaa.ac.uk/public/foundation/foundation_statement.pdf
QAA Handbook (2002). Quality Assurance Agency for Higher Education, Handbook for the Review of Foundation Degrees
www.qaa.ac.uk/public/foundation/contents.htm
and www.qaa.ac.uk/public/foundation/handbook.pdf
QAA Overview (2003). Quality Assurance Agency for Higher Education, Overview Report on Foundation Degree Reviews
www.qaa.ac.uk/public/foundation/overview/foundation_overview.htm
HofC Report (2003). The House of Commons, Select Committee on Education and Skills Fifth Report
www.publications.parliament.uk/pa/cm200203/cmselect/cmeduski/425/42502.htm
Referencing this article
Below are the possible formats for citing Good Practice Guide articles. If you are writing for a journal, please check the author instructions for full details before submitting your article.
MLA style:
Canning, John. "Disability and Residence Abroad". Southampton, 2004. Subject Centre for Languages, Linguistics and Area Studies Guide to Good Practice. 7 October 2008. http://www.llas.ac.uk/resources/gpg/2241.
Author (Date) style:
Canning, J. (2004). "Disability and residence abroad." Subject Centre for Languages, Linguistics and Area Studies Good Practice Guide. Retrieved 7 October 2008, from http://www.llas.ac.uk/resources/gpg/2241.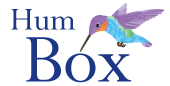 Humbox
The Humbox is a humanities teaching resource repository jointly managed by LLAS.
Look for similar items by theme: