LLAS Event
Postponed - Developing Materials for English for Specific Academic Purposes
Event date:
17 April, 2012
Location:
Room B18, Amenities Blg, Jubilee Campus, University of Nottingham
Developing materials for English for Specific Academic Purposes
Event date:
11 November, 2011
Location:
Avenue Campus, University of Southampton
Paper
Applying the CEF to Slovak university courses
The author starts her presentation with the historical background and current trends towards the application of the Common European Framework (CEF) in Slovak schools. Giving an example of an English course for Social Sciences, she then describes the specific phases of the application of the CEF.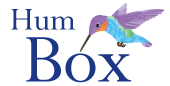 Humbox
The Humbox is a humanities teaching resource repository jointly managed by LLAS.