Materials Bank Item
Analysing paintings: an online introduction to formal analysis
This online introductory course to the tools and techniques of formal analysis is aimed at students and anyone interested in art. It is freely available for anyone to use, and assumes no particular prior knowledge of the visual arts. The course guides you through some of the key aspects of form - from the colours in the painting to the materials used to paint it - and explores a number of examples through guided activities.
Paper
Developing online self-access materials for subject specific language courses at an advanced level (SAM Project)
The Language Centre at the University of Bristol is committed to providing students with up-to-date and innovative learning opportunities. Over the course of the academic year 2004-2005 the applied foreign language team developed a range of online language learning materials in French, German, Italian and Japanese for Engineers, Scientists and Social Scientists studying language at advanced and intermediate levels.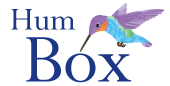 Humbox
The Humbox is a humanities teaching resource repository jointly managed by LLAS.