Analysing paintings: an online introduction to formal analysis
Author: Matthew Treherne
© Matthew Treherne, University of Leeds
Summary
This online introductory course to the tools and techniques of formal analysis is aimed at students and anyone interested in art. It is freely available for anyone to use, and assumes no particular prior knowledge of the visual arts. The course guides you through some of the key aspects of form - from the colours in the painting to the materials used to paint it - and explores a number of examples through guided activities.
Format:
Website
Access to materials
Please visit the course website.
http://www.leeds.ac.uk/italian/analysingpaintings.htm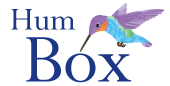 Humbox
The Humbox is a humanities teaching resource repository jointly managed by LLAS.
Look for similar items by theme: