French: RealFrench.net
Author: Chris Dawson
© Manchester Metropolitan University
Summary
The realfrench.net website is a collection of free online French-teaching resources developed by the Department of Languages and the Department of Information and Communications, MMU. It includes a large number of interactive vocabulary games, grammar notes and interactive exercises, links, Internet worksheets and messageboards.
Format:
website
Access to materials
Visit the RealFrench.net website.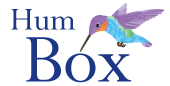 Humbox
The Humbox is a humanities teaching resource repository jointly managed by LLAS.
Look for similar items by theme: