French: Language resources
Author: Pascal Venier
Summary
A gateway to French learning resources, produced by the School of Modern Languages, University of Salford. It contains links which include Contemporary Society, Culture and Business French.
Format:
website
Access to materials
Visit the French Language resources website
www.languages.salford.ac.uk/french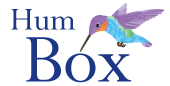 Humbox
The Humbox is a humanities teaching resource repository jointly managed by LLAS.
Look for similar items by theme: