Spanish: E-pack (sample)
Author: Cecile Tschirhart
© London Metropolitan University
Summary
These materials represent a sample of the interactive online exercises developed at London Metropolitan University for beginners in Spanish. The exercises combine sound, image and text in a single activity and provide instant feedback. They cover the main language learning skills of listening, reading, writing and grammar and involve a variety of activities, such as matching, reordering and games.
Format:
website
Access to materials
Visit the E-Pack for Spanish (sample) website
www.londonmet.ac.uk/epacks/spabeg1sample.html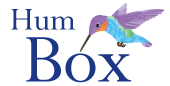 Humbox
The Humbox is a humanities teaching resource repository jointly managed by LLAS.
Look for similar items by theme: