Portuguese language online
Author: Margaret Anne Clarke
© Margaret Anne Clarke, School of Languages and Area Studies, The University of Portsmouth
Summary
The aim of this website is to provide easy access to a range of up-to-date materials which will both complement formal classroom activities and facilitate and enhance independent and distant learning of Portuguese.
Format:
website
Access to materials
Visit the Portuguese language online website.
www.llas.ac.uk/materialsbank/mb059/index.htm
These materials were produced as part of the Extending good practice in less widely used less taught (LWULT) languages project, funded by the Subject Centre.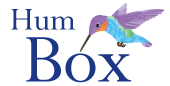 Humbox
The Humbox is a humanities teaching resource repository jointly managed by LLAS.
Look for similar items by theme: