British sign language: Photo story teaching materials
Author: Helen Phillips
© Helen Phillips, University of Central Lancashire
Summary
These materials can be used for a range of BSL teaching, as students will be able to develop many features from using these in and outside of class. From looking at these pictures and signing the storylines, students are able to improve their BSL aspects, including Placement, Role shifting, Direction, Movement and Referencing. For more general BSL study, students are able to establish a better knowledge of Vocabulary, Classifiers, Handshapes and Sign order. Students studying at all levels of BSL are able to develop their BSL grammar and acquire better understanding of the topic-comment structure, several parts of aspect and manner such as speed, duration and intensity.
Format:
JPEG Images
Microsoft Word Document
Access to materials
These photo stories can be used as a conversation topic and this will ensure a better acquisition of negation/affirmation, question forms and BSL fluency. Owing to the newly developed photographic materials, students can express their thoughts and feelings use of visual creativity. They are encouraged to tell the story that the pictures show, and extend them to ensure more proficiency in BSL, exercising their productive skill. With repeated practice, they would be able to grasp better BSL fluency.
The tutor may also sign these stories themselves and ask the students relevant questions to test their receptive skill. Students also have the opportunity to work in groups or in pairs and discuss various methods of signing these storylines.
These photos also look at issues within today's society and cover other more serious parts of life, such as fire risk and health. These situations are important and students would be able to learn relevant signs for these situations and put them to use in their possible career paths.
These materials are provided as a Zip file for easier distribution. Contained within the Zip file are:
Seven storyboard images (JPEG format)
Guidelines for using the materials (DOC format)
Description of image sequences (DOC format
Download: BSL photo story materials (ZIP file 2.36MB)
www.llas.ac.uk/materialsbank/mb073/BSLphotostories.zip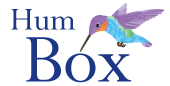 Humbox
The Humbox is a humanities teaching resource repository jointly managed by LLAS.
Look for similar items by theme: