Turkish for self study
Author: Senel Simsek
© Senel Simsek
Summary
Turkish for Self-Study, developed by Şenel Şimşek at the Turkish Studies of Oxford University, is a set of online tools and resources to assist learners of Turkish to improve their language skills and to learn more about Turkish culture, politics, literature and society. The main tools available are: a photo dictionary with high quality pictures for learning vocabulary (flash card like); a collection of adventure stories ranging from 'An adventurous journey into Turkish mystic music' for beginners to 'Nationalism in Turkey' on advanced level; and a variety of language games like image scramble or crosswords with particular themes (e.g. colours, fruits, clock times). Learners can test their progress in various quizzes and sentence jumble and word gap exercises which also allow them to improve any gaps in their knowledge. This website is also a useful resource for teachers of the language. A collection of cartoons by the Turkish caricaturist Piyale Madra for use in class and a directory of useful web resources for learners and teachers of Turkish are also available.
Format:
Website
Access to materials
Visit the Turkish for self study website.
turkishonline.orient.ox.ac.uk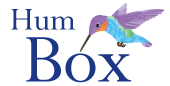 Humbox
The Humbox is a humanities teaching resource repository jointly managed by LLAS.
Look for similar items by theme: