Student Participation and Motivation
Author: Antonio Martínez-Arboleda
© Antonio Martínez-Arboleda
Summary
This resource contains a powerpoint presentation and videos originally given as part of a training event for new language tutors. This resource can be used to highlight the issues of motivation and participation for new language staff.
Format:
Microsoft Powerpoint presentations (.PPT)
Quicktime Video (.MOV)
Access to materials
These resources were originally produced as part of a workshop.
This resource consists of two videos:
And a powerpoint presentation: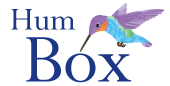 Humbox
The Humbox is a humanities teaching resource repository jointly managed by LLAS.
Look for similar items by theme: