Academic Style
Author: William Tweddle
© William Tweddle, Queen Mary, University of London, 2009
Summary
The focus of this learning object is on how the vocabulary and grammatical choices you make affect the register (the degree of formality) of your finished piece of academic writing. It will give you a greater awareness of the formality that is appropriate to academic writing; assist you in choosing formal vocabulary, so as to adopt an academic style; introduce the Academic Word List and its educational purpose, and assist you in selecting alternatives to the overuse of personal pronouns.
Format:
HTML
LOB
ZIP
Access to materials
This resource can be used online or downloaded for use in a VLE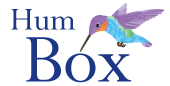 Humbox
The Humbox is a humanities teaching resource repository jointly managed by LLAS.
Look for similar items by theme: