Paraphrasing and Synthesising
Author: William Tweddle
© William Tweddle, Queen Mary University of London, 2009
Summary
In this learning object you will be given the opportunity to practise paraphrasing and synthesising, which means using more than one source to support your arguments. It will provide practise in using synonyms to write effective paraphrases; raise awareness of the essential elements of a good paraphrase; suggest useful techniques when paraphrasing from a published source, and suggest ways that sources can be synthesised to support your arguments.
Format:
HTML
LOB
ZIP
Access to materials
This resource can be used online or downloaded for use in a VLE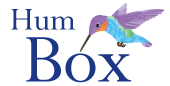 Humbox
The Humbox is a humanities teaching resource repository jointly managed by LLAS.
Look for similar items by theme: