Spanish: Los Peruanos
Author: Carmen Mortara
© Carmen Mortara, King's College, London
Summary
A sample of a programme developed on the theme of Los Peruanos which includes linguistic and cultural work on web documents, simplified texts and videoclips. The materials are for intermediate level and can be used in combination with the work done in the classroom or as part of an independent learning programme.
Format:
website
Access to materials
Please note: Access to this site is restricted to members of the UK Higher Education community.
Visit the Los Peruanos website


http://calweb.kcl.ac.uk:8900

Click on "Log in to myWebCT"
Contact the Subject Centre llas@soton.ac.uk for the login ID and password.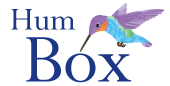 Humbox
The Humbox is a humanities teaching resource repository jointly managed by LLAS.
Look for similar items by theme: