Spanish: Contemporary Language and Culture
Author: Gladis Garcia-Soza
© Gladis Garcia-Soza, University of Essex
Summary
This is a specialist online language and culture course for students who have achieved an advanced level in Spanish because they are in the final year of their University degree, have spent time in a Spanish-speaking country or are false native speakers. The course has been devised to reinforce and develop the language through reading, writing and speaking. The materials in the components follow each other closely and complement vocabulary expansion with development of linguistic structures. The contents of the course cover contemporary cultural issues such as TV, cinema, family and work, and linguistic minorities in the Spanish-speaking world. The cultural-linguistic diversity of Spain and Latin America is exploited through a selection of authentic materials showing different styles, accents and media. The course is structured to develop transferable as well as language skills through hands - on experience of IT use and language activities. The materials can be easily adapted to meet the requirements of students in secondary schools, sixth form colleges or Higher Education. The website also contains pages to help teachers to adapt their own materials or to produce their own courses.
Format:
website
Access to materials
Visit the Contemporary Spanish Language and Culture website
www.essex.ac.uk/lang/spanish/Modules/La467/la467.shtm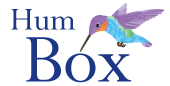 Humbox
The Humbox is a humanities teaching resource repository jointly managed by LLAS.
Look for similar items by theme: