Winner of the student award 2009: How have you been inspired by studying languages, linguistics or area studies at university?
Author: Laura Gent
Abstract
The winner of the Subject Centre's undergraduate student essay competition 2009 was Laura Gent, a 4th year Modern Languages student at the University of Newcastle upon Tyne.
This article was added to our website on 30/04/09 at which time all links were checked. However, we cannot guarantee that the links are still valid.
From the River Tyne to Lake Titicaca
What could be more inspiring than three years in the fantastic city of Newcastle upon Tyne and one life-changing year in the Peruvian Andes?
When I first made my decision to study French and Spanish, I envisaged hours of dull lessons stuck in a drab lecture theatre listening to a boring old professor drone on about the subjunctive and other complicated tenses. I certainly didn't imagine learning about indigenous South American tribes in the deepest darkest depths of the Amazon, or how to say 'I like cake' in a Native American language. Sitting in a lecture room at Newcastle University, (not drab but very modern and hi-tech), I am listening (actually paying attention) to the professor, who is very interesting, young and a real Peruvian, as she flicks through her PowerPoint presentation on Youth Cultures in Latin America. The images are of smiling, cheerfully dressed groups of children, rosy cheeked and posing with their llamas, deep in the Andes, lush and green in the background. Fast-forward two years, and I'm there in a picture with these children, sharing their experiences, and stroking their llamas. I'm dressed in the bright traditional Peruvian dress and I'm laughing. I'm speaking Spanish, and I'm having the time of my life.
Having spent two years in Newcastle learning about South American customs, language and lifestyles, and writing essays on the history, culture and geography of Latin American countries, I was overwhelmed by the enthusiasm of the professors and their love for the subjects they taught. They were genuinely interested in the topic, an enthusiasm which in turn engaged the students, especially me. I spent hours in the library, reading books which transported me to the tribes of the Amazon Jungle, to the shores of Lake Titicaca, or to the traditional carnivals and Inca Ruins of the Andes, and I became more and more fascinated and determined to go there in person. I'd watched endless films and documentaries and I'd listened to panpipe music over and over again. I'd also chatted to the Spanish department at the University who were largely composed of very friendly and enthusiastic South American lecturers. When it came to choosing a place to go on my Year Abroad, one country which had stood out for me was definitely Peru. With the bright colours, the glorious wonder of Machu Picchu and of course, the best Spanish in South America, it was an obvious choice for me.
To highlight just how inspired I was, I have included below, an email I sent to one of my professors during my year abroad:
I just thought I would let you know that I am having a wonderful time in Peru on my year abroad. I was one of your students for the Latin America Module last year and I was so fascinated by the culture that I felt I just had to come here. I am living with a Peruvian family in the village of Pisac in the Sacred Valley and having been here for two months now teaching English, I really don't want to leave in a month's time! I have witnessed traditional dancing at the carnivals, just like we read about last year, and it's just incredible seeing it first hand!
I just want to thank you for inspiring me to come here!
Hope all is well in Newcastle
Best Wishes,
Laura Gent
My unforgettable experience in Peru was largely down to the fact I could speak Spanish, so I could communicate well with the locals. Thanks to my extensive knowledge of cultures and customs out in the Andes through my first and second year studies, I was so interested in all elements of their lifestyle, which really helped me enjoy my time out there.
I wanted to impart some of my enthusiasm to others, so I volunteered with a company, teaching English to Peruvian teachers, in association with the Ministry of Education in Cuzco. I thoroughly enjoyed language teaching, and thanks to the excellent tuition I received at Newcastle University, I felt I could really convey the importance of learning a language, using methods I was familiar with from University language classes. Although I didn't have access to the vast amount of technology available in our language labs, I made sure the whole class was always engaged and motivated in class, and I even learned some English grammar too!
..."I was overwhelmed by the enthusiasm of the professors and their love for the subjects they taught"...

Laura
As part of my 3rd year Language Study, I had to complete an 'Intercalary Project' on a subject of my choice, but in the language of the country I was spending my year abroad in. While in Peru, with a wealth of resources at my fingertips, I decided to research Secondary Education in the Peruvian Andes. I conducted various interviews with Peruvian Education Ministers and local Peruvian teachers and children too, gathering valuable information, which would contribute significantly to my project. I read through stacks of documents, becoming so involved in the topic that I was almost tempted to stay out there and attempt to tackle the Peruvian education system myself single-handedly.
Sitting among a group of Andean children in the middle of a maize field discussing school and their favourite teachers, it seemed bizarre that all this was going to contribute to my final degree. After completing the project and sending it back to someone in the Modern Languages office back in 'The Toon', I suddenly realised that this is what I wanted to do as a career. This time last year I was in the Andes, and this time next year I hope to be in that very same place, with a view to working for a charitable organisation promoting education and improving the schooling system. I would never have even dreamed of doing this, if it hadn't have been for Newcastle University School of Modern Languages, who allowed me to undertake such a diverse and life-changing year abroad.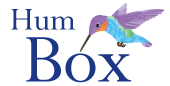 Humbox
The Humbox is a humanities teaching resource repository jointly managed by LLAS.
Look for similar items by theme: