Baseline information for the Subject Centre for Languages, Linguistics and Area Studies (LLAS)
Download Baseline information for The Higher Education Academy Subject Centre for Languages, Linguistics and Area Studies (Rich text format 96kb)
The purpose of this document is to describe the learning and teaching context in the three disciplinary areas around the time of setting up the The Higher Education Academy Subject Centre in January 2000. It has been compiled at the request of the The Higher Education Academy Executive, and aims to establish a baseline account by which future progress can measured.
Document compiled by Michael Kelly (Director), with contributions from other members of the Subject Centre team (January 2002)
Downloads: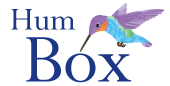 Humbox
The Humbox is a humanities teaching resource repository jointly managed by LLAS.
Look for similar items by theme: