Australian Studies teaching in the UK
Author:
Clare Spencer
Abstract
A survey of Australian Studies teaching in UK universities, from interdisciplinary and single discipline perspectives, including history, literature, and the culture of indigenous Australians.
Table of contents
The nature of the field
Australian Studies is a well-established branch of Area Studies, with its origins in the interdisciplinary programmes which were launched in some Australian universities during the 1960s and 1970s (Walter 1989:11). These programmes sought to challenge the previously fragmented pattern of providing courses on Australian writing within literature departments, courses on indigenous languages within linguistics departments, and courses on Australian settlement and federation within history departments. Instead, Australian Studies has endeavoured to take what Walter calls a 'problem-oriented' approach to the definition and scrutiny of Australia. Some of the problems that Walter identifies have clear disciplinary allegiances. 'Is Australia best understood in terms of what is unique to the country?'(16) raises issues for geography and environmental studies, for example. Other problems, however, seem to demand a comparative or interdisciplinary focus. One such instance is, 'How can "Australia" be differentiated from other nations, both the "parent" societies of Europe, and other regions of recent settlement like Canada or New Zealand?' Or 'Who are the "Australian" people?' (16)
Interdisciplinary programmes
The current provision of programmes with this interdisciplinary focus in the UK is small. Australian Studies as a subject field was first introduced to the UK in the 1980s in the form of an MA programme in Australian History, Literature and Politics offered by the Sir Robert Menzies Centre for Australian Studies. The Menzies Centre was established in 1982 at the Institute of Commonwealth Studies and since 1999 has been part of Kings College London. Its object is 'to promote Australian studies at British and European universities' and 'to produce a more comprehensive, detailed and balanced perception of Australian politics, economics, life and culture than is popularly available' in the UK (Menzies Centre for Australian Studies Annual Report 2000-2001). As its name suggests, the Menzies Centre's MA programme is more correctly described as multidisciplinary rather than interdisciplinary, though courses with titles such as 'Australian Politics: a Historical Approach' and 'Twentieth Century Australia: War and Society' clearly cross the boundaries between politics and history. The Centre also delivers one-off undergraduate modules in Australian history and literature.
The only full undergraduate degree programme in Australian Studies available in the UK is based at the University of Wales, Lampeter. This programme, launched in 1997, includes a mandatory semester of study in Australia for single honours students, and a dissertation element based on research undertaken during the period of study abroad. The programme attempts to address what Walter in his 1989 study calls the 'differentiation inherent within Australia', and to resist attempts to pin down Australia as 'an entity with certain unifying characteristics' (Walter 1989:14). The core modules for the Lampeter Australian studies degree are mostly interdisciplinary, ranging from a level 1 module on 'Contemporary Australia' that deals with multiculturalism, government, and environment, to a level 3 module entitled From 'Van Diemen's Land to Oyster Cove' that deals with Tasmanian Aboriginal dispossession and identities via source documents from literature, art, archaeology, history and politics. Option modules with a single discipline focus are also available to students, such as one on the 'Archaeology of Oceania'. Lampeter's Australian Studies programme draws on staff expertise in the areas of geography, history, anthropology, archaeology and English.
Australian components of other programmes
Elsewhere in the UK, the disciplines of literature and history continue to dominate the teaching of Australian culture; typically, modules with Australian content are delivered as optional rather than core elements, and on an occasional basis only (often involving visiting academics from Australia). 'Australia' continues to be viewed as a specialist niche of area studies, rather than one that is fully integrated into undergraduate programmes; and interdisciplinary teaching battles for survival within the curriculum. Whilst several institutions (such as Exeter, Manchester Metropolitan, and East Anglia) do offer their students the opportunity to spend a year or a semester in Australia under the auspices of exchange programmes, the expectation is apparently that students will be travelling in order to continue the study of their 'home' discipline - which may be physics or biological sciences - rather than to study Australia itself.
History and Geography
Offerings in History and Geography would appear to implement the most traditional of the discipline-based approaches. Survey courses are available in some institutions, such as Sheffield Hallam's 'Australia: from Penal Settlement to Nation 1788-2001' and the module on colonial Australia at Durham 'The European Settlement of Australia, 1788-1901'. But the most popular area of concentration is Australia's convict history, with modules available on 'Convicts and the Colonies' at Leicester University, 'Convicts, Colonialism and Coercion' at the University of Bristol, and 'Convicts, Transportation, and Issues in Australian Society' as an honours option at Edinburgh. Coverage in the UK of post-federation Australian history looks, however, to be notably thin. In Geography too, the emphasis seems to be on broad-based surveys, as with the University of Plymouth's 'Australia: Geographical and Environmental Perspectives' and Kingston's 'Economic and Social Geography of Australasia'.
Literary Studies
Moving on to the field of Literary Studies, an earlier focus on Australian literature as a national literature seems now to have been largely displaced by teaching with a comparative focus. In the majority of cases, this involves the use of Australian texts - particularly the widely acclaimed contemporary novels of Peter Carey and David Malouf - as examples of postcolonial literature, and the situating of those texts alongside postcolonial theory. Courses taking this approach are too numerous to list individually. More obviously interdisciplinary are courses which set literary alongside visual media, such as the module on 'Aboriginal Writing and Painting' offered within the MA programme on Postcolonial diasporas at the University of Stirling. A parallel development, of particular interest to Area Studies, has involved the comparative treatment of Australian literature with other contiguous or settler literatures, as in the module on 'Canadian and Australian Literature' offered by Manchester University, the module on 'Aboriginal Australian and Canadian First Nations Writing' at Manchester Metropolitan, and the module on 'Australasian and South Pacific Writing' at South Bank University.
Film
The teaching of Film typically originates in literature departments, and it is not therefore surprising to find comparative studies of these two media available in several institutions, with modules on 'Contemporary Australian Fiction and Film' at Leeds University, 'Australian Drama, Film and Culture' at Royal Holloway, and 'Recent Australian Writing and Film' at the University of Hull. More relevant perhaps to the Area Studies agenda is a module on 'Pacific Rim Cinema' at the North East Wales Institute in Wrexham, whilst the University of Glasgow offers an honours option in 'Australian Film and Television'. At Wales Lampeter, Australian ethnographic and feature film has also been incorporated into an anthropology module on 'Film and Indigenous Cultures', which prompts awareness that anthropology programmes throughout the UK frequently use Australian indigenous communities as case studies for the investigation of cosmology, kinship, and visual and material culture.
Future directions for Australian Studies?
Perhaps unsurprisingly, what this survey has revealed is an enduring legacy in UK higher education of subject matter relating to Britain's 'traditional' relationship with Australia: convictism; colonial and postcolonial art and literature; the role of the Anzacs in the first world war. Exciting research specialisms among UK-based academics, such as the study of gender relations within Australian Indigenous communities, or the investigation of British audience reaction to Australian media, do not seem to be so readily accommodated within the teaching curriculum. Given that Australia's place in today's popular consciousness has as much to do with indigenous politics as with convicts, as much to do with refugees as with Anzacs, and certainly more to do with soap opera than with novels, teaching of Australian Studies within the UK might productively shift towards the coverage of more obviously contemporary material as occurs elsewhere in area studies. Such a future direction for this particular branch of area studies begins to be represented, perhaps, by Nottingham Trent's course on 'The Political Economy of Australasia and the Pacific Islands'.
Resources
Australia is relatively advanced in the provision of study resources for both academic and wider communities via the worldwide web. Witness the rash of 'Centenary of Federation' websites created by Australian state governments during 2001, and the Culture and Recreation portal maintained by the federal government. To what extent the UK Australian Studies teaching outlined above integrates such resources into its pedagogy, or indeed actively fosters skills of internet searching and evaluation, is an issue meriting systematic research. Exploitation of the availability of Australian radio via the internet, for example, could contribute significantly to developments in the study of Australian media. There are UK-based websites with substantial Australian content associated with an art history module on 'Europeans in Australasia' at the University of Warwick, a programme in Postcolonial Literature at Queen's Belfast, and the Australian Studies programme at the University of Wales, Lampeter.
Finally, a forum for networking amongst those teaching Australian Studies in UK higher education is available in the form of the British Australian Studies Association, which holds a biennial conference and has published the journal Australian Studies since 1988.
Bibliography
Menzies Centre for Australian Studies (2001). Annual Report 2000-2001. London: Kings College London
Walter, J. (ed.) (1989). Australian Studies: A Survey. Melbourne: Oxford University Press
Related links
Australian Broadcasting Corporation Online:
http://www.abc.net.au/
Australian Federal Department of Communications, Information Technology and the Arts. Culture and Recreation Portal:
http://www.cultureandrecreation.gov.au/
British Australian Studies Association:
http://www.kcl.ac.uk/ip/kirstenmcintyre/BASA%20website/BASA.html
Kings College London. Menzies Centre for Australian Studies:
http://www.kcl.ac.uk/depsta/menzies/index.html
Queens University Belfast. History and Literature of Australia:
http://www.qub.ac.uk/english/imperial/austral/austral.htm
University of Wales, Lampeter. Australian Studies at Lampeter:
http://www.lamp.ac.uk/austudies/
University of Warwick. Warwick Art History Web: Australian Art:
http://www.warwick.ac.uk/fac/arts/H_Art/weblinks/aust.html
Referencing this article
Below are the possible formats for citing Good Practice Guide articles. If you are writing for a journal, please check the author instructions for full details before submitting your article.
MLA style:
Canning, John. "Disability and Residence Abroad". Southampton, 2004. Subject Centre for Languages, Linguistics and Area Studies Guide to Good Practice. 7 October 2008. http://www.llas.ac.uk/resources/gpg/2241.
Author (Date) style:
Canning, J. (2004). "Disability and residence abroad." Subject Centre for Languages, Linguistics and Area Studies Good Practice Guide. Retrieved 7 October 2008, from http://www.llas.ac.uk/resources/gpg/2241.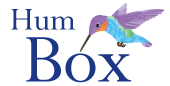 Humbox
The Humbox is a humanities teaching resource repository jointly managed by LLAS.
Look for similar items by theme: