Making independent language learning accessible
Author:
Ciel Language Support Network
Abstract
This handbook notifies institutions of the legal requirements to accommodate disabled persons. It provides details of issues of accessibility that self-access centres need to consider in terms of design and provision of resources as well as technological aids. The importance of these is illustrated by case studies. The handbook also contains a list of contact organisations and useful websites.
Table of contents
1 Legal requirements
The Disability Discrimination Act dates from 1995 but educational establishments are currently exempt from the Act (apart from the Services element of the Goods and Services Section introduced in 1999). The Government is currently proposing to extend the Act to cover disabled people in pre- and post-16 education. A consultation document on the Special Education Needs Bill was published in March 2000.
The law will do two things:
It will make it unlawful 'unjustifiably' to treat a disabled person less favourably for a reason relating to a disability.
Institutions are required to make 'reasonable adjustments' where current arrangements of physical features place a disabled person at a substantial disadvantage.
Universities may need to make adjustments in a number of areas. These are:
Admission, administrative and examination procedures (e.g. providing a computer in examinations, or an accessible website for applicants)
Course content and work placements (is courseware accessible?)
Physical features of premises (are computing facilities physically accessible to all?)
Teaching arrangements (does lecturers' use of technology help or hinder access?)
Provision of additional teaching (e.g. training for dyslexic students in using specialist software)
Provision of communication and support services (e.g. technical support to disabled students who use assistive technology)
Provision of information in alternative formats (e.g. handouts on disc for a blind student)
Training for staff (e.g. disability awareness, or how to communicate with a lip reader).
As far as C&IT is concerned the law will include:
All electronic curriculum materials
All learning and teaching tools provided electronically
Institutions' computing and intranet provision for students
The library
The learning support centre
IT support services
The institution's website
Source: Disability Information Systems in Higher Education (DISINHE) web pages (http://www.disinhe.ac.uk). This site provides a growing source of advice on accessibility issues for UK HEIs.
Northern Ireland
The Special Education Needs Bill is not applicable in Northern Ireland where the Disability Discrimination Act 1995 is still in force. This bill covers provision of services (Section 19 (2)). However, education, including
Curriculum - based teaching
Facilities for research students
Examinations and assessments arising from education
Youth service
is not seen as a service and is therefore not covered by the bill. But if an educational institution were holding a conference, this would be a service and would be covered by the legislation.
The Northern Ireland Act (Section 75) covers disability and human rights. This legislation covers public authorities. Educational institutions, however, are not seen as public authorities.
The Equality Commission in Northern Ireland has been asked to look at the Special Education Needs Bill and send recommendations and comments to the Northern Ireland Assembly where it will be passed with appropriate changes as necessary.
The new legislation will cover all publicly funded institutions
All provision primarily for students, including education
All provision made on behalf of institutions
Sources:
Northern Ireland DDA: http://www.dhssni.gov.uk
A.H.E.A.D. (Association for Higher Education Access and Disability) http://www.ahead.ie
2 The self-access centre
The self-access centre will have to consider issues of accessibility, from the physical design of the space (e.g. allowing turning space and tables at an appropriate height for wheelchair users) to the provision of materials and resources for a variety of physical needs and learning difficulties. This has implications for the purchase, design and use of both learning materials and enabling technologies.
2.1 Physical requirements
The RNIB has published a useful handbook which includes a list of recommended heights/widths to be employed in building design for the disabled. These guidelines were produced with the intention of enabling accessibility for all and not just for the blind and partially sighted. The recommended dimensions include:
Doorways - clear opening width 800mm
Corridors - clear width 1.2m
Eye level - 1.4-1.6m above ground level.
Door handle - height 1m
Light switch - height 1.3m
Power socket - height 350-500mm
Source: P Barker, J Barrick & R Wilson & RNIB (1995) "Building Sight: a handbook of building and interior design solutions to include the needs of visually impaired people". HMSO in association with Royal National Institute for the Blind.
In addition to the above, Deb Viney, Disability Co-ordinator at Southampton University has made the following recommendations:
Turning space for wheelchairs - ideally 1.5m all around.
Desk height - 5-7 cms above the height of a standard desk. Adjustable raisers or sleeves for raising the desk height for wheelchair users can be purchased and are a considerably cheaper option than buying a new desk! They cost about £25 a set and are available from Smith & Nephew Homecraft Ltd, PO Box 5665, Kirkby-in-Ashfield, Notts, NG17 7QX. Tel: 0845 023 087 / 01623 754047. Email: sales@snrehab.com. Details on pages 53-54 of free 2000 catalogue.
Jenny Wyman who teaches languages at the Mary Hare Grammar School for the Deaf points out that background noise is one of the main problems for students with a hearing impairment. This can be reduced by fitting carpets and curtains for sound insulation and also by lowering ceilings.
2.2 Signs and notices
Signs, notices and labelling are important considerations for enabling the disabled student to use the Self-Access Centre independently.
The RNIB handbook recommends that in order to cater for the needs of visually impaired people, signs/notices should be: -
- clear, simple, short and easily understood;
- consistent, using prescribed typefaces, colours and other graphic devices;
The sign board should contrast with its background and the lettering should contrast with the sign board. Signs must be adequately illuminated - they are difficult to identify and read if they are located against a background of low level sunlight or artificial light. Legibility is improved if:
white lettering is set on a dark background;
lower case lettering is used;
the sign is positioned at eye level with easy access for close-up viewing;
a matt surface is used.
The following chart makes recommendations on colour contrast for signs.
| Background | Signboard | Legend |
| --- | --- | --- |
| Red brick/dark stone | White | Black, dark blue or dark green |
| Light brick/light stone | Black/dark | White/yellow |
| Whitewashed wall | Black/dark | White/yellow |
| Green vegetation | White | Black, dark green or dark blue |
2.3 Printed materials
When producing enlargements, always use the enlarged font option on a word processing package where at all possible rather than relying on the photocopier. Photocopied enlargements tend to appear fuzzy to the visually impaired and A3 format is an inconvenience.
Preferred paper colour very much depends upon the individual student. However, as a general guideline, off-white/cream/pale peach colours are favoured as they reduced glare - try to avoid brilliant white for this reason. Dyslexic students also favour blue or green paper. Standard black text is fine and should be at least size 12 font. Arial is often the easiest font to read. Coloured acetate overlays are available for materials printed on white paper. They are available from Cerium Visual Technologies, Cerium Technology Park, Appledore Road, Tenterton, Kent, TN30 7DE. Tel: 01580 765211. http://www.ceriumvistech.co.uk. Email: ceriumgrp@aol.com. Packs of 5 A4 overlays (which can be all one colour or a mixture) cost £14.98 per pack including VAT and postage. A testing set containing two sets of each colour (A5 size) and guidelines for use is available for £51.88. A testing set enables the student to decide which colour is best for them - this is very much down to the individual.
Guidelines on designing materials for people with partial sight are given on the Lighthouse International web-site http://www.lighthouse.org/color_contrast.htm. The web-site is illustrated by clear examples of effective and ineffective colour combinations.
When producing written materials for a student with a hearing impairment, it helps if the phonetic spelling of a word is written below the conventional spelling.
2.4 Technological aids/computers - general considerations
Not everyone will be able to use a mouse so there must be a keyboard command option.
Screen readers cannot recognise frames/columns/tables so this factor must be considered into any design.
For general guidelines on the design of accessible courseware and notes on the use of keyboards and mice see the DISINHE website: http;//www.disinhe.ac.uk. Microsoft also devote several webpages to accessibility issues: http://www.microsoft.com/enable
The following technological aids could be considered for students with specific needs:
special computer screens (TFT/LCD screens) that do not flicker (for epileptic students). Photosensitivity may trigger a seizure in which case a 15" TFT screen is recommended. They are available from Hi Grade Computers of Southampton, tel: 0800 074 7272 at a cost of £650. Laptop PCs usually have a LCD screen so may be worth considering.
portable hearing aid systems which work with the telecoil (T setting) on a hearing aid;
induction loops;
personally amplified headphones (being developed by Mary Hare Grammar School for the Deaf);
radio microphones;
scanners - for enlarging printed material;
screen-reading software;
voice activated software;
braille embosser and software;
closed caption video tapes - when purchasing videotapes for a Self-Access Centre always try to buy the closed caption version as this is cheaper than adding on captions - a caption-reader video recorder is required to play back the captions but these are readily available and can be rented, e.g. from Radio Rentals;
transcripts of audio material;
enlarged font and braille handouts;
CCTV - can be used for enlarging printed material on screen;
IT packages, e.g.
ZoomText
Jaws - a screen reader. Popular but voice has no inflexion and can sound rather manic!
TextHELP - screen reader, dictionary and thesaurus tool to aid dyslexic students. Can be laborious when checking a lengthy document.
Inspirations - visual planning/mind mapping/spider diagrams - popular with disabled students and easy to use once you have learnt the basics but not clear how to use it initially. DOS controls can be used to insert accents, e.g. é = Alt 130.
The University of Southampton's Assistive Technology Centre obtains its software for the visually impaired from Sight & Sound Technology, Qantel House, Anglia Way, Moulton Park, Northampton, NN3 6JA. Tel: 01604 798070. Fax: 01604 798090. Email: sales@sightandsound.co.uk Website: http://www.sightandsound.co.uk
The following products are available from Sight and Sound:
ZoomText Xtra Magnification Software with Speech Output
MAGic Magnification Software
Aladdin Video Magnifiers (CCTV's)
BIGSHOT Screen Magnifier
JAWS Screen Reading Software
DECtalk Speech Synthesisers
Atlas & GPS-Talk Positioning Systems
Index Single & Double Sided Braille Embossers
Handy Tech Braille Displays
Kurzweil 1000 Windows Scanning Software
Compaq Computer Systems
Printers & Scanners
AnyTime Stay on top of your schedule
textHELP for literacy, language and learning
Fairly detailed descriptions of each of the above are available on the Sight and Sound website along with some free demos.
At RNIB New College, Worcester, students with visual impairments listen to foreign language text through headphones on the computer. In order to do this a foreign language speech chip is necessary. These are available from Dolphin Computer Access Ltd, PO Box 83, Worcester WR3 8TU. Tel: 01905 754577. Fax: 01905 754765. Email: info@dolphinuk.co.uk. Website: http://www.dolphinuk.co.uk/ Dolphin UK also supply large print software such as the Hal screen reader and the Lunar screen enlarger. Richard Roberts at RNIB New College also recommends www.yourdictionary.com/ - a site which has links to a host of online dictionaries and vocabulary aids.
Disabled students are entitled to a Disabled Students Allowance (DSA) which can be used to fund the purchase of technological items.
2.5 Technological aids for dyslexic students
Information about specific support for language learners with dyslexia was given via email by Anita Keates, Chair of Computer Committee, British Dyslexia Association:
'It is the frequency of hearing the words which matters to dyslexic learners, as well as the phonological processing speed of each dyslexic student. Therefore, any method of consolidation and overlearning of the language is beneficial. To this end we use:
dictaphones, which prove invaluable. Teachers can pre-record a tape, or record the salient points in any lesson. The dyslexic students then can do the 30 times overlearning required.
talking word processors which cater for French.
other access tools. Such as TextHELP Read and Write. This will read anything on the current screen, including e-mails and web pages. It also turns any word processor, such as MS Word into a talking word processor and one can buy a French version.
Also we look at art packages which have a MFL toggle switch such as Kid Pix Studio, for using for adverts etc. and illustrations for assignments.
We also use subject specific software according to the scheme being taught. These are usually multi-media and vary greatly when it comes to quality. Try before you buy and there are stacks in catalogues.
Lots of enjoyable 'play' software is around, such as Living Books which are fun for students and have a toggle switch. They do not help particularly, but provide some relaxation and they are cheap. MS Word can have the teacher's voice recorded into it via Insert, Object, and Wave Sound. This helps too. For how to use this type of approach may I point you to my book 'Dyslexia and Information Communication Technology'. However, I will state it is aimed primarily at students up to 18 years of age, but is applicable for those who are older too.
Software is helpful, but it will not replace the lesson in any way and much depends upon the sound quality of the card in the machine, as well as the quality of the speakers etc. Good quality depends upon a good specification. All good modern software supports foreign fonts.
Dyspraxic students (see note 1), as there is a 30% overlap with dyslexia and dyspraxia, so we are informed, can be helped with laptops, and some are available from £100. They all carry the fonts at least for French.'
Spell checkers ranging from £35 can have MFL chips inserted for an extra £5.
There are many more things one can do. Accessing the lectures is vital with the student having a chance to overlearn. The above should help."
IANSYST Ltd (http://www.dyslexic.com/language.htm) supply a good range of software and some hardware for people with dyslexia. Their website contains evaluations of all the products they sell including textHELP! and Inspirations. They also have a webpage devoted to Dyslexia and Language Learning (http://www.dyslexic.com/language.htm) iANSYST Ltd can be contacted at The White House, 72 Fen Road, Cambridge, CB4 1UN. Tel: 01223 420101. Fax: 01223 426644. Email: sales@dyslexic.com
As more dyslexic students enter Higher Education, more tutors are faced with students with problems and many have genuine concerns as to how they can offer help. Contact the TLTP ALLADIN project (http://www.surrart.ac.uk/alladin/support/materials/Dyslexia/index.htm ) or the FDTL SMILE project (http://www.hull.ac.uk/langinst/smile/) for more information about specific help for dyslexic language learners.
2.6 Foreign language TV subtitles for the hard of hearing
Many European countries make subtitles for people with hearing difficulties available through teletext. In the UK, the majority of programmes have some provision (useful for any EFL learners) on teletext page 888. The page numbers are not standardised throughout Europe. The following give some indication of availability.
France
Teletext on French television channels varies in provision. Subtitles are on page 888 on Canal Plus. Other stations are likely to extend their services.
Germany
Subtitles (Untertitel) are available on page150 for those channels/programmes that have them, e.g. WDR, ARD, N3, MDR, Bayern, ZDF (also has subtitles on page 777)
Some channels have listings of subtitled programmes (Untertitel-Vorschau):
ZDF - listings on page 776
ARD - listings on page 398
UTV - listings on page 597
No subtitles seem to be available on 3 Sat, Sat 1 or DSF.
Italy
Subtitles (sottotitoli) are on page 777 on RaiUno. They also have English language subtitles on page 778.
Spain
Subtitles (subtitulos) are on page 888 on TVE
2.7 Talking newspapers
The Talking Newspaper Association UK (email info@tnauk.org.uk) make arrangements for English language newspapers to be recorded on to tape. They do not prepare any non-English talking newspapers themselves but were able to recommend a contact for France: Club Culturel Vaugirard, 103 Rue de Vaugirard, 75006, Paris (Tel: 0033 145 488741).
There are a number of talking newspapers available in community languages. These are given in the contacts listing.
3 Computer-based support
3.1 Tools
Windows 95+ has accessibility options which enlarge texts and graphics for easier recognition. It can be found in StartMenu under Programmes then Accessories, Accessibility and Magnifier. Clicking on the icon will split the screen. Moving the mouse cursor across the text will magnify it.
The Windows Sound Recorder will read texts aloud, record them as a sound file, and play them back. You will need a sound card, a microphone, and speakers/headphones.
Find the Sound Recorder in Start Menu, Programmes, Accessories, and Entertainment. Click on the icon to open the player. The machine starts recording when you click. Once recorded, the file can be saved onto a floppy and moved to another machine, where it can be played back by double clicking the file.
Web browsers offer accessibility options which allow the layout of web pages to be adjusted according to individual needs.
Internet Explorer - The Accessibility options can be found by choosing Internet Options from the TOOLS menu. Select colour, font and accessibility options. The font size can be changed by choosing VIEW then Text Size. The keyboard can be used to navigate instead of a mouse Web by usingTAB and SHIFT+TAB to move forward and backward between screen elements.
Netscape Navigator -seems to offer more choice of font sizes. To change font and font size choose the EDIT menu and then Preferences. To specify that chosen default fonts are always used instead of the fonts chosen by a document's author, click "Use my default fonts, overriding document-specified fonts."
3.2 Software/web design
3.3 Speech recognition technologies
Work on assistive technologies has led to significant developments in the area of speech technology and human/computer interaction. One such project at the Center for Spoken Language Understanding (http://cslu.cse.ogi.edu/) at the Oregon Institute of Science and Technology has developed BALDI, an animated conversational agent for learning and language training with profoundly deaf children with cochlear implants. Many of these developments are being integrated into commercial contexts (the computer telephonist or the voice-activated oven) and many of them have immense potential for language learning software. These might include:
Comparison with native speaker models
Pronunciation of key words/ reading of written texts
Possibility of seeing sounds articulated
Generally speech recognition is achieved in two distinct stages:
First, speech is converted into a digital file by the computer, and filters are applied to eliminate background noise.

Second, voice-recognition software, which contains a database of words and phrases, is compared to speech to find a match.
The statistical theory of probability underlying the technology was developed by Thomas Bayes (1702-1761) to give three parameters by which speech can be analysed:
1. Prior: expectation of words/speech
For example, the question 'Do you want a cup of tea?' expects the answer 'yes' or 'no' not 'Manchester United'
2. Likelihood: How likely that something has been said in the context
3. Posterior: the answer obtained by multiplying prior and likelihood.
(Source: Times Newspaper IT Supplement), October, 2000
Further information about speech systems is available on CLSU web pages at: http://cslu.cse.ogi.edu/lsls.htm
Speech to text
Many software products currently available on the market can recognise continuous speech and natural language commands. They can be used for word processing and also for directing computer-editing functions but few of them seem to achieve very acceptable levels of accuracy. Three of the most popular are:
Product web sites of all three offer versions in most of the European languages together with Russian and Chinese.
Some packages are subject specific e.g. The Eloquent Physician, The Naturally Speaking Medical Suite, VoiceXpress for Medicine see http://www.speechrecognition.com
Text to speech (text readers)
A number of companies, including Dragon IBM and L&H have text to speech products that will read word-processed text, web pages and email. You can test the efficacy of the multilingual products developed by Lucent by typing in your own text in one of 9 or 10 languages and hearing a very creditable synthesised version at: http://www.bell-labs.com/project/tts/index.html
Useful web links
Center for Spoken Language Understanding (CSLU) Home Page
http://cslu.cse.ogi.edu/
CSLU demos can be accessed from
http://cslu.cse.ogi.edu/demo.html with interesting links from http://cslu.cse.ogi.edu/links.html
The Survey of the State of the Art of Human Language Technology sponsored by the National Science Foundation and the European Union, provides a good overview of the state of the art in many areas of language technology http://cslu.cse.ogi.edu/HLTsurvey/
MIT's speech recognition projects
http://www.sls.lcs.mit.edu/sls
Universal Plug and Play forum
http://www.upnp.org
Microsoft speech research
http://research.microsoft.com/srg
Consortium working on speech standards
http://voicexml.org
voice-controlled oven
http://geadvantium.com
Contact organisations and useful websites
ALLADIN Project. Dyslexia support materials available at http://www.surrart.ac.uk/alladin/support/materials/Dyslexia/index.htm
AHEAD (Association for Higher Education Access and Disability). Website: http://www.ahead.ie
Bell Labs Multilingual Text-to-Speech Systems. Converts any machine-readable text into speech. Website http://www.bell-labs.com/project/tts/index.html
Bobby. Website: http://www.cast.org/bobby/ - free web-based tool that analyses web pages for their accessibility to people with disabilities.
British Dyslexia Association, 98 London Road, Reading, RG1 5AU. Tel 0118 966 8271 (helpline). Tel 0118 966 2677 (admin). Fax 0118 935 1927. Email info@dyslexiahelp-bda.demon.co.uk (helpline) or admin@bda-dyslexia.demon.co.uk (admin). Website: http://www.bda-dyslexia.org.uk/
Center for Spoken Language Understanding. Website: http://cslu.cse.ogi.edu/ - information about speech systems.
Cerium Visual Technologies, Cerium Technology Park, Appledore Road, Tenterton, Kent, TN30 7DE. Tel: 01580 765211. Website: http://www.ceriumvistech.co.uk Email: ceriumgrp@aol.com Sales of coloured acetate overlays
CIEL Project Website. Accessibility issues can be found on http://ciel.lang.soton.ac.uk/accessibility.htm
Codes of Practice:
Great Britain http://www.disability.gov.uk Tel 0870 600 5522
Northern Ireland http://www.dhssni.gov.uk
Disability and Information Systems in Higher Education. Website http://www.disinhe.ac.uk DISinHE have published a useful set of guidelines for accessible courseware on http://www.disinhe.ac.uk/library/article.asp?id=24
Disability Rights Commission Helpline - advice and free guides available from 08457 622 633 (voice) or 08457 622 644 (text)
Dolphin Computer Access Ltd, PO Box 83, Worcester WR3 8TU. Tel: 01905 754577. Fax: 01905 754765. Email: info@dolphinuk.co.uk Website: http://www.dolphinuk.co.uk/ Suppliers of foreign language speech chips.
The Dyspraxia Foundation. Website: http://www.emmbrook.demon.co.uk/dysprax/what.htm
Employment Opportunities for People with Disabilities, Thames Valley Region, Connaught House, 365 Oxford Road, Reading, RG30 1HA. Tel: 0118 958 6116. Email: eopps.reading@connectfree.co.uk. A registered charity that helps people with disabilities (including graduates) find suitable employment.
EQuip (National Disability Co-ordination and Development Team providing support and advice to HEFCE-funded institutions on how best to develop their disability provision). Higher education institutions that wish to be included updated electronic versions of eQuip's resource directory should contact Mike Adams, eQuip: Disability Co-ordination and Development Team, Coventry University, Alma Building, Alma Street, Coventry, CV1 5FB. Email m.adams@coventry.ac.uk. eQuip Website http://www.equipservices.hefce.ac.uk
Fabrio Girelli-Carasi, Brooklyn, CUNY. http://academic.brooklyn.cuny.edu/modlang/carasi - an online Italian language course which is a good example of course design accessible to dyslexic students.
HEFCE. Enquiries about the Council's disability work should be sent to Richard Townsend, Policy Development Officer, HEFCE, Northavon House, Coldharbour Lane, Bristol, BS16 1QD. Email r.townsend@hefce.ac.uk
Hi Grade Computers of Southampton. Tel: 0800 04 7272. Sales of TFT/LCD screens.
IANSYST Ltd, The White House, 72 Fen Road, Cambridge, CB4 1UN. Tel: 01223 420101. Fax: 01223 426644. Email sales@dyslexic.com Website: http://www.dyslexic.com/language.htm
Lighthouse International. Website: http://www.lighthouse.org/color_contrast/htm. Illustrated examples of effective and ineffective colour combinations - useful for designing course materials.
Microsoft. Website: http://www.microsoft.com/enable/ - several pages devoted to accessibility issues.
National Co-ordination Team. Have produced a guidance document on Accessible Learning and Teaching Materials. Copies are available on the web at http://www.ncteam.ac.uk/publications/fdtl/index.html
National Disability Team. Contact Mike Adams at natdisteam@natdisteam.ac.uk. Website http://www.natdisteam.ac.uk
National Federation of Access Centres. Website www.nfac.org.uk
National Internet Accessibility Database. Website http://www.niad.sussex.ac.uk
Royal National Institute for the Blind (RNIB). 224 Great Portland Street, London, W1N 6AA. Tel 0845 766 9999 (Helpline). Tel 020 7388 1266 (switchboard). Fax 020 7388 2034. Website http://www.rnib.org.uk/
RNIB Customer Services, PO Box 173, Peterborough, PE2 6WS. Tel 0845 702 3153. Fax 01733 371555. Email Cservices@rnib.org.uk. Contact Customer Services for publications, equipment, games and information about transcription and library services, braille, Moon, large print, tape and publishing services.
Royal National Institute Deaf People (RNID). PO Box 16464, London EC1Y 8TT. Voice Phone 0808 808 0123. Text Phone 0808 808 9000. Fax 020 7296 8199. Email helpline@rnid.org.uk Website http://www.rnid.org.uk/
Sight & Sound Technology, Qantel House, Anglia Way, Moulton Park, Northampton, NN3 6JA. Tel: 01604 798070. Fax: 01604 798090. Email: sales@sightandsound.co.uk Website: http://www.sightandsound.co.uk
Skill: National Bureau for Students with Disabilities, Fourth Floor Chapter House, 18-20 Crucifix Lane, London SE1 3JW. Tel 0800 328 5050. Fax 020 7450 0650. Email info@skill.org.uk or admin@skill.org.uk. Website http://www.skill.org.uk
SMILE (Strategies for Managing an Independent Learning Environment), Language Institute, University of Hull. Tel: 01482 465862. E-mail: j.m.jowers@selc.hull.ac.uk Website: http://www.hull.ac.uk/langinst/smile Guidelines for learners with dyslexia and their tutors are available at: http://www.hull.ac.uk/langinst/olc/dyslexia.htm
Smith & Nephew Homecraft Ltd, PO Box 5665, Kirkby-in-Ashfield, Notts, NG17 7QX. Tel 0845 023 087 / 01623 754047. Email: sales@snrehab.com For purchase of adjustable raisers or sleeves.
Southern Higher Education Consortium (a collaboration of seven higher education institutions). The Consortium can provide consultancy, advice, training and has a range of resources available including discussion papers and guidelines. Contact Mike Wald, University of Southampton, New College, The Avenue, Southampton, SO17 1BG. Tel 023 80597246. Fax 023 80597326. Email mw3@soton.ac.uk
Talking Newspaper Association UK. Email: info@tnauk.org.uk
University of California Santa Cruz Perceptual Science Laboratory is engaged in a variety of experimental and theoretical inquiries in perception and cognition. A major research area concerns speech perception by ear and eye and facial animation. Website: http://mambo.ucsc.edu/
University of Southampton Disability Co-ordinator Deb Viney, Building 16, Highfield Campus, University of Southampton, SO17 1BJ. Tel 023 80595644. Email D.Viney@soton.ac.uk. Has produced a document entitled Information for Students with Disabilities available on the web at http://www.soton.ac.uk/~acreg/dis/dsintro.html - specifically for University of Southampton students but also includes useful general information about, e.g. the Disabled Students Allowance and support facilities.
World Wide Web Consortium provides web accessibility guidelines at http://www.w3.org/TR/WAI-WEBCONTENT/
Talking newspapers in community languages
Kiran Talking Newspaper
Brent Asian Visually Handicapped Group
Cameron House
80 Pound Lane
Willesden
London NW10 2HT
Telephone 020-8451 4354
Gujarati (weekly)
Punjabi Talking Newspaper
c/o Ealing Talking Newspaper
Bedford Road
Ealing
London W13 0SP
Telephone 020-8567 8351
Punjabi (monthly, Ealing residents only)
Bradford Cassette
Cathedral Centre
Captain Street
Bradford
West Yorkshire
BD1 4AH
Telephone 01274-308707
Urdu (fortnightly)
Association of Blind Asians
65 Bolsover Street
London W1P 7HL
Telephone 020-7388 2555
Hindi (monthly)
Birmingham Royal Institution for the Blind (Brib)
Resource Centre
48 Woodville Road
Harborne
Birmingham
B17 9AX
Telephone 0121-428 5062
Gujarati, Urdu, Punjabi, Bengali (monthly, Birmingham residents only)
Leicestershire and Rutland Society for the Blind
Resources Centre
Gedding Road
Leicester
Leicestershire
LE5 5DU
Telephone 0116-249 0909
Gujarati, Punjabi (fortnightly)
Preston and North Lancashire Blind Society
Howick House
Howick Park Avenue
Preston
Lancashire
PR1 0LS
Telephone 01772-744148
Gujarati (weekly)
Organisation of Blind African Caribbeans
1st Floor
Gloucester House
8 Camberwell New Road
London SE5 0RZ
Telephone 020-7735 3400
'The Voice' newspaper on audio cassette (weekly, in English)
Appendix 1: The importance of inclusive design of the built environment
Download Appendix 1 (rich text format, 47Kb)
Appendix 2: The current state of electronic mobility devices and electronic orientation aids for blind and partially sighted people
Download Appendix 2 (rich text format, 51Kb)
Appendix 3: Case study 1 - Gita Ganger, University of Southampton student
Download Appendix 3 (rich text format, 45Kb)
Appendix 4: Case study 2 - Clare Mar-Molinero, University of Southampton
Download Appendix 4 (rich text format, 45Kb)
Appendix 5: Accessibility and the language learner with dyslexia.
Download Appendix 5 (rich text format, 118Kb)
Referencing this article
Below are the possible formats for citing Good Practice Guide articles. If you are writing for a journal, please check the author instructions for full details before submitting your article.
MLA style:
Canning, John. "Disability and Residence Abroad". Southampton, 2004. Subject Centre for Languages, Linguistics and Area Studies Guide to Good Practice. 7 October 2008. http://www.llas.ac.uk/resources/gpg/2241.
Author (Date) style:
Canning, J. (2004). "Disability and residence abroad." Subject Centre for Languages, Linguistics and Area Studies Good Practice Guide. Retrieved 7 October 2008, from http://www.llas.ac.uk/resources/gpg/2241.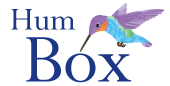 Humbox
The Humbox is a humanities teaching resource repository jointly managed by LLAS.
Look for similar items by theme: