Bilingualism / multilingualism
Author:
Jeanine Treffers-Daller
Abstract
The approach to the topic will depend on the target audience. Students of Linguistics do not necessarily have an indepth knowledge of a foreign language, which can make it more difficult for them to understand what it means to be bilingual/multilingual. They may benefit from an approach which stresses the similarities between being bidialectal and bilingual. Students of Modern Languages are often better able to understand what it means to use two or more languages in daily life. With these students it is possible and preferable to study concrete examples of bilingual speech.
Table of contents
Bilingualism / multilingualism
For this topic, it is particularly important for the lecturer to be aware of the students' experience with languages other than English. The choice of topics to be taught and the approach will depend on the target audience. Some Linguistics students have a very limited competence in foreign languages, whereas others may have grown up with two or more languages or may be in the process of acquiring a substantial knowledge of one or more foreign languages. With primarily monolingual students (as is often the case with Linguistics students on Joint Honours programmes, who study Linguistics with Psychology, Sociology or Literature) it may be necessary to describe in some detail the language situation of the majority of the world's population. Most people grow up with more than one language and there are minority groups speaking languages other than the national or the official language in all countries. Comparisons between knowledge of two regional or social varieties of one language (bidialectism) and knowledge of two different languages can be helpful for students to get a better understanding of bilingualism/multilingualism. For monolingual students, it may not be possible to analyse bilingual texts, but they could focus on educational aspects of bilingualism (immersion, submersion) or on sociolinguistic aspects of bilingual first language acquisition. Students of modern languages may be interested in studying a corpus of bilingual data, such as those found on the CHILDES database (MacWhinney 2000). Michael Clyne's video entitled "Growing up with English +" is an excellent illustration of the issues surrounding bilingual first language acquisition.
Definitions of bilingualism
For all students, it is important to see that researchers use a wide variety of definitions of individual bilingualism. There are very strict and very demanding psycholinguistic definitions, such as Bloomfield's (1933) claim that a bilingual should possess "native-like control of two or more languages". Others, such as Weinreich (1953) and Grosjean (1997) propose definitions that are based on language use rather than language competence. Before showing students the range of definitions of bilingualism, it can be very helpful to ask them to formulate their own definition in writing. Students can subsequently collect these definitions and discuss them in class. This often leads students to formulate very original views on the issue and it generates an interest in the definitions given by the experts in the field, which are to be presented and discussed subsequently.
Borrowing, code-switching and interference
For students of modern languages, it can be revealing to see that borrowing, code-switching and interference are part of the daily life of bilinguals. Teachers of foreign languages are often very negative about these phenomena, and students of modern languages may share these views. Psycholinguistic research shows that language contact phenomena are found in the speech of all bilinguals, and that completely suppressing (deactivating) one language while speaking the other is virtually impossible. It may be necessary to discuss purism and reasons for purist attitudes in societies when topics such as borrowing, code-switching and interference are addressed.
While it is difficult to find a good recent textbook for this topic, there are various basic textbooks and readers. In addition, the Mercator Research network and information service can provide information about a range of minority languages spoken in Europe.
Bibliography
Appel, R. and Muysken, P. (1987) Bilingualism and Language Contact. Edward Arnold.
Bloomfield, L. (1933) Language. Holt: New York.
Clyne, M. (2000) Growing up with English +. 45 minute video, produced by Anamaria Beligan, Professor Michael Clyne and Dr. Heather Lotherington. Published by Language Australia / ISBN 1 875578 90 0. See also: http://www.athanor.com.au/gwep.htm Athanor A Multimedia Production Company, Growing Up With English Plus.
Baker, C. and Prys Jones, S. (1998) Encyclopedia of bilingualism and bilingual education. Clevedon: Multilingual Matters
De Groot, A.M.B. and De Groot, J.F. (1997) Kroll Tutorials in bilingualism : psycholinguistic perspectives. Mahwah, N.J. : Lawrence Erlbaum, 1997
Grosjean, F.(1997) The Bilingual Individual. Interpreting 2 (1/2), 163-187.
Li Wei (2000) The Bilingualism Reader. Routledge.
MacWhinney, B.(2000) The CHILDES project : tools for analyzing talk. Mahwah, N. J. ; London : Lawrence Erlbaum. See also the website of the Child Language Data Exchange System:http://childes.psy.cmu.edu/
Mercator research network and information service concerning regional and/or minority languages of the European Union. http://www.mercator-central.org/
Romaine, S. (1995) Bilingualism. 2nd edition. Blackwell.
Weinreich, U.(1953) Languages in Contact: Findings and Problems. The Hague.
All web-links last checked 22/11/02
Referencing this article
Below are the possible formats for citing Good Practice Guide articles. If you are writing for a journal, please check the author instructions for full details before submitting your article.
MLA style:
Canning, John. "Disability and Residence Abroad". Southampton, 2004. Subject Centre for Languages, Linguistics and Area Studies Guide to Good Practice. 7 October 2008. http://www.llas.ac.uk/resources/gpg/2241.
Author (Date) style:
Canning, J. (2004). "Disability and residence abroad." Subject Centre for Languages, Linguistics and Area Studies Good Practice Guide. Retrieved 7 October 2008, from http://www.llas.ac.uk/resources/gpg/2241.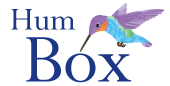 Humbox
The Humbox is a humanities teaching resource repository jointly managed by LLAS.
Look for similar items by theme: