Asia-Pacific Studies in the UK
Author:
Nigel Paterson
Abstract
This article provides an introduction to Asia-Pacific studies, particularly with regard to study and research within the UK higher education institutions that have focused on it most clearly.
Table of contents
Introduction
Asia-Pacific is a relatively new name for a region that no longer looks to the West for geographical definition. The new century has been called 'the Pacific Century' because the region is perceived as the most dynamic in the world economy. The growing role of Asia-Pacific in the world economy has attracted greater attention to the region from business, governments and the media. Also, the measure of integration achieved by countries in the region, in terms of aspects such as intraregional trade, investment flows and regional co-operation on security, has increasingly led those outside it to view it as a single entity. These developments have been reflected in the spread of academic programmes in Asia-Pacific Studies, both within the region itself and far beyond it.
There are varied interpretations as to which countries should be included within Asia-Pacific. For present purposes, SOAS (The School of Oriental and African Studies, University of London) can be taken as a useful indicator. It defines the 'core' countries of 'Pacific Asia' as 'China (plus Taiwan), Japan, Korea and the ASEAN nations (Indonesia, Malaysia, Singapore, Thailand, Brunei, Vietnam, Laos, Myanmar and the Philippines)' (SOAS 2001).
Degrees in Asia-Pacific Studies
Asia-Pacific Studies is not widely available at undergraduate or Masters level in the UK. The University of Central Lancashire offers a four-year BA Honours programme in 'Asia Pacific Studies', where Year 3 is usually spent abroad. 'Asia Pacific Studies' can also be studied as a Joint Honours programme in the Department of East Asian Studies at the University of Leeds, in combination with a range of subjects including Chinese, Economics, International Studies, and Japanese. Graduates from such programmes have gained employment in a wide range of fields including banking, broadcasting, commerce, foreign-exchange dealing, government work (e.g. diplomacy), industry, insurance, interpreting, journalism, law, lecturing, postgraduate research, public relations, publishing, stockbroking, teaching (e.g. the JET Scheme in Japan), trade consultancy, translating, travel, tourism and writing.
At Masters level, the University of Birmingham offers an MA and a Postgraduate Diploma in International Studies (Contemporary Pacific Asia). The University of Nottingham has a Masters programme in International Studies: Asia Pacific Region, which can be studied either full-time or part-time. Nottingham Trent University offers a Postgraduate Certificate, a Postgraduate Diploma and an MA in Asia-Pacific Studies. Their MA and Diploma programmes can be studied full-time or part-time. SOAS offers a full-time and a part-time MA in Pacific Asian Studies. The University of Leeds also offers an MA in Chinese Business and the Asia Pacific that covers aspects such as the Chinese economy, Chinese business and international trade, and the economics and politics of the Asia-Pacific region. A 24-month online MA in Asia Pacific Studies can be studied with the University of Leeds. Within this, there is also eligibility for a Postgraduate Diploma in Asia-Pacific Studies and a Certificate of Achievement in Asia-Pacific Studies.
Asia-Pacific research centres and institutes
Academic expertise in the Asia Pacific area is well established within the UK and draws on a wide range of academic disciplines. Three British research centres and institutes specifically concerned with the Asia-Pacific region were established in the mid-1990s. The Centre for Asia-Pacific Studies (CAPS) is located within the Faculty of Humanities of Nottingham Trent University. It was established in 1996. It promotes academic research and provides a service to the local, regional and national communities of the Asia-Pacific region. Its website provides a helpful collection of Asia Pacific links. Recent publications include Diseases of Globalisation by McMurray & Smith (2001)
The Institute of Pacific Asia Studies (IPAS) at the University of Hull was established in the mid-1990s. The main fields of expertise are in international political economy, development studies, comparative politics, international relations, and security. The Institute holds research workshops and seminars, and monographs are published. A research workshop was held in September 2002 on 'Asia-Pacific Economic and Security Co-operation: New Regional Agendas?' which focused on recent developments in Asia-Pacific regionalism.
The Institute of Asia-Pacific Studies (IAPS) was established at the University of Nottingham in 1994, and was relocated to the School of Politics in 1999. The Institute is characterised by a very broad base of research that is often inter-disciplinary. This research can range from major projects on democratisation in Asia to Asian film festivals, and from Chinese business and geography to Japanese telecommunications and the Showa period of Japanese history. The Institute also holds seminars and workshops. Recent activities have included a conference on The Clandestine War in Asia, a workshop on Independence for East Timor, and an Asian Film Festival.
There are also other British research centres and groups with an evident interest in the region, such as the Centre of South East Asian Studies at SOAS, the Asian Studies Centre at St. Antony's College, Oxford, and the Asia Research Group at the University of Birmingham.
Across the world, there are many research centres, institutes and study opportunities concerned with Asia Pacific Studies. These are based in:
Asia-Pacific countries such China (including Hong Kong), Japan, Korea and the Philippines
English-speaking countries such as the Australia, Canada, New Zealand and the USA
Other countries such as Finland, the Netherlands, Peru, Poland and Sweden.
Bibliography
Drakakis-Smith, D. (1991). Pacific Asia. London: Routledge.
Eccleston, B. et al (eds) (1998). The Asia-Pacific Profile. London: Routledge.
McGrew, A. & C. Brook (eds) (1998). The Asia-Pacific in the New World Order: A Pacific Community? London: Routledge.
McMurray, C. & R. Smith (2001). Diseases of Globalisation: Socioeconomic Transition and Health. London: Earthscan Publications.
Related links
Asian Studies Centre, Oxford. Available at: http://www.sant.ac.uk/areastudies/asian.shtml
CAPS, Nottingham Trent. Available at: http://human.ntu.ac.uk/foh/caps.html
Centre of South East Asian Studies, SOAS. Available at: http://www.soas.ac.uk/centres
Department of East Asian Studies, Leeds. Available at: http://www.leeds.ac.uk/east_asian
Department of Languages & International Studies, Central Lancashire. Available at: http://www.uclan.ac.uk/facs/class/languages/index.htm
IAPS, Nottingham. Available at: http://www.nottingham.ac.uk/iaps
IPAS, Hull. Available at: http://www.hull.ac.uk/seas/IPAS.html
Referencing this article
Below are the possible formats for citing Good Practice Guide articles. If you are writing for a journal, please check the author instructions for full details before submitting your article.
MLA style:
Canning, John. "Disability and Residence Abroad". Southampton, 2004. Subject Centre for Languages, Linguistics and Area Studies Guide to Good Practice. 7 October 2008. http://www.llas.ac.uk/resources/gpg/2241.
Author (Date) style:
Canning, J. (2004). "Disability and residence abroad." Subject Centre for Languages, Linguistics and Area Studies Good Practice Guide. Retrieved 7 October 2008, from http://www.llas.ac.uk/resources/gpg/2241.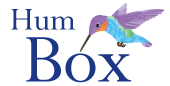 Humbox
The Humbox is a humanities teaching resource repository jointly managed by LLAS.
Look for similar items by theme: