Disability and residence abroad
Author:
John Canning
Abstract
This article provides an introduction to ways of ensuring that disabled students are not denied the opportunity to participate in Residence Aboard and are not disadvantaged in the assessment of Residence Abroad. This is an important contribution to institutions' adherence to the requirements of the Disability Discrimination Act (DDA) Part IV. The fact that Residence Abroad takes place outside the UK does not absolve UK institutions of their duty of care and other legal obligations towards disabled students. Disabled students and potential students in the UK consequently have legal rights that are not affected simply because part of the course takes places outside the geographical boundaries of the UK.
Table of contents
1. Introduction
Most practitioners see Residence Abroad as integral to the study of Modern Languages and Area Studies. The challenges and opportunities it provides are seen as essential to developing linguistic and intercultural skills to targeted levels. However, for some disabled students the Residence Abroad requirement presents as much a barrier as a challenge, since both the facilities and the cultural attitudes to disability found in foreign countries may differ markedly from those in the UK. Fortunately, good preparation and a proper understanding of disability issues can help ensure that disabled students can participate in and benefit from Residence Abroad.
The proportion of students entering Higher Education who disclosed disabilities almost doubled from 2.65% in 1994 to 5% in 2002. With the expansion in student numbers overall, actual numbers of disabled students have grown considerably. In 2002, 16,490 first year undergraduates identified themselves as dyslexic compared to just 2,360 in 1994, a seven-fold increase in eight years ( HESA ). These students have new rights and their institutions have new obligations under the Special Educational Needs and Disability Act 2001 ( SENDA ) which has been implemented in stages from 2002, with the final stage due in 2005. Institutions that are found to discriminate against disabled students, either in their selection of potential students or by substantially disadvantaging existing students are liable to be sued in the County (in England, Wales and Northern Ireland) or Sheriff Courts (in Scotland). As a student on residence abroad is undertaking a requirement for a UK degree and is registered at a UK institution, if any element of residence abroad substantially disadvantages them due to their disability, they could take legal action against the UK institution, irrespective of the laws of other countries or the regulations of partner institutions overseas.
Issues surrounding disability are social (attitudes and assumptions), practical (e.g. physical access) and legal. There is an increasing amount of information and provision for students with disabilities. The National Disability Team is contracted by the Higher Education Funding Council for England (HEFCE) and the Department for Employment and Learning for Northern Ireland (DELNI ) to improve provision for disabled students in higher education . and liaises with a number of projects which are funded under a HEFCE Special Initiative investigating the experience of students with disabilities in Higher Education. The Quality Assurance Agency for Higher Education (QAA) ( 1999 ) has also produced a Code of Practice on students with disabilities. This code of practice is concerned with students studying at UK institutions, irrespective of whether or not they are in the UK. Moreover, an institution's duty of care and other legal responsibilities do not end simply because their students happen to be studying outside the UK.
Whilst there is an increasing focus on enhancing the student experience for disabled students in the UK, there is relatively little information or guidance for students and teaching staff concerning residence abroad. Recent research by Holloway ( 2001 ) has demonstrated that some physically disabled students still experience severe difficulties in access to buildings, access to student services (such as library services) and have varied experiences of special exam arrangements. Given these barriers at UK institutions, it is likely that there will be difficulties in providing for disabled students undertaking residence abroad in non-UK institutions or workplaces where the UK institution has little or no control over these factors.
SENDA ( 2001 ), which was an amendment to the Disability Discrimination Act ( 1995 ), and is now known as DDA IV, requires that Higher Education institutions should not discriminate against students on the grounds of a disability either by less favourable treatment or by failing to make a reasonable adjustment to the person's needs. This may mean, for example that a student can no longer be refused entry to a languages programmes on the grounds that the programme of study includes a compulsory year abroad. So far, institutions faced with disability discrimination claims which they suspect they will lose have settled out of court and taken out confidentiality clauses to prevent recipients of out-of-court settlements from disclosing their cases. Although no cases have occurred in Languages or in Area Studies, there are a number of cases regarding admissions that are being pursued by the Disability Rights Commission (DRC). One case concerns a woman with dyslexia refused entry to a nursing degree, despite occupational health recommendations that with reasonable adjustments she could undertake the course. The DRC argues that the university is trying to hide behind academic standards and that the university is making general assumptions about a certain disability without considering the individual. ( Disability Rights Commission ) .
The term 'disabled person' acknowledges that the individual has an impairment, but is usually disabled by their environment. Holloway accepts Oliver's definition of a disability as "(i) the presence of an impairment; (ii) the experience of externally imposed restrictions; and (iii) self-identification as a disabled person" (Oliver 1996 cited in Holloway 2001 : 599). The term 'disability' therefore includes a whole range of conditions ranging from sensory impairments (affecting vision or hearing), mental health issues, specific learning difficulties (e.g. dyslexia, dyspraxia), chronic conditions causing pain or fatigue, and Autistic Spectrum Disorders as well as the more obvious physical impairments affecting mobility or dexterity. It should be remembered that most disabled people are not wheelchair users. Individual disabled people (and their families) also have very varied approaches to living with their disabilities (see Darling 2003 ).
Any approach to ensuring that disabled students are able to participate fully in Residence Abroad depends upon focusing on the needs of the individual student. Therefore this article can only provide guidelines and does not constitute advice for specific cases. An institution's Disability Adviser should be able to assist in determining a disabled student's specific needs, but to achieve a full assessment, an Adviser will need information from academic staff about the requirements of the Residence Abroad period and details of the location and institution to which the student will travel.
2. Practice outside of the UK
2.1 Disability
Disability is a difficult area in the case of Residence Abroad. Firstly, the legal obligations of employers and institutions outside the UK are not necessarily the same as those in the UK. Secondly, attitudes to disability vary throughout the world and a disabled student may face different social and mobility conditions from those experienced in the UK (see EORC 2001 ). For example, non-UK institutions may not be as accommodating to students with dyslexia as institutions in the UK have become. Different countries may also have different definitions of disability and make adjustments accordingly for example a person registered blind in one country may be considered partially sighted in another country.
As disability is an individual experience, teaching staff can provide important assistance in helping students to select appropriate placements, using their local knowledge and contacts. For example, a student undertaking a Spanish course may wish to consider studying in the USA in a school or college where students speak Spanish, rather than in Spain itself, as the disability issues may be more readily addressed in one culture than in another.
Disability issues in the European Union are dealt with at the member state level. However, in 2003 EU legislation was agreed in principle that would enable people with disabilities to "take their benefits with them" when moving between European Countries (see European Parliament 2003 ). This legislation seeks to iron out a number of anomalies that currently exist. It is well known that nationals of EU countries can take work in any EU country, but disabled people are not always able to take any disability benefits with them outside the UK and are sometimes unable to claim from the governments of other EU countries.
Outside the EU, advice may be available from the host country, for example Mobility International USA (MIUSA) .
2.2 Work
Employers in the EU cannot refuse to employ a person on the grounds that this would require some accommodation or adaptation ( European Disability Forum 2001 : 17). They need not make such an accommodation if it causes a 'disproportionate burden', but where the modification is required under national disability policy, the burden shall not be regarded as disproportionate. As an economic worker, a disabled student will be entitled to benefits from the host country on the same terms as a citizen of that country.
The legal distinction between a student and an employee may not always be apparent. Additionally some countries regard students on work placements as different from employees. The culture of Residence Abroad in the UK has strongly separated Language Assistantships from work placements, but this distinction is unlikely to be arguable at law.
2.3 Study
For students visiting a non-UK institution the coverage of EU law regarding financial support is unclear. A disabled student cannot become an economic 'burden' to another member state, though s/he may be able to take any benefits with her/him. Moreover, the host institution cannot treat the student any differently on the grounds of nationality ( European Disability Forum 1999 : 15).
Academic assessment methods vary considerably between institutions, and even more so from country to country. Any assessment that is found to disadvantage students with disabilities may need to be changed under DDA IV (see Wray 2003 ) if the marks contribute to the assessment of the UK degree, unless the assessment can be proven to be necessary to maintain academic standards.
The purpose of an assessment, whether it is formative or summative, is to determine a student's academic achievement and skills. To do this, examinations and assessments must be rigorous regarding standards so that all students are genuinely tested against an academic benchmark. But, similarly, if they are to fulfil their purpose, assessments must also be flexible regarding the model of measurement so that each student has an equal opportunity to demonstrate their achievement. In some cases this may mean changing the existing examinations or assessment practices within an institution. In all cases it will mean being clear about precisely what is being assessed so that modifications may be made without compromising academic standards. ( Disability Rights Commission ).
3. Alternatives to residence abroad
The question also needs to be asked whether the academic rigour of LLAS subjects can be maintained without the year abroad and what possible alternatives may exist for those individuals who may not be able to undertake RA.
The Subject Centre recognises that most teaching staff are reluctant to allow students exemption from the year abroad. At a recent Subject Centre event, John Russell ( 2004 ) saw widening participation as a threat to the year abroad: the reason is not just one of disability, but also relates to the cost involved for less well-off students. Virtual Field Courses (VFCs) have been developed in the Earth Sciences as an alternative, and they have the merit of enabling students to 'visit' places like volcanoes, deep-sea environments and past landscapes. Even their advocates, however, acknowledge that they are no substitute for actual fieldwork. Suthren and Healey et al (2001 : 29) question whether they represent part of the solution or just sidestep the problem.
The Internet generally offers widespread resources for Languages and Area Studies (for example see Currell 2002 , García , and Garridio Gomez ), but these resources are not promoted as academic alternatives to Residence Abroad. It could be possible to extend electronic resources to undertake virtual visits to other counties and communication via e-mail and chat forums, and it may be possible to integrate this with short visits outside the UK, where the disabled student is accompanied by a carer, if necessary. Another possibility would be to organise work placements in the UK with organisations that enable a disabled student actively to use their languages.
Case studies of disabled students have demonstrated that students have been able to undertake Residence Abroad despite their disabilities ( LARA ). These students have shown that good partnerships between UK and non-UK institutions can, with good preparation and the right support, make Residence Abroad both practically possible and academically profitable.
4. Sensitive issues
4.1 Disclosure and confidentiality
Under DDA, the institution must offer students multiple, private opportunities to disclose their disability, and must also facilitate limited disclosure (e.g. to some staff but not to others) and maintain appropriate confidential records when so requested. The only limit on this disclosure / confidentiality is where it coincides with health and safety issues and duty of care: if the student's impairment raises issues which may affect the health and safety of staff or other students, the member of staff in charge of the activity is entitled to be informed about the student's impairment.
In Earth Sciences, difficulties have occurred when disabilities have been disclosed to the Head of Department, but not to the field trip leader. However, disclosure and confidentiality are not synonymous with secrecy. Disclosure can made indirectly ­­ if the student is a wheelchair user, information is gained through third parties, or if the student submits repeated medical notes for the same illness then it is envisaged that disclosure will have taken place ( Scottish Disability Team 2004 : 9). Therefore it is not always necessary for a student to directly and formally disclose a disability to a member of teaching staff. One obvious method of handling this is to invite all students to submit a form in advance which provides details of their medical history, any allergies and any on-going medication, etc.. Such paperwork can be reviewed beforehand for crucial issues and contained in sealed envelopes (in case of the need for history / treatment information).
4.2 Insurance
Known disabilities must be declared to insurance companies to prevent policies from being invalidated in the event of a claim. Insurance companies generally exclude claims relating to or resulting from the disability itself. Unfortunately, premiums for students with disabilities may be higher than for non-disabled students (see Canning 2004 ).
5. Recommendations and conclusions
The most important lesson to be learned from accommodating disability is that adjustments must be made in partnership with the individual student concerned. Teaching staff can help by:
Using institutional knowledge and contacts to find appropriate placements in partnership with the student ( Warwick University 2002 ).
Not making assumptions about what a student is able and unable to do on account of their disability.
Ensuring that they obtain expert advice from their institutional Disability Adviser and providing accurate and up-to-date information to the Disability Adviser about any trip and likely issues.
Ensuring that the student discloses the disability to their insurance company. Failure to disclose a disability to an insurance company could result in non-payment of a claim.
Ensuring that assessment methods for the Residence Abroad year do not disadvantage disabled students. Any such methods may require modification, under the terms of DDA IV.
Drawing up agreements with individual students, employers and/or the non-UK institution concerned.
Considering alternatives to Residence Abroad if necessary.
Not making promises or raising expectations that cannot be met.
Disclaimer
This article does not constitute legal advice. The Subject Centre advises that institutional policies drawn up with respect to Residence Aboard are cleared by persons in charge of disability issues and by legal advisers. The National Disability Team and the Scottish Disability Team can offer advice and support.
Acknowledgement
The author would like to thank Deb Viney, Disability Coordinator, University of Southampton for her comments on a previous draft of this article.
Case Study
Learning and Residence Abroad ( LARA )
Sebastian, Sarah and Melissa were all able to spend a year abroad thanks to good preparation and strong partnerships between their UK institutions and their institutions overseas. Available at: www.llas.ac.uk/lara/casestudies.html
Bibliography
Canning, J. (2004). Insurance and Residence Abroad
www.llas.ac.uk/resources/paper/2192
Currell, S. (2002). American Studies and the Internet. In Bickerton, D., K. Brown & C. Flood (eds), Guide to Good Practice for learning and teaching in Languages,Linguistics and Area Studies. Southampton: Subject Centre for Languages, Linguistics and Area Studies
www.llas.ac.uk/resources/gpg/422
Darling, R. B. (2003). Toward a Model of Changing Disability Identities: A Proposed Typology and Research Agenda. Disability and Society 18, 7:881-95.
Disability Rights Commission. Good Practice Guide: Examinations and Assessment.
www.drc.org.uk/publicationsandreports/publicationhtml.asp?id=200&docsect=0&section=0
EORG (2001). Attitudes of Europeans towards Disability (Brussels: European Opinion Research Group)
www.europa.eu.int/comm/employment_social/disability/eu_bar_en.pdf
European Disability Forum (1999). Free Movement of Disabled People in the European Union: An Examination of Relevant Community Provisions and a Discussion of the Barriers to Free Movement. Doc. EDF-99/11.
www.edf-feph.org
European Disability Forum (2001). Analysis of the EU Directive on Equal Treatment in Employment and Occupation. EDF-01/8.
www.edf-feph.org
European Parliament (2003). Coordination of Social Security Systems Regulation 1408/71/EEC.
www2.europarl.eu.int/omk/OM-Europarl?PROG=REPORT&L=EN&PUBREF=-//EP//TEXT+REPORT+A5-2003-0226+0+NOT+SGML+V0//EN
García, G. (no date). Contemporary Spanish Language and Culture
www.essex.ac.uk/lang/span/contemp
Garrido Gomez, E. (no date). Materials Bank: El problema del agua, de la seguía y el Plan Hidrológico Nacional.
www.llas.ac.uk/resources/mb/294
Healy, M. et al (2001). Issues in Providing Learning Support for Disabled Students Undertaking Fieldwork and Related Activities. (Cheltenham: Geography Discipline Network).
www.glos.ac.uk/gdn/disabil
Holloway, S. (2001). The Experience of Higher Education from the Perspective of Disabled Students. Disability and Society 16, 4:597-615.
Quality Assurance Agency for Higher Education (1999). Code of Practice for the Assurance of Academic Quality and Standards in Higher Education . Section 3: Students with Disabilities (Gloucester: QAA).
www.qaa.ac.uk
Scottish Disability Team (2004). Disability Disclosure, Confidentiality and Evidence in a Higher Education Context. (Dundee: Scottish Disability Team).
www.sdt.ac.uk
Special Educational Needs and Disability Act (SENDA) (2001).
www.legislation.hmso.gov.uk/acts/acts2001/10010--d.htm
Warwick University (2002). Students with Disabilities and Learning Abroad
www2.warwick.ac.uk/services/tutors/disability/guidance/abroad
Wray, M. (2003) How to Assess Disabled Students without Breaking the Law. Learning and Teaching in Action 2.1.
www.ltu.mmu.ac.uk/ltia/issue4/wray.pdf
Related links
Disability Discrimination Act (1995)
www.disability.gov.uk/dda
Disability Rights Commission
www.drc-gb.org
for case cited, see www.drc-gb.org/thelaw/casedetails.asp?id=518&category=partivpost&subcat=reasonable
EmployAbility Career Management Resources for Disabled students and graduates
www.nrec.org.uk/employability
HEAG Net
www.heagnet.org
the HEAG database lets you search for specialist services and accessibility support for students with disabilities in Higher Education in Austria, Belgium, Denmark, Finland, France, Germany, Greece, Iceland, Ireland, Italy, Netherlands, Norway, Portugal, Spain, Sweden and UK
Enable. University of Southampton Disability Information
www.enable.soton.ac.uk
Higher Education Statistics Agency (HESA)
www.hesa.ac.uk
Mobility International USA (MIUSA)
www.miusa.org
National Disability Team
www.natdisteam.ac.uk
Quality Assurance agency for Higher Education (QAA)
www.qaa.ac.uk
Russell, John (2004). The 3-year degree
www.llas.ac.uk/events/archive/1604
Scottish Disability Team
www.sdt.ac.uk
Referencing this article
Below are the possible formats for citing Good Practice Guide articles. If you are writing for a journal, please check the author instructions for full details before submitting your article.
MLA style:
Canning, John. "Disability and Residence Abroad". Southampton, 2004. Subject Centre for Languages, Linguistics and Area Studies Guide to Good Practice. 7 October 2008. http://www.llas.ac.uk/resources/gpg/2241.
Author (Date) style:
Canning, J. (2004). "Disability and residence abroad." Subject Centre for Languages, Linguistics and Area Studies Good Practice Guide. Retrieved 7 October 2008, from http://www.llas.ac.uk/resources/gpg/2241.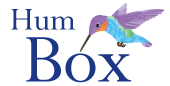 Humbox
The Humbox is a humanities teaching resource repository jointly managed by LLAS.
Look for similar items by theme: