An introduction to South Asian Studies in the United Kingdom
Author:
Vibha Arora
Abstract
The efflorescence of South Asian Studies in Higher Education is evident in the range and number of taught and research degrees, the number of language courses, and the popularity of South Asian options within other courses that are offered by Colleges and Universities in the United Kingdom. This article gives an overview of the range of options available to a student at the undergraduate, postgraduate and research degree level, lists the major centres of teaching and research on South Asian Studies, indicates the range of resources available for research and highlights the principal networks of academic exchange and research in the United Kingdom and the world.
Table of contents
Introduction
As a South Asian coming to the United Kingdom a few years ago, I was astounded by the range of taught 'South Asian Studies' degrees and South Asia options available in many disciplines, the research opportunities, and the resources available to students and researchers of South Asian Studies. These are comparable to those available within South Asia and in Europe, North America and Australia.
South Asian Studies: past to present
South Asian Studies historically began at Universities such as Oxford, Cambridge, London and Edinburgh, in response to a need to train and familiarise missionaries and colonial administrators in the languages, religions, and cultures of South Asia. The richness of their libraries and their archives reflects these historic ties and the trajectory of critical scholarship on South Asia. The contemporary importance of South Asian Studies in Higher Education in the UK is reflected in the degrees offered, and the range of languages available for learning, teaching, and research. The current teaching and research programmes reflect the vibrant interest in the South Asian diaspora in the UK that is encouraging research in its cultural traditions, religions and cultural representation. According to Roger Ballard's analysis (n.d.), the South Asian diaspora component in the UK (consisting mainly of Pakistanis, Indians and Bangladeshis) has increased from 0.23% in 1961 to 4% of the total population of the UK in 2001. Furthermore, most universities have student-run societies fostering informal networking, encouraging academic discussions, and providing cultural exposure to South Asian dance, music, food, and the arts. Altogether a composite experience is available to any student and researcher of South Asian Studies in UK.
Simultaneously, the historic ties between the universities and the academics of the UK and South Asia are being sustained through several scholarships that are offered to students (for South Asians to study in the UK and for UK students to study at South Asian universities) and through fellowships available to researchers and academics. Research networks and collaborative research projects between the scholars in the UK and South Asia enable academic exchanges and influence development funding and policy decisions regarding South Asia. On the other hand, scholars in the UK are strongly networked with their counterparts in universities and research centres in Europe, North America, and Australia.
Teaching and research centres
In response to the growth of interest and to utilise the academic resources available, several UK universities (London, Edinburgh and Manchester) have introduced South Asian Studies at both undergraduate and postgraduate degree levels and some universities (such as Oxford's MPhil in Modern South Asian Studies) are awaiting formal approval. These courses are enriched by language teaching and research facilities in South Asian languages that enable a deeper and more accurate understanding of South Asia. Beyond the classic citadels of London, Oxford, Cambridge and Edinburgh universities, amazing developments can be seen in other UK universities that are guided by a need to understand the South Asian diaspora.
Several universities have established Centres for South Asian Studies, while in other universities South Asia is taught as an option in disciplines such as Anthropology, Sociology, Politics, Economics, History, Geography, Theology, Cultural Studies, Education, Literature, Media and Cinema studies. Disciplines such as Political Science and International Relations, and Religion and Theology have organised academics into research groups focusing on the South Asian region. Academic centres at the Universities of London, Oxford, Cambridge, Sussex, and Edinburgh have seminar series on South Asia enabling academic exchange and networking between researchers and students. Many universities (such as Cambridge, Oxford, London, Edinburgh) have language teaching facilities in Sanskrit, Hindi, Urdu, Punjabi, Persian, Nepali, Gujarati, Tamil, Malayalam, Bengali, Tibetan, and so on.
The South Asian Studies programme attracts students from a variety of national and international backgrounds, including those familiar with South Asia , while others have a desire to know the region. For instance, a t the School of Oriental and African Studies (SOAS) at London University, a student has the option of taking either a BA single subject degree in South Asian Studies or a two-subject degree in combination with Development Studies, Economics, Geography, History, History of Art/Archaeology, Law, Linguistics, Management, Music, Politics, and Social Anthropology. The degree contains a strong emphasis on language study. At SOAS, the MA in South Asian Studies is exceptional in its interdisciplinary analysis of South Asia including language training, Politics, Anthropology, Law and History. There is a long tradition of South Asian Studies at Oxford University with its BA Degree in Oriental Studies (with Hindi, Sanskrit, and Tibetan languages), the MSt is offered in Tibetan and Himalayan Studies, a MPhil in Classical Indian Religions, while its MPhil in Modern South Asian Studies is awaiting recognition. Language training is an integral component of all these courses. At Oxford the Modern History faculty includes Indian History as part of its syllabus and the MPhil in Development Studies includes options on the History and Politics of South Asia and Indian Political Economy. South Asian studies at Cambridge "are well represented in the different Faculties of the University - especially in History, Anthropology, Social and Political Studies, Oriental Studies, Divinity and Geography. It is estimated that there are approximately 350 people in the University with a direct interest in South and Southeast Asia together with over 80 graduate students working within the area. There are, besides, approximately 200 students from the region studying for higher degrees in Cambridge" (website, see below). Edinburgh offers South Asian studies as part of some undergraduate courses and taught postgraduate degrees in Sociology and Social Anthropology. Other degree syllabuses contain South Asian Studies. For example, the MA in Religious Studies offers a specialization in Buddhism, Hinduism, and Islam and the MA in History includes courses in South Asian history.
Current research trends and conference themes on South Asia indicate the shift towards a Commonwealth approach to development, social policy, and understanding of the South Asian diaspora. To list a few examples: the Centre for Applied South Asian Studies at Manchester University offers postgraduate courses and conducts research on social, cultural and religious developments within Britain's Indian, Pakistani and Bangladeshi minorities; the University of North London offers undergraduate and postgraduate degrees in South Asian history and cultures and South Asian Culture in Britain; the Universities of Birmingham and Leicester offer taught courses on the African and Asian diaspora; the Universities of Sussex and East Anglia have a development focus on South Asia with their strong linkages with DFID; the University of Bradford specialises in research on strategic stability and peace in the South Asian region and offers South Asian diaspora studies as part of its undergraduate degree; and Roehampton University is awaiting approval on its South Asian Dance degree.
The major centres of teaching and research on South Asian Studies are given below. The list is not exhaustive, but intended as a broad guide to students and researchers.
Bibliography
Ballard, R. (n.d.). The Current Demographic Characteristics of the South Asian Presence in Great Britain: An Analysis of the 2001 Census
www.art.man.ac.uk/CASAS/pdfpapers/sasians2001.pdf
Related links
School of Oriental and African Studies
www.soas.ac.uk
The Centre for South Asian Studies at Cambridge
www.s-asian.cam.ac.uk
The University of Oxford hosts several centres focusing on South Asia, such as
Centre for South Asian Studies at Oxford
www.sant.ox.ac.uk/areastudies/asian.shtml
Oriental Institute, Oxford
www.orinst.ox.ac.uk/sa
Oxford Centre for Islamic Studies, Oxford
www.oxcis.ac.uk/butbar.html
Oxford Centre for Vaishnava and Hindu Studies
www.ocvhs.com
Centre for South Asian Studies at Edinburgh
www.sociology.ed.ac.uk/sas
Centre for applied South Asian Studies (CASAS), Manchester
www.art.man.ac.uk/CASAS
Centre for South Asian Studies at Sussex
www.sussex.ac.uk/development/1-4-6.html
Centre for South Asian Studies, Coventry University
www.stile.coventry.ac.uk/public/rcon/csea/asianstudies.htm
Ferguson Centre for African and Asian Studies at the Open University
www.open.ac.uk/Arts/ferguson-centre
Academic networks
United Kingdom
The primary professional associations in the United Kingdom include the British Association for South Asian Studies (BASAS), the Society for South Asian Studies in the British Academy (SSAS), and the Commonwealth Institute in London . In fact, BASAS is the largest UK academic association for the study of India , Pakistan , Bangladesh , Sri Lanka , Nepal , Bhutan , Maldives and the South Asian Diaspora. Its annual conferences indicate the diversity and vibrancy of research on the region.
British Association for South Asian Studies (BASAS)
www.basas.ac.uk
Society for South Asian Studies in the British Academy (SSAS)
www.britac.ac.uk/institutes/SSAS
The Commonwealth Institute
www.commonwealth.org.uk
Europe
European Institute of South Asian Studies
www.iias.nl/host/easas/about.html
IIAS, the International Institute for Asian Studies, Leiden
http://IIAS.LEIDENUNIV.NL
South Asia Institute, University of Heidelberg
www.uni-heidelberg.de/university/welcome/southasia.html
Centre d'études de l'Inde et de l'Asie du Sud, Paris
www.ehess.fr/centres/ceias/present-fr.html
Swedish South Asian Studies network
www.sasnet.lu.se
North America
BASAS has strong links with the American Association for Asian Studies (AAAS) and the Canadian Association of Asian Studies.
American Association for Asian Studies (AAAS)
www.aasianst.org
Canadian Association of Asian Studies (CAAS)
http://canadianasianstudies.concordia.ca/htm/maine.htm
SSRC South Asia Program (USA)
www.ssrc.org/programs/southasia
Major Centres include:
Centre for South Asia, University of Wisconsin-Madison
www.wisc.edu/southasia
University of Wisconsin Annual South Asia Conference
www.wisc.edu/southasia/conf/about.html
Centre for South Asian Studies, Virginia University
www.virginia.edu/soasia
Department of South Asian Studies, Pennsylvania University
www.southasia.upenn.edu
Southern Asian Institute, Columbia University
www.columbia.edu/cu/sipa/REGIONAL/SAI
South Asia Language & Area Centre, Chicago University
http://southasia.uchicago.edu
Centre for South Asia Studies, University of California, Berkeley
www.ias.berkeley.edu/southasia
North Carolina Centre for South Asia Studies
www.ncsu.edu/tsac
Australia
National Centre for South Asian Studies
www.arts.monash.edu.au/mai/ncsas
Links to research resources on South Asia in the UK and other countries
There is no dearth of research and study material available at the libraries, research centres, the museums, the art galleries, the streets and the centres of performing arts in the UK . The various museums and art galleries hold rich collections of the South Asian region. The British Library contains a large collection of books, archival documents, newspapers, photographs, etc. The Mapping Asia project provides useful descriptions of resources held in university, special and public libraries in the UK and enables access to newspapers in English and the other regional languages. Many relevant journals can be accessed through JSTOR and several useful internet resources for South Asian Studies are listed at the Oxlip site of Oxford University . The South Asia Resource Access on the Internet (SARAI) hosted by the University of Columbia in the USA is widely used to supplement resources available in UK and Europe. Some useful resources in UK and the web are listed below:
British Library
www.bl.uk
Mapping Asia
www.asiamap.ac.uk
JSTOR
http://uk.jstor.org
Internet Resources for South Asian Studies
www.bodley.ox.ac.uk/users/gae/NCOLR/salgsouth.htm
SARAI
www.columbia.edu/cu/lweb/indiv/southasia/cuvl/ScholAssoc.html
Center For South Asian Libraries
http://dsal.uchicago.edu/csal
South Asia Citizens Web
www.sacw.net
SAWNET: South Asian Women's Network
www.umiacs.umd.edu/users/sawweb/sawnet
Digital colonial documents at the La Trobe university
www.chaf.lib.latrobe.edu.au/dcd/default.htm
Asian Studies WWW Virtual Library (Australian National University)
http://coombs.anu.edu.au/WWWVL-AsianStudies.html
Chicago University Digital South Asia Library Project
http://dsal.uchicago.eduWWWVL-AsianStudies.html
Social Movements in South Asia (Berkeley)
www.lib.berkeley.edu/SSEAL/SouthAsia/movements.html
Many related links are available on the Columbia University Libraries website
www.columbia.edu/cu/lweb/indiv/southasia/cuvl/ScholAssoc.html
Referencing this article
Below are the possible formats for citing Good Practice Guide articles. If you are writing for a journal, please check the author instructions for full details before submitting your article.
MLA style:
Canning, John. "Disability and Residence Abroad". Southampton, 2004. Subject Centre for Languages, Linguistics and Area Studies Guide to Good Practice. 7 October 2008. http://www.llas.ac.uk/resources/gpg/2241.
Author (Date) style:
Canning, J. (2004). "Disability and residence abroad." Subject Centre for Languages, Linguistics and Area Studies Good Practice Guide. Retrieved 7 October 2008, from http://www.llas.ac.uk/resources/gpg/2241.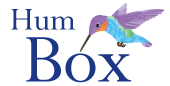 Humbox
The Humbox is a humanities teaching resource repository jointly managed by LLAS.