Inside-out: Student criticism of "foreign experts" in universities in the P.R.C.
Authors:
Hu Hua Ouyang and Ewan Dow
Abstract
The article through its use of critical incidents provides stimulating case study material for TEFL/TESOL teacher education programmes. The paper brings together three key issues: the underlying concept of 'communicative competence and Communicative Language Teaching, the status of English as a lingua franca and the debates related to linguistic imperialism, and lastly the nature of teacher education and what are relevant and appropriate skills within this field for practitioners.
Table of contents
An expert "Insider" reveals the real reasons for students complaints about western EFL teachers
The case study below, based on real-life encounters in a Southern Chinese mainland university context, focuses on one rich area of study: Chinese students' complaints against foreign teachers' style. Elsewhere, Ouyang (2004) has extensively explored critical data on foreign experts as change agents, alongside their impact on both local students and teachers alike, operating in the complexity of the Chinese university as a work-unit, or 'danwei'. The students described below had all been exposed to the British Council sponsored CECL project (Li, 1987), a milestone in tertiary Chinese communicative language teaching (CLT) developments. Markee (1997:180) has developed an overall framework for dealing with such a 'diffusion-of-innovations perspective on curriculum and teacher innovation'. Generally he asks: 'Who adapts what, where, when, why and how?' In this particular case the question is arguably what happens when a 'center-periphery model' (Markee, 1997) of CLT collides with the ancient traditions of the Middle Kingdom? The authors argue that there is an urgent need for the graduates emanating from the TESOL Masters programmes of the English-speaking world for a return to a much more 'socio-culturally alert concept of communicative competence' (Leung, 2005:122). Furthermore, it is also timely in the re-emerging debate around global imperialism in ELT more generally (Kiely, 2006). The need to be seen to be teaching CLT in China (Liao, 2004) is set against the very real casualties of cultural misunderstandings. Rather than the outright replacement of CLT (Bax, 2003) the authors call for increasing dialogue and research 'on the inside' and 'on the outside' into Chinese-Western ELT settings. It is a call for CLT 'with Chinese characteristics', part of the 'paradox of the transition towards modernization' (see below), which in its turn will change the very nature of CLT from within.
Foreword by an 'Outsider', a former "foreign expert"
When the Western co-author of this paper arrived in the People's Republic of China as a "Foreign Expert" he had nearly twenty years of EFL communicative language teaching and management in Higher Education under his belt, including extensive exposure to students from East Asia . Nothing, however, from the experience of the outside world, had prepared him for the intricacies and subtleties of the inside world of the Chinese university. Nothing, that is, until after a semester of teaching, he was privileged to preview the doctoral research of the Chinese co-author of this paper (Ouyang, 2004). Suddenly the scales began to fall from his eyes. Some of the mistakes he made were not dissimilar to those described below, although it needs to be said that Maria's character is a blend made up of many different elements of a number of Foreign Experts witnessed at first hand by the Chinese author. The overwhelming impression on the EFL outsider is the need to re-examine quietly many of the cherished central tenets of the communicative approach in the Chinese context. Opening up the EFL box of tricks, even following on from Deng Xiao Ping's national Opening Up policy, calls for patience and care. In Higher Education, in particular, the well-meaning outsider would be wise to show humility when trying to balance the tried and tested two thousand years' of a Confucian approach against the two decades since the introduction of a Chinese CLT approach.
There are echoes below of Markee's earlier lament from a Sudanese context (1997:13), 'despite our status as language teaching experts, my expatriate colleagues and I were linguistically, culturally and even professionally marginalized within the university'. It is important to realize that in Chinese universities the overseas teachers are literally called 'foreign expert', 'waiguo zhuanjia' . The authors would agree that rather than blindly accept the 'almost hard-wired relationship between the status of being a native speaker of a language and a complete knowledge of and about that language' (Leung: 2005:130) we might prefer to see 'a preparedness to interrogate the ethno-cultural and sociolinguistic basis of one's own judgments on one's own and others' preferred language forms and ways of using languages' (ibid: 138). Otherwise the outcome will inevitably be that 'paradoxical situation whereby (the university) has invited, yet denies the foreign expert the opportunity to reform' (Ouyang 2004:151)
(In the case study that follows as part of a much larger research project Ouyang (2004) - the 'outsider's' experience is related, followed by a checklist of questions on student criticism addressed to both students and administration alike. 'The insider', acting in the role of a consultant, reveals why the 'outsider's' expertise in CLT is being challenged. It might serve as a useful, two-part training session for China-bound teachers if first the case study was presented in isolation to allow for full initial discussion. Later, the questions could be introduced to broaden the scope of the debate. Finally, participants could then ultimately benefit from the resident expert's advice in the answers to those same questions at the end).
The case study of Maria: a cautionary tale
Setting out: a communicative approach in the Middle Kingdom
Maria is 29-years old. She is from North America. She has a Masters degree in Teaching English to Speakers of Other Languages (TESOL), and is presently doing a PhD on communicative language teaching methodology. Maria's parents were originally immigrants from Mexico, but she grew up in the US, speaking English from a very early age. She has a pleasant, slightly Latin sound.
Maria, through friends, has got a job to teach English in China, in a university of Foreign Studies in a big city in Southern China . Maria was thrilled at the idea of eventually being able to see the great country, as well as gaining some practical experience of teaching outside the States - something important for her future career development.
Maria was given a warm welcome by The Foreign Affairs Office (FAO) on arrival. The job came with a private apartment - two bedrooms and one sitting room - which she knew was a privilege by the local community's standards. Maria was especially delighted to learn that she was to be called 'Foreign Expert' from then on by the Chinese on the campus.
Teaching started. Maria had a class of 22 students, who showed excitement and pride on their faces at the fact that their teacher was a Foreign Expert, the first time for them to have a real English native-speaker. From their eagerness, Maria realized that her students were well-motivated. After some time, Maria confirmed for herself what she had already read about Chinese students in literature: hardworking, diligent, and modest.
Maria learned through chatting with other Chinese colleagues that the department where she worked was in the process of introducing the communicative language teaching (CLT) methodology into the curriculum, in order to replace the former rote learning and other prescriptive teaching practices. She was glad that she could now explore her latest knowledge and expertise in communicative language teaching and make best use of it in the interest of all her students.
Maria taught a course called "General English", involving all four skills - reading, listening, speaking and writing. From the very beginning, she used all kinds of CLT methodology to teach her course. She encouraged the class to ask lots of questions, listen to each other and create information gaps, so that pairs could exchange ideas and she always ensured that she was positive, supportive and humanistic towards her students, even when they made errors. Together they did a lot of speed-reading, skimming and scanning, emphasizing the goal and efficiency of their reading methods and learning to make correct inferences from textual clues. Maria introduced process writing to the class, peer feedback and peer correction. Whenever students turned in their homework Maria always stressed that foreign language learning should be an active process of enquiry into knowledge and truth, rather than a slavishly accurate, but passive reception of the linguistic forms.
In her classes, students had a lot of fun, laughter, and movement (she would recall her early training on "Total Physical Response") and Maria took great pride in contributing to this: "Learning is experiential, process-oriented, and after all humanistic," she would declare. "They can communicate now!" Maria would often tell her colleagues who came to ask about her teaching. They would nod their heads in apparent agreement. "They are just so happy, look at all those smiling faces!"
Maria felt a strong sense of job satisfaction seeing her students laughing, having a good time, and sporting happy smiles during her classes.
CLT raises a smile
The only thing that was really beginning to bother Maria was that when classes were over some of her students would knock on her door while she was busy doing other things. Or they called her up in her own free time when she was back in her apartment (the one the FAO had kindly arranged for her to live in). "Why could they not come to see me during my office hours if they have questions for me?" she complained.
Soon Maria found that the textbooks or teaching materials given to her were too outdated. So she took some time out and prepared other materials she thought were both helpful and interesting and proceeded to use them in the class. She discovered that she was more than willing to do this; moreover she even offered to teach the class one afternoon every week for two hours on how to sing in English with accompanying dances (part of her Latin American background).
Miscommunication mounts
Time passed so quickly. Maria continued her teaching happily enough. Then, one day she noticed a few students were not following her instructions in class, and were engaged in doing other things. After this some students did not come to her class at all, and asked their classmates to pass on their excuses to her. "Well. I guess that is OK. In the States students do this kind of thing, too, and that is their choice," she mused. "After all, learning is their responsibility and I reckon a change from all that rote learning to the communicative approach is not going to be without its minor ups and downs", she rationalized to herself. Then she turned to the rest of the class, put a brave face on the situation and shrugged off the absenteeism. Her class was still smiling, and Maria really began to like this lot for their gentle and polite smiles.
The academic semester was drawing to a close. Then one day one of the students suddenly jumped up from his seat during Maria's class, and walked out of the room without so much as uttering a word by way of explanation. This was more than a bit upsetting for Maria - the boy was one of the top students in her class. Then again Maria once found some students reading novels which were hidden inside their course materials. When Maria asked them for an explanation, they kept silent. Maria was told that some of her students were not going to participate in the group assignments she had given to the class. This triggered a whole hour's lecturing from Maria on why learning was about collaboration and that students should try to become independent from a teacher's spoon-feeding. Things normalized again.
Student-led feedback
The day of evaluation came. The FAO held a meeting at which the results of a scaled and weighted evaluation form filled in by the students of the Foreign Experts was announced. Unfortunately, Maria had not made the grade of "Excellent". Then the numbers for the other four ranks of teaching performance were given too, making everyone wonder, except those few deemed "Excellent", what had happened to them. Maria stormed straight to the FAO to secure the exact data. Somewhat reluctantly they gave her the result she craved. She was not in the category of "Good", nor indeed "Average". In the end, Maria found her name in the lowest category, "Poor".
Maria felt really bad and could not wait before going to the Head of the English Department. He tried to calm her down, by persuading her to take things easy. But Maria was insistent on finding out the exact statistics and actual comments on her teaching. Inside she was thinking wildly that something must have gone wrong. It could only have been a few students who had not liked her; it might have been due to some individual colleague who was jealous of her success with the class; or it could even have been that nasty FAO guy who was using this opportunity to embarrass her. Due to her absolute insistence the student questionnaires were produced. Maria did a speed-reading of them all, and left without so much as uttering a word.
Facing criticism
For the few days that followed Maria could hardly pull herself together. Her mind was still reeling from those comments: "We learned nothing"; "Useless teaching"; "Trivial and simplistic teaching content"; "Not serious in marking homework"; "Poor lesson preparation, so always improvising"; "Boring"; "Kindergarten level of teaching"; "Only knows how to sing and dance: as if we could be fooled by such guanxi -enhancing activity"; "Selfish and does not care for students' problems and requests"; "Strange and unintelligible accent"; "Has no idea whom she is teaching"; "We demand to have another teacher to replace her immediately"...
Maria wanted to argue. She wanted to defend herself and justify her decisions and teaching, but there was no one she could turn to. Whoever she started to talk to about it showed at once a profound sympathy on their faces; in fact, some even complained to her, or on her behalf, about how unreasonable students could be or how ridiculous the evaluation questionnaires could be. "It is not your fault", "You are just unlucky to have got lumbered with this group that doesn't know how to appreciate your unique style", "Please don't take it too seriously". Yet no one would really listen to her, nor discuss in any depth what had caused her problem.
A foreign expert finally loses face
Maria lost control of herself one day in front of her class. "Why don't you come to me directly for this?" "Why did you keep so silent about it all along?" "Why didn't you tell me what you thought of me and my course earlier?" Her tears were out, helplessly; the class was now dead silent.
The next time Maria went to her class to teach she found only a few students left.
Maria did not get her contract renewed the next semester, which she did not really want anyway. On her sad journey home, she was tired and depressed, knowing that she was to live with this unpleasant experience and memory for a considerable time to come. In her mind, Maria could not help still asking herself: "How could they do this to me, with all those smiling faces? How come no one has ever told me anything like this before? What was all that about?"
Afterword by the 'Insider'
Maria is definitely not alone. In fact, as Maley (1990) observes "...large numbers of foreign teachers return from China with dampened enthusiasm, feelings of disappointment and in some cases bitterness and rancour. And I have little doubt that their Chinese hosts often privately feel that these foreigners are a weird lot and wonder if it is worth all the time, energy and money they expend on having them".
The crucial issue here is that the hosts do not have much idea about what they can do and what they should do to improve the situation. They are passive, highly reluctant to approach the foreign teachers and their problems; they are reluctant, too, to take any initiative in regulating or prescribing what the foreign teacher should do. Moreover, they are bewildered by the fact that these foreign teachers are employed by superior organizations for their expertise, and advanced knowledge or methodology/ technology. Most do not like the idea of confronting the foreign teacher or the problem, nor to become too deeply involved in the responsibility surrounding the issue.
They are further restricted by a lack of experience in dealing with such matters, by the socialization experience they have gained in a very different community of practices - stable, lasting, permanent, closed, collective, centralized, observation-oriented, apprentice-oriented and so on. No explicit or formal instruction, system or mechanism is available for them to be able to handle the problem at hand; there are just too many potential difficulties, or interpretations by others, for them to want to get involved in the controversy. Finally, there is always a natural Chinese tendency towards peaceful resolution, using intermediaries, vague and safe playing, political sensitivity, consensus in decision making, secrecy and centralized leadership. These and a host of other factors related to the feature of danwei (state-owned work units), together with the complexity of the historical background and their perceived identity within the Party all impact on the hosts' reactions to the students' criticism of the outsider (Dzau 1990; Lü & Perry, 1997) .
The 'Outsider' challenges students and administration alike. An 'Insider' replies
In order to answer some of the highly legitimate concerns raised in the afterword above - and those implicit in the preceding case study - there now follows a virtual dialogue between Maria (M) and the Chinese co-author, posing as an imaginary 'intercultural communication consultant' (C). Here he gives the insider's answers to the outsider's concerns about those same (real-life) students' complaints. Some references are given for those who wish to follow up the research at a higher level.
M: Why do the Chinese students smile even if (and when) they have strong negative evaluation about their foreign teachers' teaching?
C: Because they are embarrassed at how insensitive you are to their non-verbal cues, and because they are uneasy with the idea of confronting you; it is hard for them to say directly "No. Your teaching won't do here". So they put up a smile in order to cover that embarrassment or awkwardness (Scollon & Scollon, 1995).
M: Why do they make all those complaints in such a way to me and only me?
C: It is in fact nothing personal. You are not particular. The junior Chinese teachers have quite similar experiences. It is more exactly a kind of socialization training, apprenticeship-earning, or legitimate peripheral learning for everyone in the community.
M: Then why do they keep me in the dark, why so much secrecy, delay, and indirection in the leadership when handling the complaints?
C: The decision making, the allocation and sharing out of responsibilities, the consensus arrived at amongst the various parties, together with related investigation, mediation, or persuasion that are involved in treating cases like yours, all take time. Leaders wish you could sense it somehow by yourself and then make remedies; they think it would be best if you could make some changes or improvements over time by yourself, so they would not have to confront you and point out that your teaching is problematic (Maley, 1990; Ouyang, 2000).
M: Why do they hire me for my expertise in CLT, and then criticize me for having implemented it in reality?
C: The Chinese hosts are probably not so aware of the actual result of this implementation and its implication to their vested interests within the traditional way of teaching English. Having been identified with the latest ELT methodology (technology) such as CLT is one thing, and enduring the social and political consequence of such a methodology in specific power relationships and interests of the already existing hierarchical structure or network is another thing. You yourself wouldn't like to have something new-fangled and fashionable if it challenged and endangered your own authority or expertise or interest associated with the existing practices. Besides, they (the university or department you work in) are not the people who have employed you. It is frequently someone in the higher-level administration. The institution you work for has not been informed about your contract content, your qualifications and so on, so they don't have enough information to predict the consequence of your practicing your expertise (Maley, 1990).
M: Why don't they (the institution that hires me) then offer me effective orientation, coordination, regulation, job specification, or evaluation from the very start, if the goal is student satisfaction?
C: They themselves don't have explicit and specific guidelines, job descriptions or evaluation criteria, nor channels for communication or other such operating systems as you have described. Even if such official documents do exist, they most likely don't function well in practice. What they do have and rely on as a mechanism for fulfilling those goals is as follows: they all observe each other, prepare teaching in groups, exchange information and opinions through personal relations in private settings or semi-official settings. For the kind of community life they live provides the space, time, opportunities, channels, and related mechanisms that are needed for this kind of teaching as a community of practices to operate smoothly (Ouyang, 2000; Ross, 1993).
M: Why don't they, in that case, include me in the communal life and let me know about all this?
C: It is often not perceived as their responsibility for the Chinese to do so. The reasons include that, firstly, ordinary Chinese teachers are afraid of being suspicious to the Party lest they be considered too closely associated with foreign teachers due to the historical background of Chinese intellectuals as a class defined by the Party (Dzau, 1990). Secondly, it is increasingly demanded that the foreign teachers take on themselves the initiative to ask the Chinese if they need any information regarding teaching or learning cultures in China, out of some kind of perceived sense of patriotism. The reluctance of foreign teachers in not asking the Chinese for advice in its turn tends to be regarded as originating from a sense of superiority (being an "expert" means offering good news and correct answers or advanced methodology/technology to the "less developed"). It is a universal norm that when in Rome one should do as the Romans do (Cortazzi & Jin, 1996; Maley, 1990; Holliday, 1994) .
M: Why don't they come to me directly and tell me what is wrong with my teaching? Why don't they tell me the exact evidence for students' complaints face to face, so as to convince me of my problems?
C: Did you not hear before coming to China that the Chinese are very concerned with preserving face for everyone including you? Students and administration do so by not confronting you with criticism in order not to offend you and make you lose face in the public controversy. Relationships, especially permanent peaceful relationships in the kind of community the Chinese live in, are most often conceived by the Chinese as much more important than the practical utilitarian goals or effects that are at the centre of the dispute.
Public communication is not for this purpose to argue for truth or correctness; it is more for maintaining face relations and hierarchical differentiation in status, authority, and control. Conforming to authority, that is to say you in this case, is the expected normative behavior of students. Only in a private setting and time will the Chinese (Japanese, for that matter, as well) exchange ideas, information, and argue for truth when face is no longer an issue amongst intimate relationships or people of in-group membership. You are not in the group so you don't naturally get access to this truth, information or norms. Incidentally, if it makes you feel better, it takes time for the junior Chinese to be included in the community as well (Bond, 1991; Gao et al.1996) .
M: So why do they proclaim that they want modernization, CLT, interactive and critical learning, when in effect they are still obsessed with rote learning, authoritarian teaching, model teachers and indeed the whole panoply of holistic interaction between teachers and students in both public and private time and spheres?
C: This was a recurring dilemma for the whole of the twentieth century if you bother to read Chinese history at all. They want technology from the West but not at the price of their culture and political stability. They need your new methodology but not a total transplant of your teaching into a replacement of theirs. It is a gradual and slow process, which means that your failure is but one moment in the long historical transition towards what you expect us to arrive at. It is a process of paradox, but what you are doing is significant as part of the transition towards modernisation (Dzau, 1990; Hayhoe, 1996; Ross, 1993) .
Conclusion
It is probably a source of little comfort to Maria and her like that she is a significant part of the "paradox of the transition towards modernisation". However, a better understanding of the reasons for perceived failure might be instructive to many of those in her type of teaching position in China and in similar positions in materials production, syllabus-design, teacher-training, examination development and joint study ventures. This clearly calls for much greater dialogue and research in order to avoid miscommunication in a communicative approach. CLT is still in its infancy in China . It is likely to continue to develop on a grand scale, but with its own local hybrid style. This paper is designed to contribute in a minor way towards both sides on the inside and on the outside listening to each other and cooperating ever more closely. This is the true challenge of CLT developments in China in the twenty-first century.
The authors
Hu Hua Ouyang obtained his Phd from City University of Hong Kong. It has recently been published by Peking University Press (2004). He is engaged in teaching and research, particularly in communicative methodology, at Guangdong University of Foreign Studies (GDUFS) in Guangzhou ( Canton ), P.R.China & the Chinese National Institute of Linguistics and Applied Linguistics.
Ewan Dow is Deputy Director of the Centre for Language Studies, University of Surrey. He recently returned from four years' teaching in China in Guangzhou (at GDUFS) and Beijing.
Bibliography
Bax, S.(2003) 'The end of CLT: a context approach to language teaching' . ELT Journal 57/3: 278 - 287
Bond, M. (1991). Beyond the Chinese Face: Insights from Psychology . Hong Kong: Oxford University Press.
Cortazzi, M., & Jin, L. (1996). 'English teaching and learning in China '. Language Teaching. 29, 61-80. Cambridge University Press
Dzau, Y. F. (ed.). (1990). English in China . Hong Kong, API Press.
Gao G., Ting-Toomey, S. and Gudykunst, W. (1996) 'Chinese Communication Processes' in M. Bond (ed.) The Handbook of Chinese Psychology, Hong Kong, Oxford University Press
Hayhoe, R. (1996). China's Universities 1895-1995: A Century of Cultural Conflict . New York : Grune & Stratton.
Holliday, A. (1994) Appropriate Methodology and Social Context . Cambridge, Cambridge University Press.
Kiely, R ' Through the lens of the privileged language: English in the global age '. Point of View. University of Bristol Graduate School of Education website. Available: http://www.bristol.ac.uk/education/research/centres/ges/point/english
Leung, C (2005) 'Convivial communication: recontextualising communicative competence', International Journal of Applied Linguistics, vol. 15, no.2
Li, X. J. (1987) ed. Communicative English for Chinese Learners (textbook series), Shanghai, Shanghai University Press
Liao, X. (2004) 'The need for Communicative Language Teaching in China ' . ELT Journal 58/3: 270 - 273
Lü, X. P., & Perry, E. J. (eds.). (1997). Danwei: The Changing Chinese Workplace in Historical and Comparative Perspective. New York : M. E. Sharpe.
Maley, A. (1990). 'Xanadu - A miracle of rare device: The teaching of English in China.' In Dzau Y.F. (ed.)
Markee, N (1997) Managing Curricular Innovation, Cambridge, CUP
Ouyang, H. H. (2003) 'Resistance to the Communicative Method of Language Instruction within a Progressive Chinese University' in K.A. Levitt (ed.) Local Meanings, Global Schooling: Anthropology and World Culture Theory New York : Palgrave Macmillan
Ouyang, H. H. (2004) Remaking of Face and Community of Practices: An Ethnography of Local and Expatriate Teachers' Reform Stories in Today's China Beijing, Peking University Press
Ross, H. A. (1993) China Learns English: Language and Social Change in the People's Republic . New Haven : Yale University Press.
Scollon, R., & Scollon, S. (1995) Intercultural Communication: A Discourse Approach . Cambridge : Blackwell.
Referencing this article
Below are the possible formats for citing Good Practice Guide articles. If you are writing for a journal, please check the author instructions for full details before submitting your article.
MLA style:
Canning, John. "Disability and Residence Abroad". Southampton, 2004. Subject Centre for Languages, Linguistics and Area Studies Guide to Good Practice. 7 October 2008. http://www.llas.ac.uk/resources/gpg/2241.
Author (Date) style:
Canning, J. (2004). "Disability and residence abroad." Subject Centre for Languages, Linguistics and Area Studies Good Practice Guide. Retrieved 7 October 2008, from http://www.llas.ac.uk/resources/gpg/2241.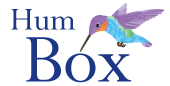 Humbox
The Humbox is a humanities teaching resource repository jointly managed by LLAS.