Russian studies in UK universities
Author:
Stephen Hutchings
Abstract
An account of offerings and trends in Russian Studies in the UK at the undergraduate and postgraduate levels, including a brief history of the field, details of selected modules within key programmes, and of the main centres for study of Russia and the former Soviet Union
Table of contents
Origins and development
Russian Studies in the UK dates from the 19th century, when it was introduced first at Oxford (1869), then at Cambridge (1889). Since then, the relative health of the field has fluctuated in correspondence with the state of the United Kingdom's relations with Russia. Thus, the period between the 1917 Revolution and World War II was characterised by a contraction of the field in connection with Stalin's terror. After World War II, our war-time alliance with the Soviet Union, then growing awareness of the need for Russian speakers in the context of the Cold War, led to the establishment of new language training programmes at Oxford, Cambridge and the School of Slavonic and East European Studies (SSEES) in London. Russian and Soviet Studies themselves, however, remained at a low ebb until the Hayter Report (1961) recommended expansion and the setting up of new area studies centres at Birmingham and Swansea (to complement those already in existence at SSEES, Oxford and Glasgow).
Following Khrushchev's Thaw, Russian studies grew exponentially across the provincial universities and polytechnics. However, the 1970s saw the fading of détente, a tightening of financial constraints in universities generally, and a contraction of Russian Studies. It was only in the late 1980s and early 1990s, with the coming of glasnost and the collapse of the Soviet Union that the situation began to improve. The Wooding Report (1989) recommended expansion of Russian Studies provision to the level merited by the international importance of the region. The opening up of archives and other information channels and the removal of travel restrictions in the former USSR produced new opportunities for research in Russian area studies. Meanwhile, improving perceptions of the viability of post-Communist Russia as a world economy led in the early 1990s to a peak in applications to undergraduate degree programmes with a Russian component. However, the stalled reform programme under Yeltsin and the phasing out of Russian in schools produced a decline in undergraduate interest in the late 1990s which, with further contractions in funding at the national level, meant further departmental closures. It is only with the arrival of the Putin presidency and a fast improving Russian economy that the picture in Russian Studies appears to be stabilizing.
Despite the difficulties outlined, a small number of universities are well placed to put into effect the recommendations of the 1995 HEFCE Review of Former Soviet and East European Studies which notes "strong demand for an increasingly wide range of language training and cultural expertise, especially in the independent states of the former Soviet Union", and calls for this "to be reinforced with knowledge of the area" (HEFCE 1995, 36).
Russian components in social science programmes
Despite the uncertain outlook for the immediate future, when looking at Russian Studies at the undergraduate level in UK universities it is vital to distinguish between programmes in which Russian is a named part of the degree, and programmes in the social sciences in which there is a Russian studies component. The situation as far as the latter is concerned is less critical than for the former and there are still large numbers of students engaged in such study. The prime example in this category is the London School of Economics whose International Relations department includes specialists in the former Soviet Union of international repute, but which in 2001 took the decision to axe its small undergraduate degree programme in Russian Studies. The University of Kent at Canterbury is another instance; the European Politics degree at Kent has a strong Russian component backed up by outstanding research expertise, but no Russian language offerings.
At the graduate level, there is excellent coverage of Russian and Post-Soviet politics within the framework of courses in International Politics and the like at a number of prestigious institutions which do not, nonetheless, require (or in some cases even provide) training in the Russian language. The University of Warwick's MA in International Relations, for example, offers a module in Transition Politics in Central and Eastern Europe (including Russia) taught by leading experts in the field.
In common with other language areas, however, a growing trend is for Russian area studies programmes to "farm out" language teaching to university language centres, thereby ensuring that the area studies curriculum is complemented by language teaching delivered by staff tutors, but without the need to maintain departments of Russian. Thus, at LSE, students on degrees such as International Relations can incorporate into their programme Russian language modules tailored to their requirements as social scientists, rather than rely on the teaching of language modules geared to traditional language-literature degrees.
Undergraduate programmes in Russian studies
Whilst in the past, the traditional language-literature departments have worked largely in isolation from the area studies departments, recent years have seen a convergence. Vulnerable Russian language-literature departments saw it as in their interests to ally themselves with their better protected colleagues in History, Politics, Economics etc., and the latter have much to gain from the linguistic and cultural expertise of the language-literature staff. This convergence was reflected in the unification of the two professional associations of each "wing" of the Russian Studies field in the late 1980s into a single British Association of Slavonic and East European Studies (BASEES).
The language-literature wing of Russian Studies has been on the wane for three decades now. As well as the general decline in applications to Modern Languages degrees in the UK, perceptions of Russia's diminished status on the world stage and financial constraints affecting the Higher Education sector, this has to do with the contraction of Russian in state secondary schools. For several years, university Russian departments have relied on recruiting students without prior knowledge of Russian and trained them on intensive ab initio programmes which, in turn, are seen as expensive by administrators. The number of universities offering Single Honours Russian language-literature degrees has declined year on year, and is now effectively restricted to a handful including Oxford, Cambridge and Durham. Russian is now normally offered in combination with another modern language, or with subjects from the Humanities or Social Sciences. The total number of UK universities offering degrees in which Russian constitutes one half or more of the programme has now fallen to under 20. It is no longer possible to take such a degree anywhere in Wales, or in Northern Ireland. The recent Nuffield Languages Enquiry expressed its deep regret over this trend, stating that "the declining national capacity in German and Russian is a matter of serious concern, given the strategic importance of these languages" (Nuffield 2000, 55).
Several university Russian departments have steered away from the Arts bent of the traditional languages programme and created degrees with a more vocational orientation by combining study of the Russian language with study of subjects such as European Politics and Institutions, Law, or International Business, or with modules in Translation and Interpreting. The Universities of Bath and Surrey have led the field in this respect. In Surrey's case, students are able to study Russian and Law or European Studies or Economics and International Business within a single unit offering integrated degrees including modules on the Russian Legal System, or the Russian Economy.
As Modern Languages departments across the country re-group around more popular subject areas such as Cultural, Film and Media Studies, (with many Russian specialists contributing to degrees in European Film, Contemporary Critical Theory etc.), Russian Studies has begun to reflect this trend and, particularly in the case of film in which Russia has a strong tradition, degree combinations including modules on Russian film have burgeoned. SSEES, Bath, Bristol, Surrey, Manchester and Cambridge have all taken initiatives in this direction. In 2000, Bristol, for example, established a Centre for Russian and East European Cultural Studies (CREECS) for the interdisciplinary study of Russian and East European Culture (cinema, performance, visual arts, music, media, architecture, etc.).
Postgraduate programmes in Russian studies
Similarly, at the postgraduate level, and in addition to the East European component in International Politics degrees, Russian specialists have informed the content of numerous postgraduate programmes in Literary Studies, and in Critical and Cultural Theory. Special mention should be made of the Bakhtin Centre, set up at the University of Sheffield, and now responsible for numerous research and PhD projects associated with the writings of the great Russian thinker, Mikhail Bakhtin.
Specialist postgraduate degrees in Russian Studies are concentrated mainly at the centres of Russian and East European Studies such as CREES, SSEES, the Glasgow Institute for East European Studies and Oxford (The Russian and East European Centre at St Anthony's College). As an illustration of the degrees on offer at such Centres, SSEES lists MAs in The Political Economy of Russia and Eastern Europe, Russian and East European Literature and Culture, Russian Studies, and the Social Dynamics of Eastern Europe and Russia, as well as more general MAs in Nationalism and Identity, History, Politics, and Security and Integration which contain a Russian element. Individual courses within these degrees cover areas as diverse as 'Pre-Petrine Russian Literature', 'Russian Cinema from the Beginnings to the Present Day', 'The Sociology of Transition in Eastern Europe' and 'Russian and East European International Economics'. The Russian and East European Centre at St Anthony's offers an M.Phil in Russian and East European Studies taught on an inderdisciplinary basis by scholars from across the Oxford academic community. The Institute for Central and East European Studies at Glasgow University has an M.Phil in Russian and East European Studies which includes courses on 'Civil Society and the State in Central and Eastern Europe', 'Communist and Post-Communist Politics', 'Cultural Politics and Social Change in Post-Soviet Russia', 'The History of International Communism', 'Marxist Political Economy', and 'The Russian State'. And at Birmingham's Centre for Russian and East European Studies it is possible to do an MSc in Russian and East European Studies in two modes, one of which includes language tuition for those without Russian.
Other universities offer postgraduate qualifications which draw on their own particular strengths within Russian Studies. Essex has an MA in Russian Politics requiring a reading knowledge of Russian. Strathclyde has run a one-year intensive Diploma in Russian for a number of years intended for graduates who wish to acquire a working knowledge of the Russian language. The Universities of Bath and Surrey will from 2003 offer an MA/Diploma in Russian Language and Society which combines intensive language training at both the ab initio and advanced levels with modules in contemporary 'Russian Politics and Society', and in 'Translation', and includes a 6-week placement at the prestigious Moscow Institute for International Relations. The University of Bristol's CREECS lists MA opportunities in Russian History, Russian Studies and Russian and East European Cultural Studies. Queen Mary and Westfield College, London has recently created a taught MA in Russian Twentieth Century Language and Culture. At St Andrews's Centre for Russian, Soviet and East Central and East European Studies, there is an M.Phil in Central and East European Studies which incorporates modules in Russian language, literature, politics and history. At other universities, such as Sheffield, Exeter and Nottingham, students can gain MAs in Russian literature and thought by dissertation.
Associations
Detailed information about Russian Studies can be gained from the British Association of Slavonic and East European Studies (BASEES). The Association of Teachers of Russian (ATR) provides news about resources in Russian Studies. A useful electronic mailing forum maintained by JISC Mail offers news and information about all aspects of the field Russian-Studies@Jiscmail.ac.uk
Bibliography
Higher Education Funding Council (1995) Review of Former Soviet and East European Studies. Bristol: HEFCE
Nuffield Foundation (2000) Nuffield Languages Enquiry. Languages: The Next Generation. London: The Nuffield Foundation
Related links
British Association of Slavonic and East European Studies
http://www.basees.org.uk/
Centre for Russian and East European Studies (Birmingham)
http://www.crees.bham.ac.uk/
Institute of Central and East European Studies (Glasgow)
http://www.gla.ac.uk/icees/
Centre for Russian and East European Cultural Studies (Bristol)
http://www.bris.ac.uk/Depts/CREECS/
Bakhtin Centre (Sheffield)
http://www.shef.ac.uk/uni/academic/A-C/bakh/bakhtin.html
Russian and East European Centre (Oxford)
http://users.ox.ac.uk/~slavinfo/index.html
School of Slavonic and East European Studies (University College, London)
http://www.ssees.ac.uk/
Association of Teachers of Russian
http://www.mapryal.org/index_en.html
Referencing this article
Below are the possible formats for citing Good Practice Guide articles. If you are writing for a journal, please check the author instructions for full details before submitting your article.
MLA style:
Canning, John. "Disability and Residence Abroad". Southampton, 2004. Subject Centre for Languages, Linguistics and Area Studies Guide to Good Practice. 7 October 2008. http://www.llas.ac.uk/resources/gpg/2241.
Author (Date) style:
Canning, J. (2004). "Disability and residence abroad." Subject Centre for Languages, Linguistics and Area Studies Good Practice Guide. Retrieved 7 October 2008, from http://www.llas.ac.uk/resources/gpg/2241.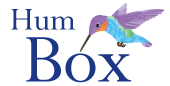 Humbox
The Humbox is a humanities teaching resource repository jointly managed by LLAS.
Look for similar items by theme: