American Studies
Author:
Niall Palmer
Abstract
A general overview of the nature and variety of American Studies degree courses in United Kingdom universities, including notes on the differing structures and content of degree courses at undergraduate and postgraduate levels, opportunities for study abroad and the wide range of resources available for students and lecturers in American Studies.
Table of contents
Introduction
American Studies is defined by most universities in the UK as the study of the United States of America - its history, politics, literature, popular culture and socioeconomic characteristics. It is, therefore, by the very nature of its subject, a wide-ranging, dynamic and colourful degree course and, as with other Area Studies degrees, often involves an optional or compulsory period of study abroad. Students fascinated by the US are also, of course, able to take units in other departments, such as History, Literature and Government, in which single US-related modules are available as part of joint honours and Major/Minor combinations. The actual numbers of students with interest or expertise in American-related topics is, therefore, rather larger than the number of designated American Studies degree programmes would suggest. Despite the fact that the subject has existed at degree level since the 1950s, debate persists over the question of the appropriate use of the term 'American' to describe courses which normally involve the study of the United States alone. Some universities, notably Keele and Warwick, use a more 'continental' approach, bringing Canada and Latin America into their programmes, whilst others, such as the University of London, prefer to adopt the title 'United States Studies'. 'American Studies' nonetheless remains, for the present, the broadly-accepted label for study of the United States of America.
A particular strength of American Studies as a degree subject, and one which is proving increasingly appealing to potential students, is its multidisciplinary nature. Relatively few students are proficient in, or fascinated by, only one academic discipline. A degree course can often be made more stimulating and challenging through the use of two or more disciplines, combining and interlinking their analytical approaches where appropriate. Such an approach is particularly important in the case of American Studies. The United States, it has often been suggested, is not a country which can be properly understood when viewed through the narrow prism of a single discipline - through studying only its history or its system of government, its noted authors and directors or the socioeconomic characteristics of its inhabitants. Rather than requiring this single-discipline approach, an American Studies degree often enables students to exploit more than one of their strengths (e.g., through combining sociology and politics or literature and history) whilst maintaining a coherent programme of study. Many American Studies programmes also encourage interdisciplinarity, comparing and interlinking the analytical perspectives of different disciplines, particularly in final year modules, to produce properly contextualised, well-rounded analyses of the various facets of US life, history and culture. This can often lead to flexible degree courses, with the shape and focus of the programme largely determined by the interests and strengths of the students themselves, although the extent of this flexibility will, naturally, vary from course to course.
Course structures and contents
'Foundation' or 'core' modules are the most commonly-used format for American Studies at Level 1. The subject is not a standard sixth form option and although some new students may have tackled aspects of American history, literature or politics at A-Level, most universities prefer to start with introductory modules to the main disciplines of history, sociology, literature, politics and popular culture which assume no prior knowledge or experience of these subjects. Some academics also believe this approach helps to 'iron out' certain pre-existing prejudices or oversimplified views of the United States before students progress to more specialised modules. Some American Studies courses make their introductory modules freestanding whilst others build them in as constituent parts of a more thematically- structured Level 1 programme. Lancaster University, for example, offers a two-strand approach at Level 1, with modules grouped under the broad headings of 'Cultures' and 'Structures'. Birmingham University's course in American and Canadian Studies offers a foundation course with components in American history and literature up to 1890, together with an introduction to Canadian Studies. Wolverhampton University's current menu includes 'Inventing America: an Introduction to American History, 1492-1865'. Hull University, emphasising the introductory nature of Level 1, makes its series of modules compulsory for single and joint honours students. These include 'American Literature Survey to World War I' and 'Topics in American Culture and History'.
With the foundation modules successfully completed, modules at Level 2 tend to become more diverse in their range, more in-depth in their focus and generally more interdisciplinary. Leicester University's Level 2 offerings include The 'American South' and 'The American City'. The University of Kent's second-year modules include 'Aspects of American Painting' and 'Postwar American Cinema'. American Studies Level 2 at Brunel University includes options such as 'American Crime Fiction', 'Issues in American Politics' and 'American Popular Music'. By this stage, students have often started to develop their own particular interests and disciplinary specialisms and some universities will permit a considerable degree of flexibility within the American Studies programme, enabling these students to orientate their studies toward a particular area (e.g., politics or literature) whilst maintaining an acceptable overall level of interdisciplinarity. Some, though not all, programmes will also offer at Level 1 or 2 a module designed to enhance students' methodological skills in preparation for the final year dissertation.
Universities not mandating a year abroad at Level 3 will present a range of modules to students which are still more specialised in focus than those at Levels 1 and 2. Liverpool John Moores' offerings at Level 3 include 'Key Issues in the New Labour History of the USA' and 'Race in Postwar America'. The University of Derby's third-year menu includes 'Wilderness and the American Imagination' and at University College Northampton, students select modules from a range which includes 'Electing The President' and 'American Science Fiction'. At this stage, most courses expect students to be deploying a broad range of disciplinary approaches and analytical skills, based upon their experience at Levels 1 and 2 and integrating these where appropriate.
The final year dissertation often accounts for a significant number of credits at the final stage of either a 3- or 4-year degree course. Dissertations in the final year are required by most American Studies programmes and students are often able to select their own topics for study. Dissertation topics are usually based upon an aspect of American Studies in which the student has developed a special interest during the previous two or three years. Whilst interdisciplinarity continues to be encouraged in research and writing for the dissertation, a single disciplinary focus is also permitted, although this is largely dependent upon the nature of the chosen topic. The dissertation, together with the period of study abroad, represents the high point of the American Studies programme. Indeed, for many students, one reinforces the other. Research conducted during a semester or year-long exchange often helps students produce highly original, even provocative, work during their final year of study based upon primary source materials gathered in the US.
Study abroad
American Studies courses vary in length from 3 to 4 years, according to the presence or absence of the study abroad option. This element can be compulsory or optional depending on the individual degree programme. Of the forty-plus institutions currently offering American Studies in the U.K, roughly half offer this option in some format. This number is growing, however, particularly as students begin to regard experience abroad as a valuable asset for their CVs and future career prospects. Of the eighty-plus single or joint honours courses with major American Studies components (i.e., single honours AS; AS with another subject) or AS Master's degrees, just under half make student exchanges compulsory for either a semester or a full academic year. Students on tight budgets or with family commitments may take other courses, however, which offer optional semesters or years abroad or study at those institutions which do not provide for exchanges at all.
Student exchanges are considered important components of the American Studies degree by staff and students alike. They provide unique opportunities for students to engage with the culture and society which they have, so far, been studying from a distance. They also enable students to conduct original research and uncover information sources which are not always easily accessible to those students remaining in Britain for the duration of their course. Though the experience can be a very challenging one, most exchange students return with a positive outlook on their experience. Most take full advantage of the opportunities presented to develop contacts, discover new research sources and to gain experiences which may be of benefit to them in their future careers. The noticeable differences between university life and academic culture in the United States and that of the United Kingdom also tend to imprint themselves firmly on the consciousness of returning students. Most students considering applying for an American Studies degree course do so with the study abroad option in mind. For those who do not, however, the great strides in information technology made over the past decade or so have made detailed information on American politics, history and culture far more accessible without travel abroad.
Most American Studies courses offer students the chance to study at a range of American universities (a typical exchange programme involving anywhere between 4 and 15 optional destinations). Due to the reciprocal nature of the exchange scheme and the need to balance numbers of British and American exchangers, most of these schemes either rotate the destinations available or limit the places open at each one. The geographical location of the exchange programmes, their format, length and weighting in the student's programme of study all depend greatly upon the nature of the individual degree programme.
De Montfort and Derby, for example, offer single semester study abroad opportunities for Level 2 students as part of their three-year degree programmes. These are optional, not compulsory, as is that part of Brunel University's three-year American Studies degree, which includes an exchange in Semester 1 of Level 3. Nottingham and Sheffield operate four-year degree programmes, with optional single semesters abroad at Level 3. The American (United States) Studies programme at Essex and Manchester's BA degree in American and Latin American Studies both provide for compulsory one-year study abroad periods at Level 3 of their four-year degree courses.
All such programmes involve students working to achieve credits in US university courses which will count toward their final degree grade. Some also require field research to be carried out by students abroad toward their final-year dissertations. The programmes are normally run by a member of the academic staff who can be approached directly for further details.
Postgraduate courses
It is a little harder to gauge the exact number of openings in postgraduate education for those students with an interest in American Studies. Although some UK institutions do currently offer specific American Studies programmes, many students actually study American-related subjects within other departments such as History, Literature or Film and TV Studies. Keele University offers two taught MA programmes, US History and Politics and American Literature and Culture, with a core, compulsory module in Research Methods and Political Analysis. Glasgow University runs a taught MPhil. degree which, as in undergraduate courses, offers a core course followed by two modules covering areas such as Philosophy, Art History and Film and Television Studies and, finally, a dissertation. One of the better-known courses is run by the Institute of United States Studies in the University of London. Students select from a list of options including Constitutional History, Economic History, International Relations, Music and War Studies, some of which are presented by staff on other University of London MA programmes but made available to American Studies students. As at undergraduate level, a prior qualification in American Studies itself is not normally required for entry to most MA and MPhil. programmes. Degrees in History, Politics, Literature or other appropriate disciplines are often acceptable provided that applicants can demonstrate that they have attained experience in an American-related aspect of these courses. This may mean, for example, having successfully undertaken one or more undergraduate modules in American politics as part of a broader course within a Department of Government or having produced a dissertation on a particular American director or genre whilst studying for a degree in Film and Television Studies.
Associations and centres
The number of academic associations and information centres available for use by American Studies students (together with their websites and journals) has grown at a slow but steady pace over the past decade.
The British Association For American Studies (www.baas.ac.uk) is the main academic and promotional organisation for scholars and students of American Studies in Britain. Useful BAAS publications are the Journal of American Studies (Cambridge University Press) and US Studies Online - a postgraduate journal. BAAS publishes pamphlets and paperbacks on a range of American-related topics, including Martin Folly's The United States and World War II: The Awakening Giant and Peter Townsend's Jazz in American Culture. The BAAS pamphlet and paperback series are widely-used by American Studies students and scholars. In common with most such associations, BAAS holds an annual conference for scholars and postgraduate students and offers limited funding for travel and study in the US.
BAAS is also a constituent member of the broader European Association For American Studies (www.let.uu.nl/eaas), which publishes the biennial American Studies in Europe newsletter. BAAS and EAAS are two of the many organisations which offer short or long-term research and travel grants to scholars and/or postgraduate students. The Fulbright Commission is another important advice and funding source for those seeking to research and travel in the U.S (though the applications process is highly competitive).
The American Studies Association (www.georgetown.edu) is a long-established, US-based organisation serving scholars, students, schools and colleges in the US and abroad. It publishes American Quarterly, which can be accessed online with membership.
The Eccles Centre for American Studies in the British Library (www.bl.uk/services/information/american.html) has been, since its foundation in 1991, a useful information source and navigation aid for students and scholars. It publishes a number of American-related materials guides, including guides on civil rights, the West, UK-US relations and Mormonism. Since 1992, it has published an annual guide, American Studies in the United Kingdom, listing undergraduate and postgraduate American Studies courses. The Centre offers bibliographic training courses for postgraduate students and holds one-day conferences for pre-university school pupils.
Bibliography
Bradbury, M. (1998). Introduction to American Studies. London: Longman.
CRAC. (2002) English, Media Studies and American Studies. CRAC Degree Course Guides. London: Hobsons.
Eccles Centre For American Studies. (2001). American Studies in the United Kingdom: Undergraduate and Postgraduate Courses. London: British Library.
Related links
Though the number of specific American Studies websites may be fairly small in comparison with those available for other degree subjects, the sites that do exist are, on the whole, professionally-produced and user-friendly. They also contain many links to related websites across the world and particularly, of course, in the US itself. Thus, the Eccles Centre site carries hotlinks to the Library of Congress and the New York Public Library.
One of the best UK websites for American Studies is ARNet, (www.americansc.org.uk) produced by the American Studies Resources Centre at Liverpool John Moores University. The site includes an exhaustive list of undergraduate and postgraduate American Studies programmes, guides to library collections in the United Kingdom, an online magazine, a directory of American Studies-related organisations (including the Fulbright Commission (www.ftclondon.co.uk), North American Indian Association and USIS Reference Centre at the American Embassy in London (uk.usembassy.gov). The Embassy's own website is, inevitably, a much-used information source for American Studies scholars and students, as is the Eccles Centre site (www.bl.uk/services/information/american.html) in the British Library. This website contains a useful listing of United States post-1776 materials collections in the British Library, with links to Canadian collections helpful to those American Studies courses which cover both the US and Canada.
Lecturers may also find useful the American Studies Electronic Crossroads (www.georgetown.edu/crossroads), a web project of the American Studies Association, sponsored by Georgetown University, Washington D.C. This site contains a guide to resources in American Studies located within the US, information on grants, Fellowships, Ethnic Studies programmes and a weighty guide to international American Studies degree programmes.
Specific American Studies sites aside, students will find a large number of subject-related sites which speak to the constituent components of the subject itself. Thus, students taking American government modules will find helpful the website of the American Politics Group of the Political Studies Association (www.psa.ac.uk/spgrp/apg/index.htm) and its journal, the American Politics Review. Students of 1930s American History will utilise sites such as the New Deal Network (www.newdeal.feri.org) whilst those pursuing research in African-American history and culture may wish to consult the Blackquest website (www.blackquest.com) which contains information on black Americans in the West and African-American publications in the US Other sites, particularly media sites such as CNN Interactive (www.cnn.com) and TIME Magazine (www.time.com) provide American Studies students with important information sources on a variety of subjects. These sites, added to those mentioned above which specifically address American Studies as a whole, provide American Studies students and lecturers with an almost inexhaustible supply of potential research resources.
Referencing this article
Below are the possible formats for citing Good Practice Guide articles. If you are writing for a journal, please check the author instructions for full details before submitting your article.
MLA style:
Canning, John. "Disability and Residence Abroad". Southampton, 2004. Subject Centre for Languages, Linguistics and Area Studies Guide to Good Practice. 7 October 2008. http://www.llas.ac.uk/resources/gpg/2241.
Author (Date) style:
Canning, J. (2004). "Disability and residence abroad." Subject Centre for Languages, Linguistics and Area Studies Good Practice Guide. Retrieved 7 October 2008, from http://www.llas.ac.uk/resources/gpg/2241.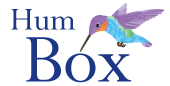 Humbox
The Humbox is a humanities teaching resource repository jointly managed by LLAS.
Look for similar items by theme: