Papers and articles with this keyword
Durham offers a final-year German Interpreting module teaching simultaneous, consecutive, liaison and on-sight interpreting on the basis of European Parliament debates. All performance indicators testify to the module's success:
High student numbers
Highest possible satisfaction rates in student surveys
A prestigious institutional award for innovation and teaching excellence
Provision of an excellent foundation for postgraduate studies in Translation/Interpreting
Acknowledgement of value by numerous employers who have praised students' transferable skills and readiness for the work market.
The skills-based approach of this course leads to reflective learning, instills infectious enthusiasm in students, and operates effectively at the HE-business interface, satisfying the demands of the academic and the business world.
- 8 June 2009
Every year the schools in the two national networks, translation and interpreting (NNT and NNI), receive representatives from various agencies who are looking into recruiting our postgraduate students not just for work in translation but in jobs classed as 'translation projects' where linguists are expected to fulfil such functions as project managers, terminologists, translators, localisers, revisers, editors and publishers. The interpreting services of international organisations talk to our students about remote and 'chat room' interpreting, where interpreters reproduce a verbal exchange on a computer screen. And if subtitling used to be exclusively the job of the translator with knowledge of specialised software, nowadays subtitling agencies are keen to recruit simultaneous interpreters. The discussion in this presentation will focus on the diversity of language services.
Maria Chiara La Sala - 3 June 2009
This article is based on my own experience as a tutor of liaison interpreting as a final-year option in the Department of Italian, Leeds University. First, a definition of liaison interpreting will be given, followed by a short comparison between liaison and consecutive as well as simultaneous interpreting. Particular attention will be dedicated to how liaison interpreting can be a very useful method of language teaching. Afterwards, I will talk about how this module is delivered in the Department of Italian, Leeds University. Issues such as group size, methodology adopted to deliver the module, strategies and skills that are necessary to teach this subject will be underlined. I will discuss the importance of giving regular feedback and the types of feedback which may be most useful to students on this type of module. Lastly, this paper will deal with assessment procedures and difficulties encountered by students/problems specific to Italian. The conclusion will underline the benefits of this course as a learning and teaching exercise as well as a way of encouraging students to consider further training leading to a possible career in interpreting.
- 12 January 2007
'Foreign Affairs are no longer really foreign. What happens elsewhere increasingly affects us at home'
(Jack Straw). This paper argues that there is a (so far) hidden languages history in international events. Using material on wars and occupation from 1943 up to Iraq today, the paper examines how foreign languages have been (and are being) represented in international conflict situations, looking at such questions as: how are participants in a conflict prepared linguistically? What importance do languages have in the process of occupation/regime change? What role do interpreters/translators have 'on the ground'? The paper concludes that the ways in which languages are represented in conflicts are key to our understanding of international relations today, and have important public policy implications.
Tim Connell - 22 December 2003
This article looks at the recent development of "foundation degrees" in the UK. Official sources (QAA, Parliamentary reports) are cited in order to clarify what is required for foundation degrees and how they might be developed in the context of languages. Particular reference is made to the forthcoming Foundation Degree in Public Service Interpreting at City University London.
Isabelle Perez - 27 September 2002
Interpreting can be taught both as a language exercise and with professional training in mind. This article reviews the modes and types of interpreting, as well as of the institutions and organisations providing interpreting courses.
Navigate by theme to discover papers, articles and Good Practice Guides on the selected subjects.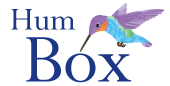 Humbox
The Humbox is a humanities teaching resource repository jointly managed by LLAS.