The diversity of language services
Author: Svetlana Carsten
Abstract
Every year the schools in the two national networks, translation and interpreting (NNT and NNI), receive representatives from various agencies who are looking into recruiting our postgraduate students not just for work in translation but in jobs classed as 'translation projects' where linguists are expected to fulfil such functions as project managers, terminologists, translators, localisers, revisers, editors and publishers. The interpreting services of international organisations talk to our students about remote and 'chat room' interpreting, where interpreters reproduce a verbal exchange on a computer screen. And if subtitling used to be exclusively the job of the translator with knowledge of specialised software, nowadays subtitling agencies are keen to recruit simultaneous interpreters. The discussion in this presentation will focus on the diversity of language services.
This article was added to our website on 08/06/09 at which time all links were checked. However, we cannot guarantee that the links are still valid.
Languages in Higher Education Conference 2008: transitions and connections
This paper was originally presented at our conference: transitions and connections, 8-9 July 2008.
Discussion
The Subject Centre Report of April 2005 lists 700 reasons for studying languages. An opportunity for employment in the translation/interpreting industry is one of these reasons. Yet extremely few young people know that translating and interpreting as they understand it, i.e. translating and interpreting written or oral texts, comprises only a small part of the language service industry. Very few young people would know what the in-house position of a linguist is or what exactly editors in language sections do. They have no idea of what précis writing is or what simultaneous interpreting has got to do with subtitling. Young people of today, including those who learn languages, are an electronically engaged generation. Yet how many would know what localization is? What about those who teach these young people? Would they be able to advise on the job description of a localizer or a précis-writer? In this presentation, I will first discuss the diversity of the languages services. Then I will argue for better careers awareness among educationalists, in our case those who teach languages.
After the Learning Curve reported on the Routes into Languages programme in February 2008 (BBC, Radio 4, 4 February 2008), I received many emails from young language learners wanting to know more about interpreting careers specifically but also about careers with languages. I also received emails from disgruntled parents, confidently stating that, at the end of the day, a degree with languages is a waste of time and does not lead to any interesting jobs. One parent wrote:
'One of the issues faced by people who have followed the 'pure languages' path through 6th form and university is that when they hit the job market a lot of employers expect to recruit people who have some schooling in an additional field. For someone who has a particular aptitude and interest in languages the options seem to me to be somewhat restricted and poorly paid.'
I did my best to refute such misconceptions citing the success of our degree in interpreting and translating as an example but also referring this particular parent to the CILT and LLAS websites to look up the advice given on careers with languages. We know that parents have many prejudices but when it comes to careers advice we must ensure that the educationalists are well equipped with up-to-date and relevant information on what is currently available to linguists. But this is where I fear the problem is. It starts with language teachers at schools and ends with lecturers at universities who, acting as personal tutors to students, are supposed to give advice on careers. I have given many talks on careers in language services and very often I have had language teachers coming up to me seeking advice about whether they should consider changing career and take up training in the skills I describe. To school teachers, of course, I immediately reply: 'Please stay where you are as we need you to teach the kids languages.'
Similar situations occasionally arise with university lecturers. In Leeds we (the Centre for Translation Studies) give careers advice every year to the undergraduate students of modern languages. We mainly target the final year students. The most vigorous campaign is aimed at the students of Russian and German. German language service providers lobby us relentlessly on their need for English mother tongue linguists (since only 9% of young language learners are currently studying German the situation is not likely to improve). The situation is similar with Russian where there are considerably fewer learners than those of German. International organisations have reached a crisis point with a shortage of English mother tongue linguists who offer Russian. Not many university lecturers come to our careers talks but sometimes those who do admit they are not aware of the careers that we discuss. Some indeed ask if they should consider a career change themselves. I hope this is a good sign that the message is getting across and hopefully not only to the lecturers.
So what is available out there to linguists? Of course I cannot offer a comprehensive coverage of language services in space available here. A careers advice session in CTS lasts about one and a half hours. Here I can only provide a brief overview of the kind of jobs that our graduates take.
In view of the growth of the global trade there has been a proliferation of specialised translation agencies. These agencies do not just commission translations and interpreting from individual freelance linguists but also require specialised skills which go beyond the transfer of texts from one language to another. Every year the schools in the two national networks, translation and interpreting (NNT and NNI), receive representatives from various agencies who are looking to recruit our postgraduate students not just for work in translation but in jobs classed as 'translation projects' where linguists are expected to fulfil such functions as project managers, terminologists, translators, localisers, revisers, editors and publishers. Or to give you an example of a request for a reference for our graduates from a typical language service agency where we content might be:
Translation, Proofreading, Interpreting, Braille, Brand name analysis, Editing, Lip speaking, Palantype (speech to text)*, Subtitling, Typesetting, Voiceover, Transcription, Language teaching, Other (please specify)
To this we can add a list of jobs that in-house linguists fulfil, for example, in international organisations in translation and documentation sections: translation, editing, précis writing, report-writing, managing terminology and translation tools.
In June 2008 I attended a seminar at GCHQ where we were given an overview of the jobs that their linguists perform. These include analysis (not only of language but culture and extra-linguistic features), presentations (during meetings, briefings and conferences), learning new technologies and new languages, teaching languages, interpreting and more.
I would like to say that originally I was planning to give this talk together with my colleague, Jo Drugan, who is leading MAATS (MA in Applied Translation Studies) programme in Leeds and who is the expert in CTS on jobs in translation industry. Unfortunately she was not available to join me but she briefed me on what would be useful to say as regards translation work and localisation. I myself have never worked as localiser though I do have a considerable experience in translation. I gave it up in the mid-1990s just as localisation began to emerge as an industry in its own right. What Jo was saying about a typical work of a translator back in the 1990s was so true of my own work:
'Even in the late 1990s, translators would typically receive hard copy of source files by post or fax, translate entire documents, e.g. a telephone user guide of a few pages (I was freelancing for a sewing machine company and was translating sewing machine manuals) and return hard copy to clients.'
She then cited the work of the translator of today:
'Today, translators receive much more complex electronic source files (software, games, electronic help files) by email or FTP site, work in multilingual teams to translate sub-sections of much longer files (typical jobs would be many hundreds of thousands of words; Microsoft usually translates into 75+ languages), use translation memory and terminology management tools to ensure client quality requirements, return electronic copy of beta-versions to clients, ready to make last-minute revisions right up to market release.
If we consider the case of a telephone user guide, in the 1980s, this would have been a few pages of basic text indicating how to install and use a landline. Most families would own or rent one model for decades which could only dial and receive calls.
Today, each individual in that family will typically have a different mobile phone for which the user guide is hundreds of pages, supplemented by online information. The phones probably all have an array of complex features (digital camera, MP3 player, Bluetooth, email, internet, calendar features...).' The same probably applies to the sewing machines.
Similar developments are taking place in interpreting. The interpreting services of international organisations talk to our students about remote and 'chat room' interpreting. Remote interpreting is carried out via tele- or video-conferencing and 'chat room' interpreting is where interpreters reproduce a verbal exchange or a dialogue on a computer screen. If subtitling used to be exclusively the job of the translator with knowledge of specialised software, nowadays subtitling agencies are keen to recruit simultaneous interpreters who could potentially help in cutting down the production time of a 20-minute clip by about 16 hours.
My colleague Catriona MacLeod, who does a lot of work for Public Service Interpreting, also contributes to our careers talks. Here is her list of services that she has been working for:
Local councils
Refugee Council
Refugee Legal Centre
Immigration Advisory Service
Home Office
Tribunal Service
Police
Agencies
As I said, I cannot possibly cover all the areas and services where the work of linguists is needed. For further information I can refer you to CILT and LLAS websites as you will find more information there.
I would now like to say a few words about the kind of linguists that the language services are seeking. I will start with the example of my own language – Russian. UK government services (FCO, MoD, GCHQ and other intelligence services) and international organisations, in particular the UN and its agencies, have reached a crisis point as regards recruitment of English native speakers with Russian. As you may know, many Russian departments in schools and universities closed down in the late 1990s so the pool of Russian graduates is very small. That is one problem. Another problem is the need of IOs for two passive languages. Apart from Chinese or Arabic, most interpreters and translators in IOs work from two or more passive languages into their mother tongue. The organisations simply cannot afford to recruit linguists with only one passive language. But such graduates have become very rare, especially those with Russian.
When I joined the University of Bradford in 1985 most of the students then were studying two languages and with two languages many graduates joined our interpreting and translation course with the view of working for IOs. The most common combinations on our postgraduate course were French and Russian and French and German. Nowadays it is virtually impossible to recruit for French and Russian. French and German has also become a rare combination which is badly needed by EU institutions.
Last year I had a very talented student of interpreting with Russian who complained bitterly that he never received informed advice on the needs of language services. He said: 'If only someone told me that to work for the UN you needed two passive languages, I would have chosen my first degree subjects differently.' He studied Russian and Politics for his first degree. He has now gone to work for the American government which is not a bad outcome. But the opportunity to work in the UN was lost.
I would argue that the biggest factor that undermined the recruitment to various language services was the modularisation that the UK universities introduced in the 1990s. I suppose the general trend was towards emulating the US system – mixing and matching the subjects that apparently would appeal to young people more and would entice them to enter higher education. Indeed the variety of subject combinations is amazing and when it comes to a degree with languages it is not the single honours pathway that young people sign up for but a language plus another subject. I do not wish to say this is a bad thing but too often young graduates who join our postgraduate programmes complain about the lack of advice in their earlier choices of subjects.
I know that more often than not school children of 15 or 16 do not know what they want to do later in their lives. But if they are keen on languages they should at least be told what careers are available to them when they graduate from university. They should be told that as linguists they can work for EU institutions, the UN and its agencies, or other international organisations. For this they should study two languages, not one. If they wish to work for government or public services, or commerce and finance then one foreign language might be enough. If they wish to work for government services or EU and international organisations it's better to study contemporary subjects related to culture and institutions of the country whose language they study and try to avoid a course that places emphasis on literature.
The crucial question remains: are those who give advice well informed on the varieties of jobs that are available for linguists?
*Palantype is a method of machine shorthand used to provide a verbatim (word for word) transcript of meetings. A Palantype operator records speech on a special Palantype keyboard which then appears instantly on a television monitor or, for large meetings or conferences, on a large screen. Words are recorded by the Palantype operator how they sound rather than how they are spelt. The computer changes these coded word sounds back into English and this is what appears on the screen for the deaf or hard-of-hearing person to read.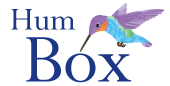 Humbox
The Humbox is a humanities teaching resource repository jointly managed by LLAS.
Look for similar items by theme: