News item
AUTUMN OFFER TO DEPARTMENTS
We are offering six workshop places for the price of four.
LLAS Event
Employability and Enterprise in Linguistics and English Language degrees
Event date:
11 April, 2011
Location:
UWE Frenchay Campus /The Street Cafe
Paper
Runner-up of the student award 2010: Studying languages, linguistics or area studies at university: a guide for new students
India-Chloe Woof, a 3rd year French and Linguistics student at the University of Sheffield, was a runner up in the Subject Centre's undergraduate student award competition 2010.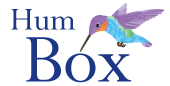 Humbox
The Humbox is a humanities teaching resource repository jointly managed by LLAS.