EAP: University Challenge: a short orientation and listening course for international students
Authors: Roger Smith and Jo Parsons
© Roger Smith, Jo Parsons; University of Bristol Language Centre
Summary
The aims of these materials is to raise awareness of university life in the UK, to raise awareness of key study tasks and to provide listening and note-taking practice. The course consists of four short modules, each featuring a key study task: writing essays, understanding lectures, participating in seminars and tutorials, and reading/research skills.
Format:
HTML web pages
Sound files (A mixture of mp3 files, requiring Windows Media Player and Realplayer files requiring Realplayer)
Access to materials
To view each unit, click the links below: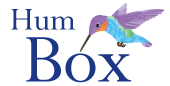 Humbox
The Humbox is a humanities teaching resource repository jointly managed by LLAS.
Look for similar items by theme: