Academic presentations: teaching presentation skills to foreign students
Author: Rosemary Jane
© Rosemary Jane, SLAS, University of Portsmouth
Summary
These videos are designed to be used either in the classroom or for self-study. The video deals with the basic structure of an academic presentation including useful words and phrases, signposting, the use of notes vs. reading from a script, the importance of key content words.
Format:
1x WMV video of length 10:21
If you have the Macromedia Flash plugin for your browser, you can watch the video on this page, otherwise, please download the WMV file below.
Access to materials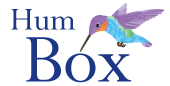 Humbox
The Humbox is a humanities teaching resource repository jointly managed by LLAS.
Look for similar items by theme: