Postcards from favourite places - reading and writing exercise (German)
Author: Christina Janik
© Dr. Christina Janik, UWIC School of Management, Cardiff 2008
Summary
In this learning object exercise you will read a postcard that was published by jetzt.de in June 2007, learn some new expressions that are typical for the region it was sent from, answer some questions and finally write your own postcard. This learning object has been subject to peer review and editing.
Format:
HTML
ZIP
Access to materials
This resource can be used online or downloaded for use in a VLE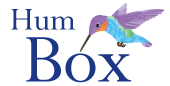 Humbox
The Humbox is a humanities teaching resource repository jointly managed by LLAS.
Look for similar items by theme: